now it's really going on tour again, so really! I'm going to Tübingen by bike, oh nonsense, I'll take the train to Tübingen, of course, with my bike, and from there I started my journey tomorrow. That's going south. I'm not going to reveal any more now. The bike is completely overloaded, 10 to 12 kilos too heavy. the bike weighs around 60 kilos and I'll try to carry it down the stairs right away.
So I have to go, my train leaves Hamburg Dammtor at half past three. It's totally windy today, stormy even Now we're off here at Dammtor in Hamburg with the IC in the direction of Munich , of course, it's delayed a bit of chaos here in Hanover, the conductress is worried that there are too many cyclists who don't have a reservation. Yes, I have to go back in. I'll change trains in Ansbach and then I'll take a slow train to Stuttgart. here in Ansbach there I just came down the stairs, but as expected … the elevator doesn't work! I have to see if I can push the bike up the channel.
This is clearly a bad planning here! How are you supposed to push the bike up here? I've now carried all the clutter up. It's not that wild, but if that is always the case, it would be bad! I just met another subscriber. He was very young, 19 years old. we had a nice chat on the train ride. and now I stand here in Stuttgart and now see this: I wanted to book the rest of the ticket to Tübingen. Maintenance work: does not work! let's see what the conductor says? I don't feel like going to the ticket machine anymore. Announcement: "This trip ends here" I'm about to be in Tübingen and the conductor turned a blind eye! and let me ride for free. very nice! That went really well today! When I arrived in Tübingen, it started to rain and I wait for things to see how the weather will develop.
I think I'll have to change my plan and I'll be looking at a bicycle parking garage in Tübingen. yes, here in Tübingen, right at the train station, they have built such a bicycle parking garage. with camera surveillance and it's raining! Day two of my bike tour in 2021 and I rode zero kilometers. I'm still in Tübingen and stayed with my parents for two nights and have thrown my plans overboard twice because of the weather. always have to look. Now yesterday I spontaneously booked a train ride to Munich. For whatever reason? Now it's time to go to Munich. Here we go again: from Tübingen in the direction of Munich! on, in the elevator! two days later I'm back on the train. I spontaneously decided to go to Munich yesterday. and thought, then I'll get to my destination faster or … I have better weather conditions there, I don't think so! that still looks nice around Tübingen, I'm now with Reutlingen. have to change trains in Plochingen. then it goes on to Munich, in the Intercity (IC).
I also made a reservation and paid a total of 40 euros. I don't really know how things will go on. Let's see! Let's be surprised. I am now in Plochingen and unfortunately there was no elevator on the platforms. I had to go from track 6 to 4 or from 4 to 6 but I was able to push the bike down the stairs because the steps were just not too steep and it was even possible to go up with the pushing aid, although the whole colossus weighs 60 kilos, it did quite well pulled up in first gear.
Yes, I thought it was great. Unfortunately, the rearview mirror fell off the bike, a woman kindly picked it up for me and obviously a part is missing. now I have to improvise somehow. Maybe it would be better to invest a little more money in a rear-view mirror. Announcement: "about 5 minutes later" the sun was just shining (in the background it is raining again) I decided to get off here in Pasing, so really in the last few seconds. I thought, I'll be out of town faster this way! I had OsmAnd calculate the route for me and now transfer it to my Nyon. so mobile tethering … and then you can start right away. I am excited. I haven't reached anyone at the campsite. I tried to call there, but I'm just going there now. after about five minutes I'm already in a meadow like this. I just want to get the place name sign behind me quickly and get out of town! the one out of the city, into the city! Oh well. : Dial tone:: Dial tone: yes, first one night exactly! Does the place also have electricity? We can see then.
I booked the campsite and it worked. So now I have noticed, even though I have already driven a few kilometers, that my Bosch has only recorded 0.2 km so far. Well, in any case, it works with the campsite and will definitely find it. So I found the problem: Bluetooth could not be switched on. and just restarted the NYON. After restarting, I was able to reactivate Blootooth. and then he found my imported route again here. that is exactly the route that I exported to OsmAnd and then to the Bosch portal, i.e. not via the app, unfortunately it doesn't work there …
Then simply uploaded and synchronized to the ebike-connect portal via the Chrome browser and then it works. Usually it goes quickly, I have had a lot of practice with it and would like it in it. I don't want to do this via Kommod, because otherwise I no longer have an overview at all and am only deleting routes at the Kommot all day. that's why I always avoid the app with the two 'O's (* 3xO) so let 's go! I am now at the state border of Germering and now it goes on.
On the right is a lake, called Geisenbrunn somehow. The paths are great here, great surface! the rain has already done a little damage here. It was still possible here. I've seen worse on the train ride. that looks like Bavaria. there are potatoes. Completely unspectacular! I will not miss that! Shit, there were broken glass. I hope nothing happens! Go on! yes great, it looks the same here as it does in Schleswig-Holstein! That's not what I came here for. I don't even know where it's going now? I believe this gravel road to the right! no, there is someone riding a bike in the fenced-in area? that belongs to the airfield * special airport Oberpfaffenhofen * was only a small piece of gravel, but that sounds somehow familiar to me! Wasn't there something with Webasto !? no idea! I'll think of it afterwards when I cut the video.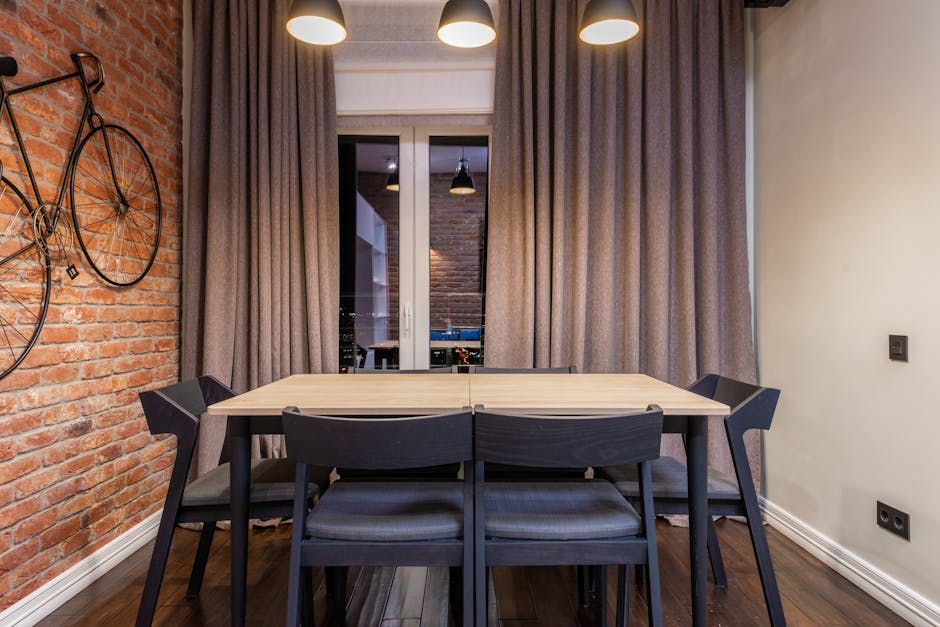 * on 01/27/2020 was at Webasto first Covid-19 patient in Bavaria reported * for an industrial area super expanded bike trails! Employees should probably come by bike! My poor spokes by the weight! where you can come by everywhere! yes cool: German Aerospace Center. Cool! you just get past it! in Hamburg we have Desy, Airbus and Lufthansa Technik. From this I conclude that I am in Oberpfaffenhofen. that's how I am in Weßling, here is such a small train station , I think it's only eight kilometers to my campsite, I always shorten it with CP here, a great church. what kind of awesome church tower is that? * was extensively renovated in 2019 * I can't drink as much water as there are cemeteries here! GPS: "turn slightly left" Wörthsee 4 kilometers what a teddy bear! Milchweg wrong! wrong again! (comes from chatting!) without dismounting to three meters. Goes! should i drive along there? GPS: "Route recalculated, 6 km, time approx. 15 minutes" so now drive a little slower with the luggage. maybe I'll throw away a bag and leave it there? I don't need everything anyway! We do not have an acute risk of forest fires here.
It's pretty damp here. that's fine … if it weren't for these floods! ohh, wow what air! Quiet! the bike must not stay clean. Once through the dirt here, mud. nice! Really nice here! Briefly inform what we have here? here the forest of the future is the service tree! which? definitely not! Or? Bosch! I don't want to expect you to be intelligent. Honestly not! I planned to go this way. That would be this route. Bosch has now shown me this route. I said: only import route, no navigation, no thinking please! You can not! In addition, the cycle path was signposted here to the left.
So turn around! where was the cycle path sign? Oh over there somewhere. so now I'm back on the track! Bosch not! I don't care either. I don't rely on the Bosch! This is my first day on the big trip again and I had to think of last year. Navi: "Turn slightly right in 100 meters" has to think of last year when I started the big trip from Hamburg to Tübingen .. and my adrenaline level at first was very high. I noticed that while editing video, especially on day 2 it flattened out and … I wasn't quite as euphoric then. So I perceived it on the video so well, so I also perceived a video that way and yes my adrenaline level and yes my adrenaline level has somehow leveled out in the meantime. Yes, I drive around a lot now, but I'm really looking forward to the tour and I just hope that the weather will play a part. yes, I'll be at the (camping) site soon. That can't be far. beautiful beautiful, beautiful, beautiful! oh you can see the alps! Cool! yes, that's how you imagine the Allgäu! Then there are also a few hills, otherwise I could ride a normal bike.
Yes! there is a lake! That will probably be the Wörthsee. oh, how I pull up here loosely in eMTB mode. * haven't driven on any hills for a long time !? 🙂 * … at 23 km / h cows! I don't know if it's a herd of suckler cows? Cottage garden, beautiful! my place right by the lake … … is booked! What more do you want? Half past six (5:30 p.m.) missed the entrance! does he have to come now? Checked in the campsite ! 15 euro! that looks nice here! hello yes, this is a great place here, just a little damp. that's OK! It does not rain! Great! yes, I just drove five kilometers to the Edeka, bought a few drinks. There was a bit of confusion at the campsite …
I was just getting out of the water … … a woman came up to me and asked if I might be standing in the wrong place? actually someone was in the wrong place who was it? I, of course! I stood on 3b instead of 4b and was wondering why I don't have my own power connection? Oh man! Always the same with me! 😉 That was then cleared up. The woman then stood next to me. the places are very tight , my tent and my bike just fit in front of it and the place is full! my tent isn't really that big.
Well, is only for one night! That's okay! … it's muddy too! Oh well. we have somehow arranged ourselves. So with filming there is nothing on site, or at least I can't chat there. yes it was a nice little tour today. It was about 25 to 30 kilometers from the train station here. was nice! I had OsmAnd calculate it for me. There was nothing wrong with that, but it wasn't spectacular either. tomorrow it goes on. I don't really know myself. I have a plan, but the plan can change quickly.
Like this afternoon on the train, where I got off spontaneously in Munich Pasing. I wanted to get off at the main train station in Munich. and then drive to the Thalkirchen campsite and then in the direction of Rosenheim. I briefly changed my plan on the train earlier, it only took five minutes. I have now considered driving towards Füssen then it will continue from Füssen …, no, I don't say! Who knows? I originally wanted to be completely different: I wanted to start in Tübingen and continue my tour where it ended last year. I wanted to go to Horb aN and then always up the Neckar to Donaueschingen, along Lake Constance, Lindau along the BK, and then the BK, i.e. Lake Constance-Königssee cycle path. But due to the Corona situation … oh nonsense, due to the flood, of course , that doesn't make any sense! So now I'm on the move spontaneously and decide where to go depending on the weather, but I already have a plan! and there is also a train ride back.
But i won't reveal anything yet! Thank you for watching and I will probably show you a few pictures of the lake, from where I am, and then tomorrow I will continue towards Füssen. See you! Bye! I had asked my tent neighbor if he would give me electricity. Now everything is loading here. Yes then I wish you a good night and see you tomorrow! Man, am I tired, good night