So, the first day at seven o'clock today is July 30, 2020. And today I'm starting from Hamburg to Tübingen with an e-bike, finally here I have to drive through Hamburg and I drove only 10 minutes and there are 870 km to cross and yes , it goes straight through the old Elbe tunnel to the other side of the Elbe. Here is the holy spirit of the bunker field, which is increasing, the soccer stadium of St. Pauli is now heading towards the Reeperbahn, and then as I said through the old Elbe tunnel, so why all the action? yes, I have an appointment in Tübingen and I haven't booked a flight or train yet and I didn't want to drive almost 750 kilometers by car just for environmental reasons . yes, and I've had a new bike for two months, an e-bike, and I wanted to ride it on a longer tour, and since I didn't plan a vacation due to the current corona situation , I thought I could combine my vacation with a bike tour. Yes, I couldn't get that thought out of my head and spent about 4 weeks with the route and gear.
I still had to get some things like bike bags, clothes, stoves, sleeping mats, camp charging cables, camping chairs and so on. A lot has accumulated. So now I'm on the other side of the Elbe, there's Hamburg, here's the side towards Wilhelmsburg and now I'm saying goodbye to Hamburg and now I'm going on a long journey. I don't know if I can continue this? But I'm really happy. I've never done anything like this before, at least not for a few days, but now it will probably be 8 nights.
120 km per day is planned. Then I could comfortably do it in 8 days. But you never know what's next, maybe one day something will happen, I have a flat tire or I like it somewhere, and then I'll stay one night longer if it can be predicted that I'm making good progress. Ok, then I will head in the direction of Wilhelmsburg and Harburg, then I will go to Soltau and the destination of the day is Winsen an der Aller. Very nice, I'll be in Harburg in a moment. Yes, and I always can't believe how you can park so boldly here! Good! Hey! Yes, after 1.5 hours of driving I finally got out of Hamburg.
So how many kilometers have I traveled now? Wait … Uh … I'm not interested in a maximum of 38.2 km / h , an average of 18 km / h, where is it here … I've already driven 24 km and I'm still in Hamburg, so not now. Yes, here is the A7, which normally I would always drive south … … but I have better plans! It's slowly starting to get a little more interesting , a little forest. Now I'm riding without support and I've also started going downhill a bit. I was 75 meters above sea level, up to … oops, I can't read it, 61 hm. I was just thinking, well, this here smells fruity … Mesmer tea! Alright! So, now I have over 50 km behind me, even 55, I haven't eaten anything today, and now it's 10:18, now I pulled a muesli bar, something like that, here, because I was to get a small loss of energy, not in that sense, but I already notice that I slowly need some strength . Yes, I mostly drove in eco mode, occasionally when there was such a slight incline.
I switched to tour mode and still have decent range left. Yes, I'm curious. Now I'm in Schneverdingen, yes, it was a bit boring, the route is always a cycle path along the main road, so already separate, separate cycle paths, it was also a great surface, but always in the way of cars. But very shady, the weather is great, what can you say. that's fun! Yes, great, the EDEKA filling station exists here on Šolta and you can fill it here for free. Great, I've already kicked out the chair and I'm comfortable here. So now I'm going to retreat to the reel first. Yes, I've been standing here for an hour at a charging station chatting with people charging their electric cars and other people who don't like electric cars at all. It's interesting that you enter the conversation so often. Once again, thanks to EDEKA for uploading. It goes on… Now it's like an hour… So, I've covered 100 km at the moment . Do you see that? yes, it goes like that here all the time …
A bike path along the main road, but my goal is to get through northern Germany as fast as possible . before I passed the heather and thought about the next possibility to stop and then I see a "Goodbye to the heather" sign and another truck. So here are some peppers, tasty, now I have 118 km on the road, just before Winsen an der Aller, I take a little break here and had to take a closer look at the forest. So finally away from the street, since I left Winsen an der Aller about 5 minutes ago, I haven't been directly on the street since. I think from Hamburg to here I only drove on the street, that means a separate bike lane on the street, and there are many trucks and cars, it's just boring. But here … I don't know if that's better, the forest is really broken in Germany, it's really scary. Yeah, just before I finished the video, now the best foundation, well not the best but it's ok. Daily kilometer 142. Now here I met a nice family, also on the road with bicycles, already 70 kilometers behind them, and they asked me if I could photograph them.
I thought it was cute! And the little one thoroughly tested me … how long does the battery last? Where do you want to go? How many kilometers do you travel ? Yes, I thought it was nice! It's amazing how many people I talked to, even though I was on my bike the whole time. I'm just taking a short break and calling the camp here just before Hanover and I can get there.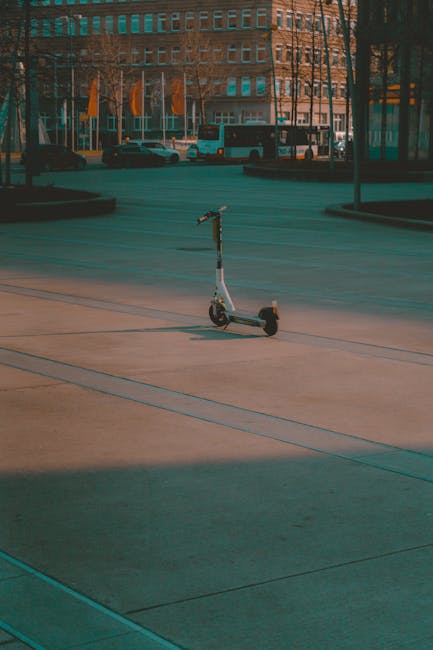 The place should be very nice, on a small lake. I think I need about 30 minutes until then. Here's my bike, I think I got 145 km today, I would ride further , but then there is a big gap around Hannover, there are no other camps, so I'm going for today. It is simply beautiful! There's a highway there, I didn't even notice it! No, that's her? No, I don't know! My navigation system says, "Destination is on the right after 500 meters!" Well, I do not know?! My camp on the highway, I don't know if I like it? But obviously he should be very calm. I 'm curious! That's where my camp is, but it's really not that quiet here! There …
I don't think you can see that on the GoPro. So the tent is up, and the chair too… Now I have to inflate the sleeping mat. Super nice, thin material, I hope it lasts at least 9 days! Well, it's really nice here! I haven't been in the water yet, but I just had fries and currywurst there! It looks very nice and it is! You can only hear the highway a little.
Well, such a noise. Yes, I'm going to the supermarket again to get some small things, and then I'm going to jump in the lake again, let's see. In any case, tomorrow should not start too late . Yes, here is the (charging) situation again with my e-bike. I have a normal camping connection, normal CEE, and I made an adapter and connected it to the charger with an extra long cable. The cable can cut 2.5 amps, but I have a 6A charger here, but from my point of view that's fine. If it rains, I definitely wouldn't leave it outside. I wouldn't leave it hanging here overnight. Jo and the others then return to the tent.
I have a multi outlet there and charge my USB devices. Even the chain after a day I had to re-lubricate or oil … I got such a dry lubricant from the bike seller when I bought the bike. I'll use it first. I don't know if there are any advantages to that? I think you have to maintain it more often than with conventional chain oils. Yeah, quick conclusion before I take a shower now. I was briefly in the supermarket, bought a few small things, especially milk for tomorrow's coffee.
I drove 155 kilometers, more than I really wanted, but I simply had time and I would even like to go further, but in the direction of Hanover there are almost no campsites, and the gap is simply too big and I actually felt enough. I was here in the square at 18:00, pitched the tent and went to eat more. The restaurant here is very good, okay, it's simple cuisine, but they try hard and it tastes good too . I had currywurst with fries. About the trip: It was actually very … boring! So I first drove through the city for 2.5 hours until I saw a placemark for Hamburg somewhere, it was near Harburg, and then it was basically just along these bike paths, completely unspectacular and really just getting in the way of the whole Traffic thing. Yeah, I really just wanted to get through quickly, and that was planned as well. So I guess tomorrow, I don't know how the roads are, I don't expect that much. But from Hamelin it will be nice on the Weser. So that's the goal. It's – I think – about 69 or 60 kilometers to Hamelin and that's how my journey starts, I think.
Yeah, there are a few guys out there who celebrate quite a bit. I hope it won't work that much longer. But I have earplugs with me, I will go to bed no later than 11:00, usually much later, but I want to start early tomorrow 😉 What does early mean? By my standards, I hope to get here at 8:00 and even leave the site at 7:00, depending on how the sun hits the tent. Yes, now I'll show you the tent again … or I'll do it tomorrow morning because I think it's too dark now. I definitely wanted to go swimming again tomorrow. It's 50 meters here, and 20 meters from here. Yes, then I wish you a nice evening, or good night, good morning or whatever, and see you another day..