Are you considering joining the e-bike revolution 
and want to know what the best new e-bikes on the   market have to offer? Electric bikes in 2021 will 
be more compact, lighter, faster, and designed   better for the rider's individual needs. We have 
been paying close attention to the exciting new   arrivals on the scene in 2020. Here are the 
most innovative e-bikes currently on our radar. To get notified when a new video 
is posted hit the bell icon below,   right next to the subscribe button. 
Thank you for watching Mind's Eye Design! First up is the new, incredibly practical, and 
family-friendly from the Taiwanese firm TERN.   We know Tern for bringing us its popular 
original GSD onto the e-bike scene in 2017.   The new updated version, the 
Tern GSD, has a sturdier frame   with a more accessible step-through design, 
making it effortless to get on and off. The Tern GSD is truly a bike built for 
families. The creative design allows   seating for two children if needed. When 
not required, the seats can be removed to   allow for lots of room to pack up and go on an 
adventure or simply bring home the groceries.
This cargo bike is capable of towing an impressive 
440lb load on its beefed-up frame and yet folds up   small enough to fit in your closet. The company's 
patented "cargo node" technology brings new   limits to the carrying capacity of e-bikes and 
raised $153,638 on Kickstarter back in 2015. The rumors that Segway is dead are highly 
exaggerated. One of the great modern pioneers   in personal transportation is back, stronger than 
ever. Segway has a brilliant lineup of different   types of e-bikes, but it was the Segway 
Dirt E-Bike that really got our attention. Are you a fan of off-road riding? If so,   Segway makes it possible for e-bikes with 
this gorgeous cross between a dirt bike and a   mountain bike with serious power. The thing about 
offroad bike riding can be tough sometimes to get   the torque you need to make challenging inclines 
and overcome obstacles. This bike sports a "ride   by wire" throttle that can be customized 
by an app on your phone – now that's new! Segway released two versions of the dirt e-bike 
incase the smaller yet powerful x160 just wasn't   enough; you could upgrade to the x260 beast. 
The x160 has a top speed of 30 MPH and has a   40-mile range, but the 260x smashes in with speeds 
reaching 47 MPH and a substantial 75-mile range.   The acceleration of 0-31 MPH in just over four 
seconds makes riding off-road a whole new game.   Segway is calling – answer the 
call of the wild and conquer it! Did someone say "fat tire?"
When it comes to off-road adventuring,   the legendary Jeep™ all-terrain vehicle certainly 
comes to mind.
If you ever wondered what would   happen if Jeep made bikes – you're about to 
find out. The 4.8 inch wide tires powered by   a 750-watt electric motor class 2 e-bike can 
rip through even the toughest of terrains. The Jeep e-bike has an impressive 40-mile range, 
even sporting a 10-speed drive train pushing 118   ft-lbs of torque. As you would expect from 
Jeep, the entire bike is built like a rock.   The company was looking to build an e-bike 
as rugged as possible to give the rider an   advantage over the most challenging of 
rides, and we agree they hit the mark. At the time of writing, thousands of anxious 
extreme biking fans await their pre-orders.   With the demand high for this 
push into new off-road ability,   we have no doubt Jeep e-bikes are going 
to be all the buzz going into 2021.   We can't wait to get our hands on 
one for some serious offroading fun! What could be better than a stylish cargo 
bike with an incredibly stable ride?   Design the bike to transform 
itself into a tandem bike.   Thanks to this brilliant innovation by HASE, 
the PINO is just that – a tandem bike that folds   down to the same compact size of a normal bike 
with its first of a kind adjustable wheelbase.
Tandem bikes don't have to be awkward to 
ride alone anymore, either. The HASE Tandem   in "city biking" single rider configuration is 
stylish and practical with its front cargo hold.   Alone or with another, this bike is certainly 
taking you places in a new and improved way. Thanks to the NEW PINO's revolutionary 
telescoping frame and foldable design,   the bike is the perfect size for bike mounts 
on vehicles. It can be easily stored without   the need for extra space. Sharing your ride 
with someone has never been more comfortable,   natural, or as fun as it will be 
with PINO STEPS coming in 2021. There is a class of e-bike that lies between a 
city street bike and on off-road dirt e-bike,   and that is the domain of the Grail:ON. Taking 
into consideration both gravel and street riding,   the Grail:ON is the bike for the 
versatile needs of enthusiasts. Although the bike has impressive power 
at 550w and a long 80-mile range,   the real sell is the handlebars.
Canyon, 
the high-end German bicycle manufacturer,   is trying their hand at bringing 
new levels of comfort to your ride. They are called double-decker handlebars and 
they give you more freedom of choice for grip   and riding positions than 
any other e-bike on the list. The first assembly line made model-T has 
nothing on this e-bike manufactured with   the tools of modern manufacturing – 3D printing. 
That's right! It's the world's first 3D printed   carbon fiber composite e-bike and coming to 
us via a wildly successful indiegogo campaign   that recently brought in the San Francisco 
based Superstrata over $8 million! The team at Superstratata set out on a 
mission to bring a lightweight e-bike built   strong and custom-built to fit the rider. 
That's where state of the art 3D printers   meet up with the design genius of your perfect 
bike – a bike literally made for you.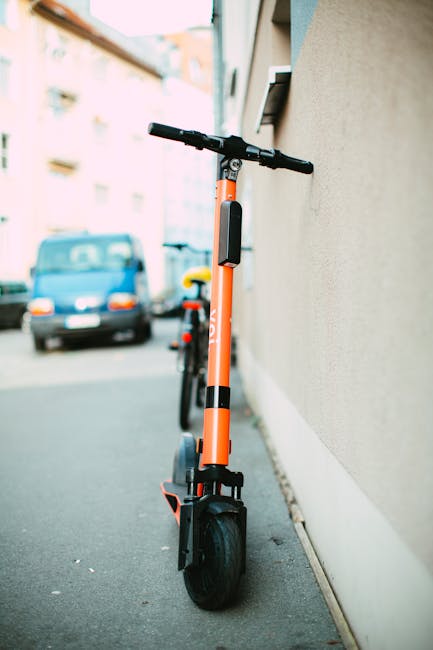 Every   bike they ship is custom-built for the height, 
weight, and even riding style of their owner. The magic doesn't stop there. The entire 
electrical system is built right into the frame.   Amazingly it doesn't even look like an e-bike but 
still has a 60-mile range and 20 mph top speed. This didn't make the list of top 10, but 
we thought it was really worth mentioning.   The MIT Autonomous Bike is a prototype e-bike 
with side by side rear wheels and two motors.   One motor steers the bike side to side by turning 
the front wheel, while the other motor powers it. Using an app and guided by GPS 
with obstacle avoidance sensors,   the bike can drive autonomously 
to clients who summon it.   With rear wheels that spread apart, it 
functions like a self-driving tricycle. Our next bike is the follow-up of the Scorpion 
released by Juicy Bikes back in 2019. You guessed   right – they juiced it up! The Juiced Hyperscopian 
is riding on the edge of the motorcycle class   but gives the compact, smooth ride of a moped. Do you need a reliable e-bike designed 
to get there on the city streets?   The Juiced Hyperscorpian has features you 
would only see on electric motorcycles, such as   suspension forks, hydraulic disc brakes, mirrors, 
indicators, and even a license plate holder.   All to better serve its rider through 
the hustle and bustle of urban roads.
Yamaha was the first to bring us the world's 
first electrically power-assisted bicycle   (PAS) back in 1993, and they have been 
leading e-bike innovation ever since.   Yamaha has made the electric drive trains 
that power over 4 million e-bikes worldwide. This summer, Yamaha unveiled their 
first full-suspension e-bike and the   world's first bicycle frame with a split 
top and down tubes. The sophisticated   split frame brings next-level 
mobility with its compact design. The removable 500-watt battery can be hot-swapped 
out in seconds to double the range by carrying a   spare.
The YDX has another feature you won't find 
anywhere else, an angle sensor. This ingenious   addition to the ever smarter e-bike electric 
system provides next-level automatic riding. Nearing the top of our list of favorites is the 
speed demon, Delafst Top 3.0, with a top speed   of 50 miles per hour. Delfast is introducing 
two models of the Top 3.0, Prime and OffRoad. The bikes are comparable in speed 
and range, with the Prime topping   our list for bikes to take on long trips with 
a record-breaking 245 miles range per charge! The Delfast Offroad has less 
range, 174 miles per charge,   but it will still take you confidently deep into 
the wilderness trails. If you're looking to spend   days out on the trail on a single charge, then 
Delfast is the perfect ride-hard or die-hard bike. If e-bikes were super-heroes, the Theos F 
Series by Kellys would be the Incredible   Hulk. Nicknamed the game-changer, the Kellys 
Theos F series is the first full-suspension   e-bike built with the super-strong material 
thermoplastic hybrid steel-carbon composite.
The Slovakia-based company Kelly's has certainly 
set the bar high for strength and durability.   Without sacrificing weight increases that can 
drain battery life, the bike is manufactured with   advanced robots. It boasts 200% more strength and 
durability than any competitor in today's market. There is currently no word on when this beast 
will crash its way onto the e-bike scene,   but best estimates put its release 
in the latter part of 2021. There is not a day that goes by that something 
new isn't making e-biking an ever more attractive   way of getting around. Ebikes are here to make 
their mark on the very culture of our world.   We hope you enjoyed the video 
because the ride is just beginning.