Motorcycles can trace their ancestry back
to 1885, back before scooters, and even before the widely accepted birth of the automobile
in 1886. They are leaner and easier to maneuver, making
them appealing to a large group of people, including us! And now, with the modern fluctuation of tech,
the motorcycle industry was not left untouched. Many new exciting prospects are coming from
the scene, and I will showcase some of our favorites. I'm Glenn, and let's get to it! To get notified when a new video is posted
hit the bell icon below, right next to the subscribe button. Thank you for watching, Mind's Eye Design! Our first pit stop takes us to X Mobility
Motors, a new generation of technology enthusiasts with the single goal to help the world transition
to sustainable transportation.
With over five years of experience, X Mobility
Motors is delivering elegant solutions to the market. And what better way to show off some of that
elegance by introducing you to their E-Motorcycle T1 & T2 models. The T1 utilizes a "Brat-style" design originating
in the Japanese markets. From there, this line is built with the highest
tech and with impressive comfort at all speeds.
The T2 model is inspired by the "Scrambler"
models popularized in the '50s and designed to cross any path, climb mountains, or tear
up the mud. The T models are equipped with Intelligent
Power X, a battery pack constructed with high performance and more significant energy generation. The T1 and T2 will be available for preorder
and are expected to release in 2022. Built atop the idea of a motorcycle with safety
as a high priority and an electric drivetrain with no compromises, Zaiser Motors knows their
product must be as good as gas-powered or better.
Zaiser Motors' Electrocycle is certainly a
worthy opponent too. This wild ride has the most extensive range
on the list, at 300 miles. That's pretty impressive for an electric vehicle,
and the 17.3kW battery is to thank for that. The Electrocycle isn't the quickest in this
showcase, but it won't disappoint you speed freaks with a top speed of 120mph and a 0
to 60 time of 3.6 seconds. Safety was one of the main priorities for
the Zaiser Motors team. With a uniquely designed traction control,
auto stabilization, proximity sensors, and a roadside assistance system, the Electrocycle
is chock full of safety. Part of the beauty of the Electrocycle is
the modular design it implements to keep up with future EV innovations. Deliveries are slated for 2023. I'm Allie and it's Mind's Eye Trivia Time. By looking at just these images do you know
what this is and where it's from? Leave the correct answer or your best guess
in the comment section below. If you aren't familiar with Segway-Ninebot,
they are a global short transportation and robotics company. They are perhaps most famous for the Segway
before they were incorporated into Ninebot.
Their quality is time-tested, and they still
skirt the edges of what could be with innovation. The ApexH2 is just the latest tool of war
from them, and curves never looked so sharp! This cyber bike is powered by a hybrid hydrogen-electric
60kW powertrain with a top speed of 93mph. With an acceleration from 0 to 60 in less
than four seconds, it isn't winning any awards. Still, for $10,700, the ApexH2 is a fine piece
of machinery indeed. You can expect the ApexH2 to drop in 2023. If there are any Erik Buell fans, you'll be
happy to hear that he is still working in the business after closing his last company,
Erik Buell Racing.
His brilliant and instantly classic bikes
like the EBR 1190RX and 1190SX landed him a Chief Technology Officer gig with Fuell. Fuell's first build goes a different route
than the Buell race roots. Instead, they are targeting a more economical
electric bike, the Fllow! The Fllow has a unique look to it, and although
it doesn't put out a ton of power, it dishes out a solid, consistent stream of strength. It also happens to have the best acceleration
on the list, with a 0 to 60 time in 2.7 seconds. The Fllow knows how to use every bit of juice. It also has some of the best torque on our
list. Its 553 foot-pound power matches that of a
Ford GT supercar! You can expect to see more of the Fllow soon. We set our GPS to California, where a company
that genuinely loves what it does resides. Zero Motorcycles is comprised of truly enthusiastic
individuals, and they have been in the business for more than 15 years now! They have partnered up with the National Forest
Foundation to celebrate that significant accomplishment with their DSR Dual Sport Limited Edition.
For every sale of this solid stack of satisfaction,
Zero is donating $500 directly to the NFF. It will help improve, restore, and make ecologically
sustainable trail systems for power sports enthusiasts across the country. The DSR Sport is a fun ride too. Its 52kW Z-Force 75-7 motor helps pump out
a top speed of 102mph with a range of 163 miles per charge. A little pricey, at $15,495, but you know
your money will help the sport, and it's no slouch as far as electric motorcycles are
concerned.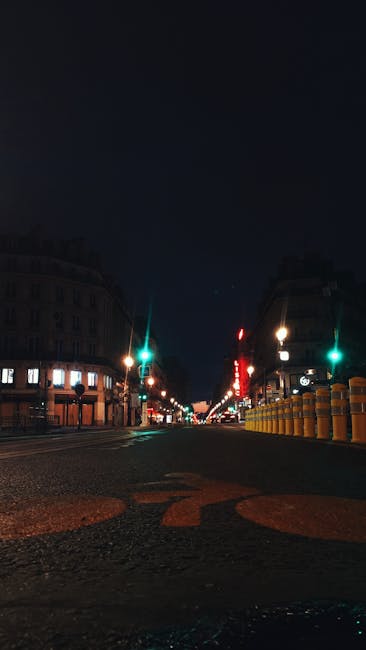 Although the Harley-Davidson LiveWire is not
new, we had to give an honorable mention. The LiveWire's high-voltage battery gives
it a city range of 146 miles, and it can be fully charged at a level 3 DC Fast Charge
station in only an hour. We swing on by Tarform Motorcycles, an automotive
startup that focuses on two-wheeled transportation. They're relatively new, having been founded
in 2016, but they have some significant potential. Their Luna Racer is their bread and butter. Their baby with a sleek retro-futuristic body
and a nearly 12kWh battery pack. Propelling this big boy is a 55 hp electric
motor. A new version known as the Racer Edition will
begin production in the summer of this year. There are not many changes from the original
Scrambler version except for some aesthetics and functionality. You can expect around 120 miles on a charge
when traveling inter-city. There is a somewhat steep billing of $24,000
for both the Scrambler and Racer Editions. Ultraviolette claims to live by design, technology,
and user experience. Hailing from a wide variety of backgrounds,
including aerospace, automotive engineering, and consumer electronics, Ultraviolette says,
"Almost there" just doesn't excite them.
So what does excite them? Well, we don't know, but the F77 sure does
excite us! This new look for the future of motorcycles
comes in three stunning color choices. The F77 may not break any records with a max
speed of 91mph and a max horsepower of 33.5. Still, it is a competent machine that will
fulfill the primary function of a vehicle, getting from point a to point b. And for a low price of around $4,500 to $5,500,
the F77 is practically a steal! Ultraviolette is currently accepting preorders
for the F77. We follow up the F77 with another Indian company
by the name of Orxa Energies! This is a team that has the skill, charisma,
and most importantly, fun! And with the Mantis, Orxa Energies has shown
that they are hungry. This slender, ambush predator of a bike is
equipped with a 9kWh battery pack, Orxa Energies specialty. They develop battery packs with much higher
performance at lower weights and volume.
They are specifically designed to tackle the
challenges brought by performance vehicles. The battery pack strapped to the Mantis can
be fully charged in only three and a half hours using an average portable charger. The Mantis manages to be a feisty scrapper
that tries to duke it out with some of the top dogs, and you can expect to see it launch
in August of 2021. For our number two, we come to a very unique
company. White Motorcycle Concepts pushes the envelope
on what is possible using aerodynamics and electric power. They try to outstrip their competitors with
magnificent showings at high-profile sporting events for the most exposure. I've mentioned speed before, but the WMC250EV
by White Motorcycle Concepts takes the cake by far.
This absolute demon of speed is said to be
capable of more than 250mph thanks to a revolutionary new big hole technology that you can see boring
through the machine. This strange concept reduced drag by 69%,
with a drag coefficient of 0.118. Just to put that into perspective, the SSC
Tuatara, the world's fastest production car, only has a drag coefficient of 0.279. The WMC250EV works off of four motors; two
30kW motors on the rear wheel and two 20kW motors on the front for a total of 100kW. Right now, White Motorcycle Concepts is aiming
for a world record with their bike, but they will sell to the market after that has been
accomplished. With the way things are shaping up, it shouldn't
be too much longer! We've seen some exciting and unique motorcycles
throughout this ride, and before we let you go, why don't we stop for just one more. Damon Motorcycles is keen on creating a motorcycle
that will adapt to the rider and grow with them.
They seek to create more than just a motorcycle. They seek to create global ripples. The Hypersport Premiere is one smooth operator,
and it has the looks to match. As the name suggests, this is a premier experience. It may not be as quick as the WMC250EV, not
much is, but it lands a solid second place in that department with a max speed of 200mph. The Hypersport Premiere does have the best
motor and charging time on the list, though, with an 80% charge done in 45 minutes on a
fast DC charging station. If you want something cheaper, but with that
Damon Motorcycles craftsmanship, then you're in luck. Damon Motorcycles offers four models in their
range, the Hypersport Premiere being the top of the line. And for almost half the price, the HS is a
steal. It is nearly comparable to the Premiere in
every way.
For half the price of the Hypersport Premiere,
you can pick up an SX, which has a top speed of 155mph. Lastly, for $17,000, the SE is the cheapest
model in the lineup but hardly a pushover..