For those who align themselves with minimalist
or compact travel, this list has something for you. Micro campers and e-bike travel trailers make
packing up and traveling easy for people that like to hit the road on an e-bike or other
small vehicle. So enjoy your weekend getaway with this list
of the most innovative micro campers and electric bike travel trailers we could find. To get notified when a new video is posted
hit the bell icon below, right next to the subscribe button. Thank you for watching, Mind's Eye Design! Treading the asphalt of an untamed road on
your motorcycle or similarly sized small motor transportation is a type of freedom that many
don't realize they are missing.
If you are drawn to this particular type of
indulgence but need even more, let us introduce the Mini Mate. Made by the good folks at Kompact Kamp, the
Mini Mate offers a secure and reliable camper for the light cargo, civilly independent person. Of course, you don't need to be strictly a
motorcycle enthusiast to enjoy the Mini Mate. With independent suspension, a 6' 4" head
clearance at its peak, and a whole host of accessories you can purchase besides, the
Mini Mate is a solid choice for any camper. Next, we have something for those of us who
look for a more off-road sort of adventure and require a camper with the tools to keep
up. The Echo Tec2 sold by Off Grid Trek comes
with a galvanized steel frame, anti-scratch plates, and interior carpet. A solid foundation coupled with tire axles
rated for 5511 pounds allow the Echo Tec2 to be both the home and donkey you need it
to be outside of your house. There are also customizable accessories to
consider as well. Most notably is the tent and awning. You can also add walls for the outdoor shelter
to keep heat in and mosquitos away.
I'm Allie and it's Mind's Eye Trivia Time! By looking at just these images, do you know what this is and where it's from? Leave the correct answer or your best guess in the comment section below. Everyone is different, as are our needs and
wants. For those of us who want a simple, lightweight,
alternative mode of camping, the Aspen Sentry is the one you will want to look for. The Aspen Sentry is no longer being manufactured.
However, Aspen Quality Trailers, the manufacturer,
still possesses all supporting pieces for the Classic, Sentry, and Base Camp models. The Sentry is about a foot shorter than the
Classic model, but it still has plenty of headroom with 6' 8" at its peak. It may not seem like much, but for those out
there who enjoy minimalism, the Aspen Sentry might just be perfect for you. Micro campers and moderation go very well
together. *You sacrifice the fluff for a bit of honesty
and freedom of concern. It's hard to argue with that, and it's hard
to argue with the Easy Camper. This straightforward camper is brought to
us by the guys at Time Out Trailers. It's easy to set up in about 3 minutes and
has 16 cubic feet of storage.
It can carry everything you need and nothing
you don't! Of course, if you need just a little bit more
of that fluff, then you can purchase the Deluxe Camper instead. This version offers 23 cubic feet of storage,
and the bed is 4" wider. Both the Easy Camper and Deluxe Camper only
weigh under 400 pounds. Imagine being out in a torrential downpour
that seeks to invade your space—a cascade of pouring water. However, you're inside the 2021 MyPod Xtreme
Outdoors, and those sorts of frenetic elements are of no concern in your cozy hub.
Made with a 100% fiberglass molded body on
a sturdy frame and a dry weight of 760 lbs, MyPod is perfect for small cars and still
packs many great features. General RV brings us this comfy duo sleeper
camper. The entire floorplan is utilized by the bed
that sleeps two. There is also an entertainment system and
installed A.C. So, you can enjoy those sleepless nights
in extreme conditions inside this sleepful camper! A world-first, the B Turtle, is a two-lane
transport and caravan trailer perfect for cyclists who want CO2-neutral travel and comfort
when sleeping. If you're the type to bike and hike and need
a place to crash, then the B-Turtle Micro Wohnwagen and Micro Mono are of interest. Gentle Tent gives us these two e-bike campers. The Micro Wohnwagen hosts an inflatable camping
tent for two, a built-in transport tub that holds 31 gallons of water, and an awning all
packed into this 64-pound caravan. Or, if you are looking for a solo adventure,
the Micro Mono is more your speed. Stripping some of the weight down to 55-pounds
in exchange for a single person's worth of accommodations.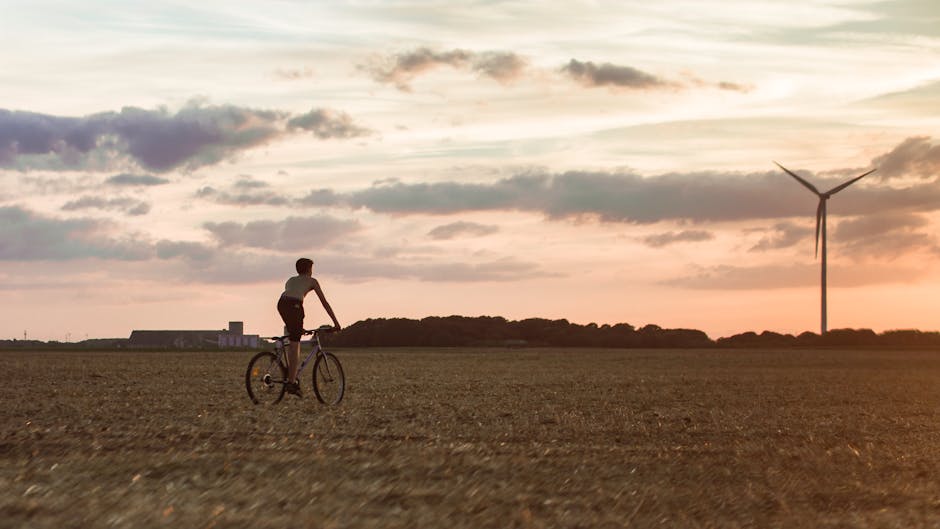 Both the Micro Wohnwagen and Micro Mono are
UV-resistant and wind and weatherproof. The following entry didn't receive the most
outstanding reviews on Amazon; however, we thought it was still valuable to add to our
list. It may evoke inspiration from those of you
do-it-yourselfers out there. If you ever saw the Double Tent Cot that keeps
you off the ground while camping and thought, why can't this be attached to a bicycle? Well, I have some news for you. It's available and called the Midget Bushtrekka
from Kamp Rite.
This innovative, self-contained cycling trailer
allows you to camp anywhere off of the cold hard ground wherever your bicycle can go. If you find the idea of having a blank canvas
to customize, then maybe this is of interest. It isn't completely barren, of course. It does have 31 gallons of storage available. And with a lightweight aluminum frame that
carries the water-resistant tent, you have a solid foundation for some tinkering. If you don't want to have to go through the
hassle of reshaping your camper and want to buy the right fit for you from the get-go,
perhaps the Lees-Ure Lite Tent Trailers are for you. Lees-Ure Lite knows that each person is different,
which is why they offer a variety of options for consumers to customize the motorcycle
camper trailer. The base model offers a standing height of
6' 4" and has 26 cubic feet of storage.
It's a reliable trailer that exhibits a balance
between comfort and encouragement of exploration. If you find yourself needing more options,
then they have you covered as well. A 7ft. deluxe add-on room, A.C. bracket, and
a storage pod are a few of the options available to you with this camper trailer. An honorable mention has to go to the Scout
Camper from Germany! With a few flips and folds, the towable box-type
camper quickly sets up so you can enjoy a quiet day of sightseeing or reading. We have already covered this one before. So if you're interested in learning more,
click on the cart icon in the video's upper right corner or even just check the video's
description for a link.
The Go Easy is primarily a gear trailer for
transporting your equipment to and from your chosen site of recreation. However, the version we will be focusing on
includes a tent that emulates a camper in nearly every way. And can I say that Sylvansport knocked it
out of the park on this one? Super versatile and super affordable. Plenty of trailers transport multi-sport equipment,
but none match the Go Easy cargo capacity or its ability to store upright in your garage. With 525 pounds of carrying capacity, powder-coated
steel frame, galvanized steel wheels, 6.2 cubic feet of storage, and a humble 1 person
tent, the Go Easy allows for a last-minute trip free of trouble. So pack the gear on a Friday afternoon and
hit the road with a simple click on the trailer hitch. Coming in at number one, we have a three for
one! The Mody Series Bicycle Caravans include the
Tourer, the Trekking, and the Outdoor models. They all share similarities, but there are
a few differences between them.
All three models by Modyplast are made from
lightweight fiberglass or carbon fiber material. They only use 26-inch wheels, and they are
easily driven at speeds of 15 mph. The slight differences between the three mostly
come down to preferences, with the most notable differences coming from the Outdoor model. It offers a slightly larger external size
and, in turn, it is a few pounds heavier at 110 pounds empty. The real customization comes from the accessories
you can purchase to add to your Mody Series Bicycle Caravans. Everything from windows to solar systems to
roof rails..