– [Glen] Remember when you had to peddle your bike uphill? Both on the way to your destination and then on your way home too? Well life has gotten a lot
easier since those days. Now there are many
options for electric bikes and motor bikes that get you there with hardly any peddling at all. I'm Glen and today we present
15 new E-Bikes and motor bikes that will make you
re-evaluate how you travel. Before we continue on I'd
like to give a shout out and thank you to Game
Fizzle for leaving a comment and suggesting this week's video topic.
(upbeat music) – Thank you for watching Mindseye Design. – [Announcer] Number 15. – [Glen] General Motors decided
to get into the E-Bike game with two models beginning in
the second quarter of 2019. In Germany, Belgium and the Netherlands people can buy the bikes
while it's still not known when North America will get theirs. The two E-Bikes go under
the Aviv brand name with one being a compact called The Meld and another a folding
bike called The Merge. Both bikes can travel at speeds
of up to 15 miles per hour for 40 miles on a three
and a half hour charge. These come with a quad lock mount that holds a smart phone to the bike. So you can use the app
that gives the rider all kinds of info.
– [Announcer] Number 14. – [Glen] Novus bike is an
all electric motorcycle with thin tires and a
super light 85 pound frame with modern styling. It can integrate a smart
phone for a display and control instrument
and as a digital key. The built in lithium ion battery can charge up to 80
percent in under an hour. And it gets a range of 60 miles. This bike has a travel time
of just over three hours in a city driving environment. Unfortunately, due to
an exorbitant price tag, this may never make it to market. – [Announcer] Number 13. – [Glen] The Mando Footloose
IM is an electric bike with a human machine interface that provides theft protection and keeps track of distance traveled, speed, battery status and power generated. All cables, the 250 watt
motor, battery and alternator are all integrated into the frame. The battery is removable
and can be switched out in under one minute. There is no mechanical
connection between the rear wheel and the cranks meaning no chain is needed. Instead they are connected
by an alternator. With all the wires and critical components hidden within the frame, this
bike can fold for storage.
– [Announcer] Number 12. – [Glen] Streamlined and
designed, the smartest and strongest E-Bike on the
market according to the makers, the S Dream is a foldable all
terrain bike and includes GPS. This E-Bike comes with
top quality components and a smart computer unit. The re-enforced 750 watt motor
gets up to 20 miles per hour and gets more power with less peddling. Depending on which of the
five models you choose you can get up to 31 miles
on the battery charge.
The S Dream is now in
production phase on Indiegogo and is expected to ship in June of 2019. – [Announcer] Number 11. – [Glen] These two bikes, The
Stealth P-7 and Stealth B-52 are made of chromoly
alloys and are lightweight, strong and agile. Both bikes have a charging
time of around three hours. The P-7 gets a top speed
of 20 miles per hour and has range of 100 miles
with assistance from peddling. The B-52 reaches a top
speed of 50 miles per hour and has a range of 60 miles. – [Announcer] Number 10. – [Glen] The Scrambler S electric bike made for those who like to
ride off the beaten path comes with Schwab off-road
tires and a rugged suspension giving this bike trail
proven capabilities. An aluminum frame comes
in a matte black finish with a yellow LED headlight. Five power modes provide
various level of help while moving along those trails. An un-rival 1123 watt lithium power unit gives you a 75 mile range on a full charge and top speeds of up to 36 miles per hour.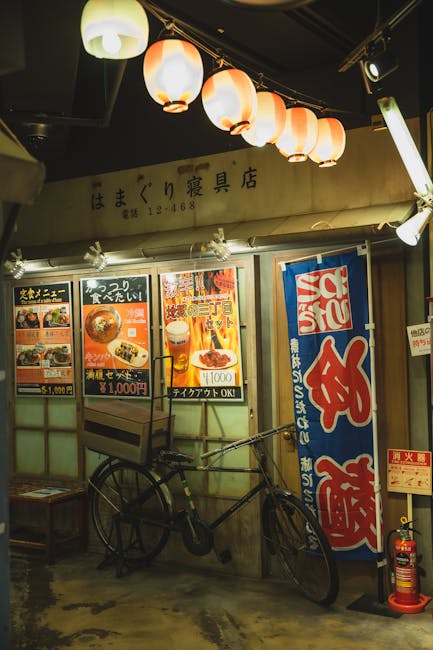 – [Announcer] Number nine. – [Glen] Our pick for a best valued E-Bike is the Kemanner foldable
electric mountain bike that you can buy on Amazon. We've got the link for you in description. A Shimano 21 speed gear gives
you better hill climbing power and greater terrain adaptability. This foldable bike comes
with mechanical disc breaks for all weather stopping power. For those of you that are
interested you can find prices for the bikes on this
list in the description. – [Announcer] Number eight. – [Glen] The Stromer ST5
E-Bike is the only one built with sports mode. A newly developed 600 watt
motor has 48 Newtons of torque. The 48 volt battery has a
range of 37 to 112 miles and a top speed of 28 miles per hour. You can lock and unlock
the battery with a touch. And you can integrate your smart
phone to the bike's display with the phone's blue tooth function. – [Announcer] Number seven. – [Glen] An E-Bike that is
tough enough for offroading but comfortable enough for day to day use.
The Saigo Sub can even
be ridden in the dark. It comes with turn signals, an automated lighting
system and safety lights. The bike comes with a 750 watt motor and a 48 volt battery that
gives you a range of 70 miles. The eight speed Schimano
gears help you get a top speed of 28 miles per hour. – [Announcer] Number six. – [Glen] Like no bike you have ever ridden The Tazer Pro Build features
an innovative wheel set that is staggered. With a 29 inch front wheel and a 27 and half inch rear wheel. The suspension, coupled with a Schimano E-8000 drivetrain gives
you unmatched handling and responsive power output to
ride on the toughest terrain. Shimano also provides
the brakes and rotors giving the bike stopping power.
The chainstays give this a long wheel base and although this is in
the large bike sizing range there is not an extra
large option available. – [Announcer] Number five. – [Glen] Claiming to be the smartest and lightest electric
cafe racer in the world the Noordung is a luxury
E-bike that lets you play up to 100 hours of music. The 36 volt, 250 watt
detachable battery pack also delivers power to a boom box. The updated bike now comes
with a 250 watt keyed motor embedded in the rear wheel and has four levels of drive assistance up to 15 miles per hour. Noordung has perfected the
model after two years of work and they are finally launching
a crowd funding campaign. – [Announcer] Number four. – [Glen] The Shimano
DI2 is an urban commuter with electronic shifting, Bosch
CX high torque center drive, Fox front and rear suspension and Shimano STR hydraulic disc breaks.
Available in three frame sizes this comes with two Bosch
power pack 500 batteries and is a signature run,
making this very expensive as far a bikes go. The DI2's lithium ion battery has a three and half charge time and gets a range of 50 to 140 miles. – [Announcer] Number three. – [Glen] Although there
a few specs available on the Fuell Fluid 1S it
will come in two variations. There will be a 250 and
500 watt bike available and they are capable of getting
125 miles between charges. Fuell tells people that
their latest E-Vehicles, offer the latest in safety technologies and are smart connected. The E-Bike is expected
to have a full reveal in late April of this year. – [Announcer] Number two. – [Glen] Kalk is light
electric off road mountain bike from Cake that is developed
for off road use only. Having three different riding modes lets you focus on riding in the outback while the bike provides a
comfortable riding experience. The geometry, sizing and
engineering of the rims, hubs, axils, cockpit and suspension and customizing the drivetrain helped in the development
of a whole new chassis.
This light electric off road motor bike has a 51.8 volt battery,
gets 46 miles per hour and has a range of 50 miles. – [Announcer] Number one. – [Glen] The 2019 HPC Typhoon Pro has greatly enhanced performance features that the base model doesn't have. An incredible climber off road the Typhoon Pro comes with
an either 6,000 watt standard or a 7,000 watt upgraded model. Thank you for watching everyone. Go ahead and leave your topic suggestions and feedback in the comments below. As always, you can check the
video description for websites and pricing info. And keep watching, there's more. I'll be back with a new video next week. Take care. – Hi everyone and thank you for watching. I am Chandni with Mindseye Design. We love to hear your feedback So please leave some comments below and let us know your
favorite from this video and why you liked it. If you have an idea for a future video leave another comment and let us know. And then if we use your idea, we'll five you a shout out in that video. But don't leave yet, keep
watching because there's more..