At first, E-Bikes looked a bit weird 
on the city streets – traveling faster   than a conventional bicycle, with 
the rider having to barely pedal. Now, there are many different makes, models, 
designs, and levels of electric motor assistance.   All the way from helping with steep hill climbs up 
to and including never having to pedal again. To celebrate the E-Bike, here 
are the top 5 most innovative   American electric bike companies right now. To get notified when a new video 
is posted hit the bell icon below,   right next to the subscribe button. Thank you for watching, Mind's Eye Design! Juiced Bikes owner and founder Tora 
Harris graduated from Princeton   University with a double degree in 
Mechanical and Aerospace Engineering.   He's also a supreme athlete, breaking multiple 
high jump records as well as being a 5-time   American champion and representing 
his country in the 2004 Olympic Games. A career at NASA just wasn't his idea 
of what his calling in life should be.   So he took his book-smarts and 
love for more athletic pursuits   and combined them to develop some genuinely 
wondrous ways to get around on two wheels. Juiced originally started out as a 
lithium-ion battery importer back in 2009,   before Tora took a leap of faith and starting 
developing and manufacturing his very own E-Bikes.   At present, Juiced Bikes offers a variety of 
makes and models to suit a range of applications.
The Scorpion is a moped-style step-through E-Bike 
with an open-top frame that houses a massive   52-volt battery capable of speeds up 
to 30mph over a 70-mile max range. The   unit itself is very stylish and does away 
with conventional spoked bicycle wheels   using rims with 6 thick side supports 
radiating out from their centers instead. The Scrambler is a best seller and is aimed 
more towards the off-road adventure bike market.   A dual battery system extends 
the range up to 100 miles   and packs slightly more grunt to deal with 
the hilly incline nature of dirt tracks.   It also features hydraulic disc brakes 
and puncture-resistant, knobbier tires.
The CrossCurrent is a top-rated 
commuter E-Bike in its own right,   with Forbes Magazine labeling it a 
"true car replacement." It's perfect   for city travel and can be upgraded to the
RipCurrent. It's the ultimate fat-tired E-Bike   for those wanting to nimbly navigate 
tricky terrain in absolute comfort.
For well over a decade, the Colorado-based 
Optibike has been one of the premier designers   and makers of E-Bikes in all of the USA – often 
referred to as the Ferrari of electric bikes. The   founder of the company, Jim Turner, is a former 
two-time MotoX National Champion. So he knows a   thing or two about what it takes to compete with 
two wheels and a motor at the highest level. A stint in the Advanced Vehicle 
Controls Division at Ford Motor Company   after receiving an advanced degree in 
engineering from Standford University   left him feeling disillusioned and frustrated by 
the slow rate of progress in the corporate world.   After 9 years of development, 
he started Optibike in 2007.
Their E-Bike range starts 
out with the Urban Series.   The base model is quite affordable and 
offers excellent value at a low price point.   Sporting a conventional frame 
and a 500-watt mid-drive motor,   a distance of up to 40 miles can be traveled at a 
leisurely 25mph. There are options to beef up the   brakes, upgrade the suspension, and add gears 
to the rear hub for the more serious cyclists. The Pro Series is Optibike's mid-range option,   with a standalone set and dropper style 
frame to keep weight to a minimum.   A larger battery ups the range to 60 miles on a 
full charge, and heavy-duty suspension comes as   standard. The propulsion system is more durable 
thanks to a Gates carbon belt drive system. For those who want the best – there's the Elite 
Series. The electric motor is much more powerful,   with 1650 watts of power and 190nm of torque 
eating hills and steep inclines for breakfast.   The top speed has also been nudged up to 36mph, 
and as such, the Elite Series is road legal.
BikeFriday is a pretty unique company, who 
believes that the bike has to fit the rider – and   not the other way around.
They're known for 
building bikes to suit the customer's needs, and   if one of the 71 different style offerings doesn't 
work for you – they'll make a custom-made one. Brothers Alan and Hanz Scholz made a bit of a name   for themselves competing in tandem bike 
races around the country back in the 80s.   Their outside-the-box thinking and innovation 
gained them success on the circuit before   turning their sights and bicycle mechanic prowess 
towards the business sector – forming BikeFriday. The company offers various electric assist 
options that can be incorporated into any   of their 71 different designs. 
Each system sports a 36v / 15-amp   hour battery with differing capacity and a 
motor built to support a max speed of 20mph. Unlike other E-Bikes, a BikeFriday is pedal 
assist only and won't move forward unless   at least one rider is peddling. The motor 
itself is super smooth and ultra-quiet,   and aside from breaking a little 
bit less of a sweat during a ride,   it is designed, so the rider 
doesn't even know it's there.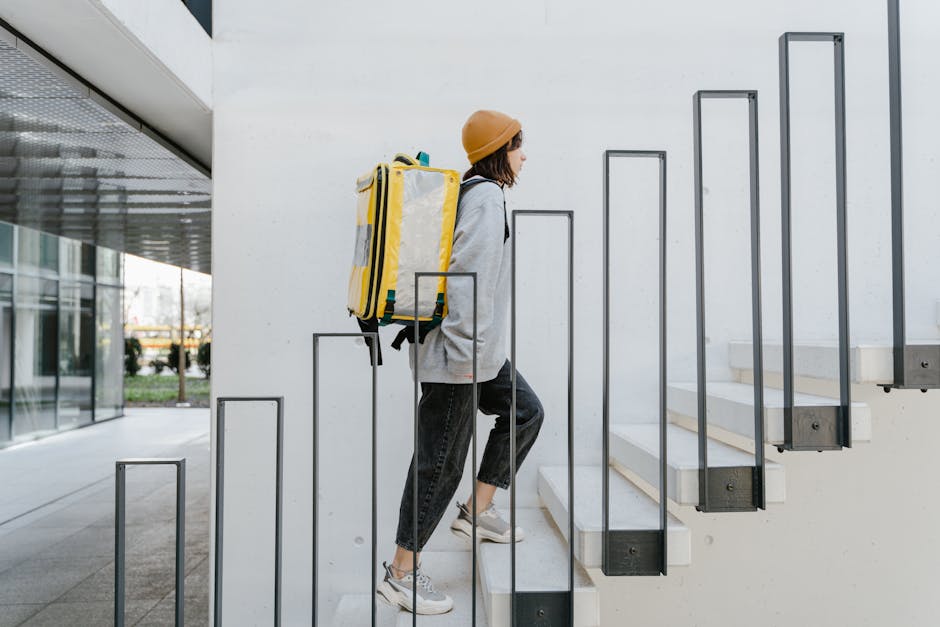 The reason why they're so popular is that 
they break down and fold away to fit into   a regular-sized suitcase. It makes the bikes 
perfect for the cyclist who needs to catch a   plane to complete individual legs of 
a long tour around the countryside. Another cool thing BikeFriday does 
across almost their whole range   is to offer a particular style as a tandem 
option. Perfect for parents and their children,   couples, or brothers like Alan and Hanz 
themselves to enjoy cycling as a pair.
The not-so- creatively named Electric Bike 
Company hails from California and builds   their two-wheelers locally in good old 
Newport Beach. Their goal is to produce   the best electric cruiser globally, using 
high-quality materials and local know-how. Founder Sean Lupton-Smith decided to 
move away from a successful career   as a restaurateur after witnessing the birth of   E-Bikes and what they meant for the 
transportation and mobility industry. All of a sudden hilly terrain, 
distance, age, fitness levels,   or poor health weren't the roadblocks preventing 
people from cycling that they once were.   All he wanted to do was be 
a part of the revolution.
Electric Bike Company now caters to the 
99% of the US population who can cycle.   They combine responsible consumerism and 
ethically manufactured bikes with luxury   and style. Creating a pretty impressive variety of 
bicycle styles, with features mixed and matched,   produces a fully customized 
experience for each individual rider. It's the little things. A pair 
of temperature sensors in each   battery pack ensures that it's shut down 
immediately if the unit gets too hot.   Completely eliminating the fire risk that is 
sometimes associated with lithium-based batteries. Each of the 7 different styles can be 
equipped with electric assist options, taking   the rider up to 140 miles before that battery 
requires replenishing at an impressive 28mph.
Easily the company on our list 
makes the coolest looking E-Bikes   courtesy of their double wheel design. 
Rungu is another Californian-based company   that has come up with a Californian 
solution to a Californian problem. Riding on the soft sand is really hard, and sure, fat-tired E-Bikes can   do straight lines fine but become stuck as 
soon as they attempt to turn left or right. Whenever a Rungu Dualie navigates a 
bend with the two front wheel design,   the wheel on the inside of 
the turning radius digs in   instead of sliding out – preventing both bike and 
rider from ending up with a face full of sand.
But it's not just sand. The 
Dualie is great for mud, snow,   gravel, dirt, or almost any off-road application.   The power delivery technology adjusts the voltage 
from the battery to the high-power electric motor,   providing just enough oomph to overcome the 
terrain's resistance without spinning the tire. It's a cross between a bike and an ATV, and 
although the unit itself weighs a hefty 120lbs,   it has enough juice to get 
through 30 miles of rugged,   loose, or hilly terrain. The tires are heavy-duty 
puncture-resistant and have a knobby tread pattern   that is as at home on a hard 
surface as a slippery or soft one. The secret to the stability is that the front 
pair of wheels are spaced apart 9 inches.   Each tire can spin at a different speed if 
they have to while cornering – virtually   the same as how an open rear 
differential in a car works. Most E-Bikes have a 90 to 10 weight 
distribution ratio heavily favoring   the rear tire, but the unique design of the 
Dualie brings that back to a 75 to 25 split.   Meaning more weight on the front tires 
and better contact with the ground. Systems like the Ackerman steering geometry 
allow each front tire to track its own path.   Also, a freeride independent suspension 
and a longer wheelbase contribute to the   increased stability and ride comfort you get 
in a Dualie over a regular off-road E-Bike.
If you enjoyed this video you can help us out by hitting the like button, subscribe, and keep up to date on future posts..