Reverse trikes are making a comeback, especially
as electric begins to dominate the personal transport industry. But what's the appeal in getting a regular
trike and driving it backward? Well, for one, stability. During deceleration and braking, your center
of gravity moves forward across the stable base of two wheels instead of one. Making flipping the trike on a sudden stop
much less likely. You've also got more traction going around
corners as centrifugal force shifts weight to the outside wheel. Let's see which of these modern electric reverse
trikes are turning heads in 2021. I'm Glenn, and let's get to it. To get notified when a new video is posted
hit the bell icon below, right next to the subscribe button. Thank you for watching Mind's Eye Design! Swiss mobility company Micro Mobility is no
stranger to bold yet tiny personal electric vehicles.
They were the first company in the world to
launch an electric kick scooter way back in 1999. More than two decades on, launching at the
2020 Geneva Auto Show, the Microletta is a curious trike-scooter hybrid with surprising
power and stability. Its cartoonish-bubble-like body has many aesthetic
similarities to its older, four-wheeled brother, the Microlino. Still, this zippy, reverse-trike scooter is
in a class of its own. Powering the Microletta is a robust 300W motor
connected to two swappable lithium-ion batteries that can be charged in under four hours for
a maximum range of 62 miles. In "moped" mode, the Microletta can hit speeds
of 15 miles per hour, but that can be increased to 31 miles per hour and driven on the road. Better still, you only need a regular car
driver's license to be legal. While Micro Mobility will be shipping these
worldwide, ordering is still in the reservation stage. There's no official word on when the first
models will start rolling out to customers. When it comes to wheels, we like 'em fat. And just as well, because the Fat 2.0 has
three of them. Designed and manufactured by Spanish company
Etnnic, the Fat 2.0 is an all-terrain electric reverse tricycle built for those who like
to veer off the main roads and into some adventure.
The Kendra 20 x 4-inch tires prevent slipping
and sliding on everything from sand to gravel, muddy terrain, even snow! The Fat2.0 is fitted with high-quality European
components, namely Saccon brakes, SKS guards, and the saddle from Selle Marco. The aluminum, low-step frame is adjustable
and easy to mount, providing a stable and comfortable riding experience. Also, the wheels can be easily detached for
transport or if you're low on storage space. Now, while there is a pedal-only version available
for those that enjoy hard work, the Fat 2.0 does come with a range of motor and battery
options. The cleverly integrated central motor can
be 250w, 350w, 500w, 750w, or 1000w with either a 13aH or 17.5Ah battery providing the power. There is a downside for those less-than-enthusiastic
cyclists out there, the motor can only be engaged if the rider is pedaling. If you could fold your electric trike for
storage and transport in under a second, what would you do with all that extra time? Well, if you had a Mylo by Seattle company,
PIM Bikes and Coffee, you would definitely have the time to find out.
Built from an industrial-looking, lightweight,
and durable aluminum frame, this ingeniously designed machine has brought the two front
wheels a little closer together. Giving the whole e-trike a narrower profile
while keeping much of the same lateral stability. This comes in handy when releasing the central
locking mechanism. The trike folds smoothly and evenly into its
new configuration in under a second. Onboard, a 350W hub motor powered by
two 48V lithium-ion batteries can get Mylo to a top speed of around 18 miles an hour
over a range of 30 miles. Once you've run the batteries flat, the included
charger can be plugged into any power outlet with a voltage between 120 and 220V, and they'll
be back to 100% in under 4 hours. At this stage, PIM Bikes and Coffee are only
shipping orders directly to US customers and dealerships. Still, with previous models selling out, expansion
may be on the cards sometime in the future.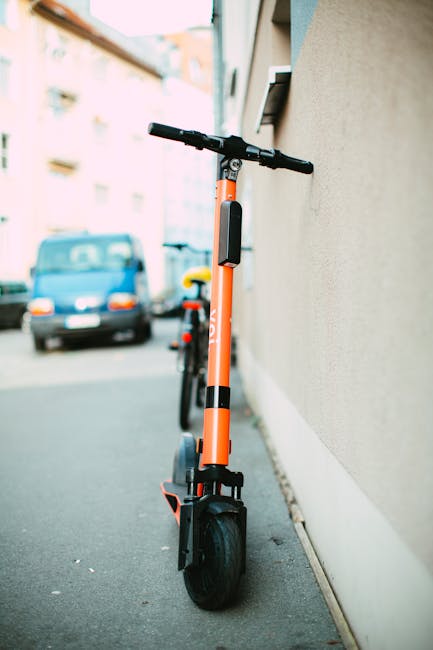 When it comes to wheels, do you prefer two,
three, four, or more? If you're not a trike fan, is it for aesthetic
or performance reasons? Let us know in the comments! Special mention has to go to 2021 iTank 3.0
from Chinese manufacturer Doohan, who claim it to be the intelligent electric scooter
of the future. While it's no speed demon or ultra-long-distance
trike, it has an extremely efficient and powerful 1,500-watt Bosch electric motor integrated
in the rear wheel that can reach speeds of 28 miles an hour over a range up to 87 miles! The iTank 3.0 comes equipped with GPS and
smartphone connectivity as well as a large digital display that provides system and trip
information. Side on, the 2021 Sway Lithium looks like
a high-octane motocross-motorbike hybrid. Move to the front, and you could be forgiven
for thinking you're looking at a quad bike. Californian-based startup Sway Motorsports
made it famous in 2015 when they secured a deal from Mark Cuban on the popular TV Show
Shark Tank.
After several years of development and funding,
Sway Motorsports began beta production of their Lithium range, the Sway Lithium and
Lithium Plus. The unique design of the Lithium allows riders
to lean into their turns when cornering, activating the patented linkage system that tilts both
the body and front wheels in response. This means a tighter turning circle than a
motorcycle and much greater stability on various terrains like mud, loose gravel, or icy sidewalks. Also, on the list of pros is coming to a complete
stop without putting your feet down. Riders with less-than-stellar balance can
have peace of mind.
A 6kW Rear PMAC Hub Motor, powered by a generous
4.2kWh Lithium-Ion Battery, boasts a top speed of 55 miles per hour over a range of 40 miles
on a single charge. As of today, beta prototypes of the Sway Lithium
are available to test ride at selected locations in the San Francisco Bay Area by appointment
only. Unfortunately, there's no official word on
when this innovative e-trike's production will ramp up, and orders will start to be
fulfilled. But it should be any day now. Would you happily wait in line for years for
a revolutionary new electric vehicle? Honorable mention goes to the delightfully
dark X-TRED, an electric reverse-trike designed and built by Japanese engineer Miki Ohyanagi. There's not a whole lot of detail when it
comes to this custom job, but this ominous vehicle looks destined for extreme outdoor
adventure or extreme sports. India hasn't always been a beacon of green
environmental conscience. Still, the government's recent pledge to have
30% of all new car sales electric by 2030 is very encouraging. To help keep businesses, startups and entrepreneurs
involved and invested, India set up its National Electric Mobility Mission.
Which created generous subsidies and tax benefits
for EV sales and production incentives to encourage local EV design and manufacturing. The country had already started to see a significant
increase in interest and demand for EV products over the past year as a result- despite the
pandemic dramatically slowing down production. Greendzine Technologies, a startup based in
Bangalore in the south of India, began its journey building low-maintenance scooters
for warehouse workers. Their entry into the low-speed electric vehicle
market came via the IRRWAY NXP 500, a low-cost, low-speed e-trike. A steel frame surrounds the 48V lithium-ion
battery and 500W motor that attaches to the rear wheel via reduction chain drive. A full charge can take up to 6 hours for a
range of around twelve and a half miles. The IRRWAY NXP 500 is shipping globally. Most famously through Amazon as Greendzine
Technologies reinvest into further product development, research, and new innovative
design. If you enjoyed this video you can help us
out by hitting the like button, subscribe, and keep up to date on future posts..