– Day two, Sea Otter
Classic, in California. The sun is out, and today we're
gonna give you more bikes, more tech and more characters
from the Sea Otter Classic. (exciting electronic sounds) Now, Fantic have massive
history in the off-road world. They've been making
motorcycles since 1968. But this bike has really
grabbed my attention here at the Sea Otter festival. It's called the Carbon One, and obviously it's a carbon
bike, front triangle. It's got aluminum chain
stand seats down it, a hundred and 60 mil travel,
but I wanna go through the spec on this bike, which
really is quite special. It's got an alchemist wheelset on it, which is 30 mil internal
width rim up front and a 35 mil rim on the rear.
What's really cool is the fact that if you break a spoke
you can simply detach it and pull that spoke out and
fit it back in, in an instant. Okay so what powers this bike and what gives it it's assistance? Well it's the Brose
Mag motor on this bike, but the key thing is, its
got a six hundred and 30 watt-hour battery, but look
how small it is, it's actually, it's quite similar in size to say, a Bosch five hundred watt-hour battery and you can imagine
fitting a couple of those in your backpack and going
on a massive, massive ride. A few other details on the bike, the bike on the display
there has got four levels of assist and that super neat setup. Rockshox aluminum fork, a
hundred and 60 mil travel. Hope brakes, British made Hope brakes, two hundred mil rotors on there. Now Fantic are aiming this to challenge the Specialized S-Works, the bike comes in at 12 thousand dollars. Few (mumbles) before we
leave it, four hundred and 64 millimeter chain stake,
75 degree seat angle, and a 65 degree head angle.
Now what I didn't mention
on the top of the range bike is actually coming through
29 inch front and a 27.5 inch wheel on the rear just as
a lot of eMountain bikes are here at Sea Otter. Now if you haven't got 12
thousand dollars to play with, how about this at seven
nine nine nine, it's their hundred and 80 mil travel bike. It's got a coil shock in the
rear and an air lyric up front. Mavic wheelset a new
Mavic XM wheelset on here.
I just wanna show you how
easy it is to detach this battery on this bike. So you just pull it out,
pop it out, and there it is. A six hundred and 30 watt-hour battery. (wheel spinning) – Big news from FSA is they're
actually coming out with an eBike specific wheelset
around about July, August time this year. Now we all thought they
could only do wheels, they've got this massive
range of cranks, spiders, eBike specific chains,
but look at this catalog.
Inside here you have everything
to do with the box motor. You've got everything to
do with a Brose motor, Yamaha motor. They've got cranks, chain rings, wow! That is pretty comprehensive so check out. If you ever need any parts,
FSA are the guys to go to. Now this bike really has caught my eye and also my senses too because
it's actually a speed pedalec at 45 kilometers an hour. I've just given it a spin and it's absolutely, totally silent. It's got a Brose Mag Motor in there. It's called a Zell from
M-One Sport Technique. It's full of carbon frame
hard tail but what I can't get my head around is actually
the price on this bike. Full carbon frame, four
thousand six hundred Euros. Honestly, check it out,
super, super silent. Yeah, I'm sat down again
but this time I'm at the Ergon stand getting my bum
measured for a saddle width. Now Ergon go to two eBike specific saddles or should I say two sizes
of eBike specific saddles for male and female, check 'em out.
Michelin, Michelin, I don't
know how you say it in America. Anyhow, they've got an
eBike specific wheel. The E-Wild comes in 2.6 or 2.8. That's 27.5. They weigh in at 12 20 for the
rear and one thousand grams for the front. Right, can you actually imagine
being a 12 to 14 year old and owning one of these bikes? It's a Bulls 24E. It's got a Bosch Active Line motor in here which is actually toned down a little bit so with younger riders
can get into the sport a little bit easier.
Hydraulic disc brakes,
suspension fork up front. Comes in at two thousand
nine hundred dollars. Super, super cool. Moving on to something
a little bit more adult. This is the Bulls E-Core Evo. Now it's a hundred 80 mil travel. Interesting thing about
this bike, it's actually got two three hundred and 75
watt-hour batteries on it and they bolt in pretty easily on the side of the down tube there. Now Bulls actually say the
range on this bike is between 80 to 90 miles. That is bonkers! However, what I think it is
that you can actually fit one of them into your
backpack really easily and take the range on
the eMountain Bike beyond the hundred miles.
Nuts! Moving on to something with
maybe a little less range, this is the Wild Flow Evo. Now this has got the Fazua motor in it. Two hundred and 50 watt motor
with a two hundred and 50 watt-hour battery. Remember, because there's
less power on this bike, actually the range is
pretty good on it too and the battery being like that small, you can fit loads of
those into your backpack. Now, this bike comes in at
around seven thousand dollars. Now it's no secret that we
do actually break quite a lot of eMountain bike chains
while out and about. Yesterday I was at the
KMC stand and I was maybe a little bit hasty with
what we talked about on the eBike chains so I'm
now with Adrian Blyler, Blyler? – Yes. – Alright, and you're the man behind a new eBike specific chain right? – Yes.
– So, Adrian talk us through
the manufacturing process that is involved here
with these two chains. – So what the main thing is, we've had nine, 10, and 11
speed chains for the past year eBike specific. So we have had eBike
specific chains before but it was mainly durability treatment so they're the pins and
rollers to make the chains last longer. But we realized with the stronger motors, there's more torsional stress
put through these motors and the system in general.
So we had to upgrade the pins
because there were a lot of chain failures like you
said that are just twisting and popping off. – Well, yeah, I mean hill
climbing, we're doing these crazy hill climbs and people
a lot of people who maybe don't now how to use
a eBike motor as well. – Exactly. – I can see it happening. – Well we noticed it with
novices and like veterans alike. Everybody was just, we
call it superman shifting. So they're going uphill
'cause it feels like you're on flat so you're shifting like this.
We've all been taught
not to shift like that but I mean eBikes are different. So what we had to do
was we upgraded the pins and it's like a completely
new riveting process that we call shield technology
and it's a spinning rivet that actually draws out the
rivet to make it 10% bigger and. – It actually looks
bigger than 10% bigger. – Well I mean it is definitely
more beefy but the key is the pin power to push out the pin. So our standard chains
are four hundred KGF and the new eBikes are
four hundred and 50.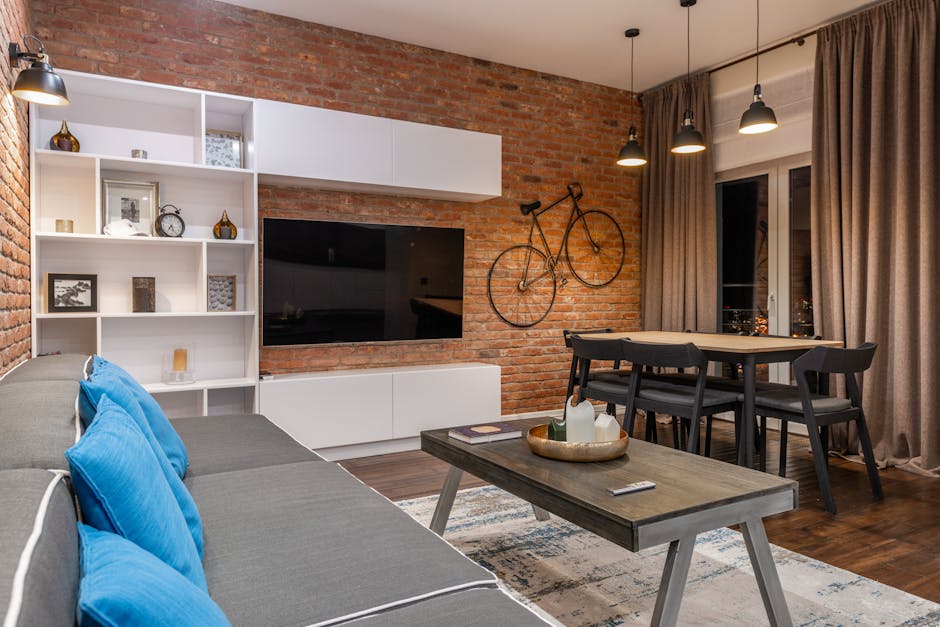 – I don't actually know what KGF is. – Kilograms of force
to push the chain out. So the new pins it takes that much more. And I mean 50 kilograms of
force is a huge, very big. – Is this gonna take a
different chain breaker? – No, it does not. You can still you a chain
breaker, you just gotta give it a little extra oomf. So I do the OEM side of the business and so all my customers,
Specialized, Trek, those guys. Specialized, for example,
they're using 100% of our eBike chains on single to 11 speed. So I mean just to have these
kinds of brands behind us already pushing this on
the OEM side is huge. – So are we gonna see these
chains on the new edition Levos then right? Well these aren't already on them? – No these will be on the
giant bikes for model year 20 and then for model year 21,
definitely we're gonna do a big push for the e12
because they are brand new. So this is, I just got this
chain about a week ago.
– Wow. So when are we gonna be
able to buy these chains and have spares in our tool kits? – That's a very good question. I mean Europe has a big
push for the eBike stuff so you'll be seeing them very soon there so that's why it's got the more
ghetto label on it for now. – Adrian, thanks so much and
sorry guys for not bringing you the full story yesterday
on our Sea Otter special. Why not get a chain ring at the same time? These are approved by Bosch. These are GEN3 Bosch chain
rings and there's a standard one and there's a three mil offset one. So where can we get these from actually? – [Adrian] Everywhere. – Everywhere, there you go. They're available everywhere. And maybe even a GEN4 Bosch
but we won't show you that. Now we get asked a lot about
what led crank to ride on a new mountain bike. Some people they like to have short cranks because they might have
lower ball brackets so they want to avoid pedal
strikes to the ground.
Praxis do a great, great
range of after market cranks. They're full carbon and they
come for Fazua, Specialized, Brose, Yamaha, and Bosh motors. What's really cool,
they've got some aluminum or should I say aluminum
broaching on the pedal end and also on the motor interface
down on the bottom there. So there you go. Check out Praxis cranks. To one six five, one seven
five and I think they might have some one 60 mil cranks
come in in the future.
The steel is a great material
to use on a mountain bike and if used correctly,
can give you less fatigue than say an overly stiff
carbon fiber or aluminum bike. Now this is a prototype, high
mountain at the Marin stand. It's got loads of nice
eyelets and lugs there for bolts on bags and racks
and this bag here can actually take an extra battery for those
big days out in the hills. It's got Marin's old handlebar on there.
It's got plus tires, 27.5,
a hundred and 30 mil travel fork up front, Shimano e8000 motor. Marin also do an aluminum mountain bike. This is a hard tail with a
hundred 40 mil fork up front. It's called a Nail Trial. Comes in a 34 99 dollars. It's great. Marin seems to have come a long
way since their first bikes from the 90's right? Deity components have actually
moved from Portland, Oregon to Boise in Idaho. You might recognize the
cob head stem there. It comes with stock on a Turbo Levo. There's loads of other cool products here. These new grips here are gonna be coming on the Livo next year. I like these bars over here. Look, let's check on this bar. I mean everyone likes to
color coordinate their eMountain bikes. I think that would go
particularly well on Turbo Livo I reckon. But look there's some other stuff here.
Some cool panels, I like
these black cats flat pedals. Those color ways. Cool stuff. Nice work, Deity. Alright, this is quiet
interesting combination here at the Bosch booth. We've got Claus Fleischer
who's the CEO of Bosch. Claus, what are you,
what's going on here then? – Yeah we have Troy Lee
over here at our booth and he's signing some helmets
and this is a prototype. This is a new color for the
season and I will wear this later at the race, the
eMountain bike race here. – You gonna win the race? (laughter) – Troy, I know you're a big eBike fan, have you been riding the bike lately? – 'Bout six days a week. (laughter) – I'm loving it.
Trying to do it before
I got to work everyday for a couple hours and yeah, it's a blast. Yeah, super fun. – Thanks, guys. Katie, Amose, tubeless tires
are a nightmare to fit. Looks like you got some kind
of system going on here. Tell us, talk us through it. – We do. We've got what you would call
a CO2 cartridge on steroids some people have referred to it as. So, rather than, you know,
a pump which we've got that you could quickly seat
it or an air compressor. – That doesn't look like
a very cheap pump there. – It's a lovely pump and it
does everything, but yeah. It runs about a hundred 60
dollars here in the U.S. So our thought was let's
make something that you can, any person can use, you know. If you've got a floor pump at
home and you can get it up to one 60 is the ideal then
you can use this product as kind of your own mini air compressor. – You get those tires off quickly? – Yeah, exactly, because you're
right it can take a while.
And also, you know, someone
said my wife hates when I see the tubeless tires because
the air compressors go off or you know it wakes up
the kids or whatever. So anybody then can do it themselves. – Go ahead, let's see you do it. – [Katie] Yeah, let's see. – [Host] Let's see you do it. Go Amose, go Amose! – I thought you said this was easy! (laughter) – Easy, easy. – Oh look, he's not even sweating. (laughter) – Here we go, here we go. – Now I finished the air
recharge to one hundred and 60 60 PSI with the tread
pump and we can use the and this holds to attach with
any of your tubeless tires. Like this. – Tubeless tire. – Tubeless tire. And then here you can see
there is a selector here which is tied with to the inflate mode. – [Host] Sorry about the
noise in the background.
– [Amose] Yeah, yeah, can you see it? – [Katie] It's like a dance
party while we're inflating. – [Amose] Okay, let's go! (air releasing) – [Amose] Boom! – [Host] Or not boom! (laughter) – So, in this inflate mode,
when you finish it then you can directly keep on pumping. – Fine tune. – Yeah.
– Yeah. – To do the fine tune. – Are these on the market at the moment? – So that the TubiBooster
is and now we're coming out with the TubiBooster X which
will be out on the market approximately next spring. – Yeah, yeah, yeah. – Yeah. – So check out Topeak. Thanks guys so much! – Thank you.
– Thank you so much. – It must be incredibly difficult
choosing your first ever eMountain bike. Do you go for something which
more sitty, commuter oriented but can still go on fire roads? Or do you go for something
full on downhill territory, two hundred millimeter
travel front and rear, and something you can take
anywhere in the world? But it doesn't just stop there. When you're going into the
shorter, mid travel bikes, this is a hundred and 60 mil
exterior all mountain six.
It's got Fox 36 forks. But then maybe you want a Rockshox fork and you go for a hundred
and 50 mil travel bike. This is F047LT. Then of course you've got a
hundred and 20 mil travel bikes which more for single track and fire roads and a hundred 80 mil travel exterior Nduro which is the kind of
bike to use on EMBN. Wow that was a hot old day
here at the Sea Otter Festival in Monterey. Great to see so many eBike
products on the market. If you wanna see more stuff,
check out what we did yesterday in day one. In the meantime, get involved
in the comments down below. Don't forget you can like,
share, and subscribe to EMBN..