main features:
Bluetooth,
Smartphone App 2 ride profiles for different motor settings We are Daniel and Patrick of FasterBikes in this video, we want to explain you in detail the functions of the "Eggrider" display. part 1:
the display The main screen shows the following values On the first line, you will find information about battery voltage on the left in volts and on the right in percent. If display and smartphone are connected by Bluetooth the connection symbol is shown in the middle Underneath you will find the selected riding profile.
Line 3 and 4 shows current speed and selected assist level. When the light is switched on, you can see the light symbol on the left site, estimated KM range is shown on the right. In case of a detected error an error code would appear (which starts with letter "E"). In the second last line you can set 3 different values: Amps, watts or wh/km (secondary unit) Below, on the left side you can choose between current time and total travel time – the right site shows distance. The Eggrider display has 4 integrated buttons Long press (around 3 seconds) and combinations definition Down:
activate headlight and dim the display Up:
activate walk assist mode, motor push bike while you walk beside Mode:
show trip data For the following 2 buttons, the display must be switched off before: Mode + Power:
reset to default factory settings Up + Power:
start Update Firmware mode part 2:
firmware update and activation First of all we recommend to install "Eggrider" and "NRF-connect" app on your smartphone. We use an Android smartphone – but these apps are also available for IOS. NRF-connect app is only needed for firmware updates.
First step – Download the latest eggrider firmware Open Eggrider App on your smartphone and go to Menu -> About -> Downloads section Select the latest firmware and download. Second step – Install firmware on eggrider display Switch off your display and press UP and POWER buttons for around 3 seconds. Activate Bluetooth on your smartphone now and start "NRF-connect app" afterwards. Swipe down on the screen if "Eggrider BL" device doesn´t appear. Touch "Connect" and "DFU" in the top right corner. Now you can choose the correct file type. Select "ZIP" in line 1 and navigate to the right folder where you saved the previous download.
After selecting the firmware file, the update process starts automatically. If the update process was successful, this message appears on your smartphone and the update process is finished. Afterwards we recommend to restart display, as well as Eggrider app for activation. As soon as you want to connect with your display, the message for activating will appear. Select "Activate now",
Shop Name "FasterBikes" at Order ID you can type in your order number or document number. You will find both information's in your order confirmation document, which you have received by email after the order. Fill in your email address in the last field. Select Activate and the process is finished. If you see this notification, the activation is completed successfully This process is required for every display-smartphone combination. If you are using an older App version than v2.4.12, you will get the activation code from Eggrider by email.
This email will look like this. Now you have to copy the code and paste after selecting "I have a code" button. part 3:
Smartphone-App The main menu can be found on top left corner and the dashboard page on the right. The dashboard page shows real-time information about your riding – same as your eggrider display screen. And you can change some of the parameters as well.
Touch this symbol if you want to go back to main page. Eggrider main menu: Search page:
shows list of Eggrider displays in range Rides page:
shows recorded rides Changes at "Display Settings, App settings and About" are done/saved on display or app, while "Bafang …" settings are saved on motor controller. These settings will also be available if you use a different display. We will cover these settings in a separate video. Rides:
Here you find your recorded rides. The 3 symbols on the top right mean – from left to right: Get the statistics A summary of different data is shown, summarized over all rides Delete rides: If you touch this symbol, a warning will appear if you really want to delete trips with distance lower than 0.1 km.
Return to dashboard by tapping the icon in the upper right corner By choosing a ride, an overview with different values appear, for example moving time, total time, average speed, maximum speed, etc. The large number in the middle represents the average efficiency in Wh/km. Next to the dashboard symbol on the top bar, the icon can be used to delete both data points (real-time-info) below. But it keeps the summary stats. At the bottom you find the Distance and Time Graph In the legends you can see the meaning of the colored lines Display settings: Basically, we recommend the following steps on each setting page: Always use the READ button first, then change the required parameters and finally confirm with WRITE This ensures that only the changed values are reset – and the other parameters are kept. In the first line the required speed unit can be selected.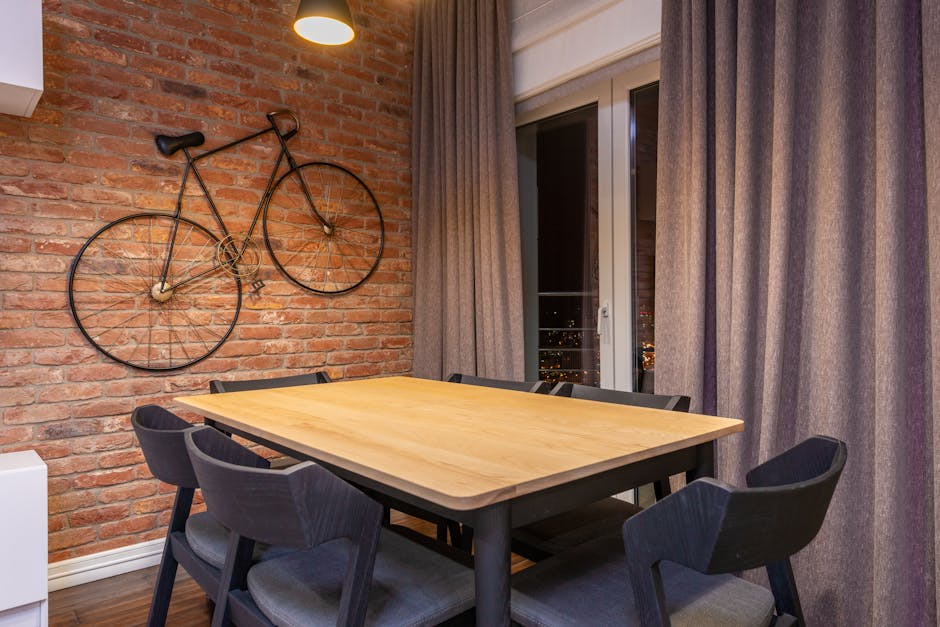 In the secondary unit below you can choose between Power, Amp or Wh/km – depends on what you want to see on the display main screen. In the protocol-line we recommend to choose BAFANG, if you use a Bafang motor. Reset trip: manually on dashboard or at system start-up. In field Immobilizer, you can lock the settings of level 0: Display will always start locked in assist level 0. You have to connect with your smartphone to unlock and change the assist level. Road restrict – option to inhibit changing profiles from the M-Button on the display "On- or Offroad" only can be changed on the smartphone But not on the display If set to YES, the lock symbol appears on the display. Below this, you can choose between Yes or No, whether the display should always start with road profile or not. Power off: Display switch off in case of inactivity: you can choose between never, after 5 minutes, 2 hours or 10 hours; Mode labels: Choose the profile name: Road/Offroad or Eco/Sport Assist level: How many assist levels you want to use on the display or smartphone? 3, 5 or 9 In the next line you can select whether the headlight should be switched on or not Mode button press function: There are 2 options available: Short press change the profile (On/Offroad) and a long press shows the driving statistics on the display screen – or the other way round.
Bafang switch mode controls behaviour for bafang controllers with 2 options: "Only live data" – by changing profile (On/Offroad), only maximum speed will be changed – and no controller data. By choosing "Live data and settings" also the controller data (Bafang Basic, Pedal and Throttle) will be changed in addition to the maximum speed. If you can´t switch the profile (On/Offroad) on the top right of your controller settings (grey button), you may have to change from "Only live data" to "Live data and settings". With the max speed options, you can determine the speed limits for the profiles "Road" and "Offroad".
Below you find some predefined wheel types at "Wheel size", which will also fill the value below. We recommend to type in the exact wheel circumference in millimeters. Below "Battery Settings" you can find 3 different battery profiles. This makes sense, if you use more than one battery together with this display. The first line represents the used battery profile. Select your battery voltage – e.g. 52V for 14S batteries, 48V for 13S batteries etc. Voltage 0% is about 43V, 100% is 58.8V for 14S batteries; you can easily calculate the capacity (Ah): Ah of battery cell type – in our case Samsung 35E = 3.4 Ah multiplied with number of parallel cells.
This means by using a 14S 5P battery: 3.4 Ah x 5P = 17 Ah. Under Advanced you can define in detail the voltage of the battery If the display does not show 100% when the battery is full charged, or if you think that the shown values are not correct, you can adjust the settings of the battery voltage under ADVANCED There are 2 possibilities for calibrating: Battery voltage: With full charged battery select the correct battery voltage (52V for 14S batteries) and press CALIBRATE You are more accurate if you have a multimeter at hand, insert the battery voltage read with your multimeter under Full Voltage and then press CALIBRATE.
With "Reset battery stats" you can reset the settings of the 3 different battery profiles. With "Battery charging" it's possible to set an alert on your smartphone, when the battery reaches a specific voltage while charging. Enable "Monitor charging while locked" option and enter your desired voltage alert value below. Settings below "Current Calibration" are only necessary if you are sure that your controller provides the current with an offset. For doing this, you should know both: the right value for current and provided controller value. Then you can set the correct multiplicator to reach the right value. For example: If the Eggrider display shows 10A, but you are sure the value should be 20A, then enter value 2. General adjustments are set in the profile "App settings". Line 1 shows "Startup connection". Here you can choose whether your smartphone and display should try to connect automatic when you start the app, or not.
Below you can select if display and smartphone reconnect in the background – if connection is lost. If so, how long should the recovery be tried: 30 seconds, 1 minute etc. Collect GPS data: GPS data on/off? Below "Show graph lines" you can choose which data you want to see as graph lines. You can find them in the RIDES profile: "Distance Graph" and "Time Graph" the selected data are also shown in the legend. In the last line you can set the threshold value for the altitude accuracy.
In main menu page "About" you will find information about the current app version and display firmware version. If you press the button "Documentation wiki" you will find the manufacturer manual with necessary information and more details. Especially the "Eggrider user manual" link is recommended. Back to the smartphone app: "Downloads section" will show the available firmware downloads.
By pressing "Issues Section" you'll find different problem solutions. As mentioned before, controller settings can be changed in these pages. The controller parameters can be adjusted easy by using smartphone without the need of a programming cable. Finally, we would like to point out, that different controller settings can be saved for each profile (on/offroad). We hope, our video was helpful and gives an overview of different eggrider display settings. If you have any questions or need more informations, please do not hesitate to contact us. Stay safe and ride faster!.