Can't I zoom during recording? Yes it is possible! So, Hello! Hi, in this video we are going on a Swiss Electric Mountain Bike Tour here around the town of St Moritz in Graubünden. For the first time in our lives, we try such electric bikes, they work with a 1-200 Watt motor down here at the drive and when it senses that we are applying pressure or torque to the pedal, the motor helps with this, so the quite difficult and mountainous roads become easier. These great bikes have been manufactured by a Swiss company called Flyer. Since 1990, they are pioneers in the development of electric bikes and producing 400 bikes a day. Their company can also be found in the Netherlands, Switzerland and Austria.
The drive is supported by a Bosch performance Line CX drive unit which is capable of delivering 85-90 Nm of torque. The battery is removable and can even be replaced on the go. It can store up to 600 Wh of electric capacity and you can charge the bike directly from the bottom of the frame without dismounting the battery. We got an M and an L size model because we are not the same height but in both machines the wheels are 27.5 inches. Shifting is done by a 12-speed Shimano transmission that can be easily adjusted with switches on the steering wheel. The assistance can be adjusted in Echo Tour E-Mountainbike and Turbo gears. You can't race them as you would expect since 25 km/h is… Damn! So the engine is internally limited to 25 km/h.
It should be mentioned that circa 23 kg weight is the whole bike of which 3 kg is the battery and when it is in Turbo mode, no matter how steep the ascent is, it's surprising when someone tries it out at first. It's a pity that it started to rain, of course it is happening when we are making a video… But the bike is really cool anyway! Well, here we are at the Morteratsch Glacier at the end of today's tour, but we'll go a little further to see the glacier, but I think it's time to sum it up, because the impression is very mixed but mostly positive, why I think I'd buy it anyway.
. Very good, for me it's an instant get, specifically this type. Or not exactly this type but this style, because I really miss the regenerative brake for example. I don't know if it exists on the market, we have to check this, but it would be great if you could recharge it during braking, for example if you come down the hill, you will actually generate extra kilometers.. -Yes, because the range is not so big so you have to pay attention, you have to save buttery life anyway. -We did about 15-20 km so far, we have a 15kg of difference in weight and I still have 4 of the 5 battery units, how much do you have? -I have 3, but I think I'm slowly going to have 2 of them. -Otherwise we can't complain, obviously we didn't use the highest gear all the time so …
-We shifted the gear compared to the terrain. -In terms of shifting, I haven't always been able to find where to shift it, so it definitely requires practice. I don't know what you've experienced about this? or how did you feel? -It took me half an hour to get used to the downhill, uphill slope, how to switch the bike gear separately, the assist mode separately, it's worth to shift both at the same time and contrary in my opinion. It's important that the engine can't help much if the transmission is too small and basically difficult to ride the bike, so you have to practice for sure.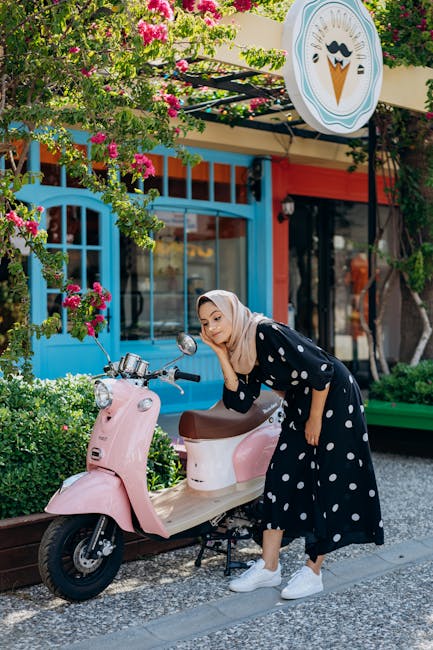 -I felt a like the support is determined from the torque that you apply. So if, there is a very steep section and you can barely ride then the motor won't help much either, but if you shift in a very small gear and start pedaling like crazy, you may not move but the bike will help you to keep moving well. I think you can get into it in about half an hour. – It takes about half an hour to get used to it. The saddle … The saddle is something awful so I hope it won't cause hemorrhoids. I don't know what is it made of but seem so normal at first glance, it's not rough at all, but after half an hour just wants to get off, I don't know, but I think another layer of silicone would help so much. Although you can probably ask for it as an extra feature. The shift I think is very simple, there are two shifters though and it is very easy to use. The gears … Well I didn't use Eco at all -I used it, it means the slightest help. -How many gears are there? We have the Eco, Tour, the E-MountainBike and the Turbo.
I only used E-MTB and Turbo. -I started with the Eco, especially on the flat terrain and downhill but now I am in Tour gear due to the fatigue, if I have to go upwards then I switch to E-MTB. -But the recharge is …. it occured that we came 40 km/h down the valley and that was exactly the energy that was thrown out … … that was just thrown out. I'd still be interested in charging … …the helmet fell… I'd still be interested in charging, we don't know much about it and we probably won't, but considering that it has a 600 Wh battery in it, I think the standard network charging time could be relatively short … so it shouldn't be a problem Let's look at the glacier and then if we find out something new in the meantime we'll tell you. This is what we didn't expect today! it's going to be good … it's not heavy anyway.
-Where is the road? -There is not road. It ends here … -Is this the end? -Yes! Actually, this glacier was not this short 2 years ago in my opinion. I have a video about it, I'll put the info button somewhere here. -You always forget it… -What? The info button? -Merci -Did you leave an ID card or something? -No, nothing. -Did you get a lock? -No. -Okay -Thanks! -Thank you very much and have a nice evening! -You too, hello! -Well it was a cool day! No? -And exhausting. Our butts hurt like hell thanks to that saddle…the saddle aahhh …. Someone please replace it… But we will do it again, I think. There are three battery units left in mine and I was driving madly on the way back in Turbo mode.
Did you have two units left? -Yes! -You don't have to save the battery as much as we thought at first. -We rode over 30km and I think we could have ride 15km more, so it's really good! Now let's look at something to eat because we're very hungry, I ate two pastries, Attila maybe four … so food then Go Home..