Thanks for tuning in this is The Sweet Cyclists, today we're going to be looking at the Lazer Urbanize MIPS cycling helmet. Here we have Lazer's latest helmet, this is their Urbanize MIPS helmet and this is designed to be an E-bike or commuter helmet. What's really cool about this it has the certification for higher speeds that are typically associated with e-bikes and it also has a lot of additional cool features that I like.
Box wise super simple, high contrast colors and the Lazer logo printed on here nicely. They come in a small, medium, and large sizes. This is a medium sized and I'll go ahead and take out a box. While I do that we'll go over the specs, the retail price on this is $150 and for that price you get a lot of features. This is a MIPS helmet so you get the additional security if you have an impact and you also get a magnetic lens which is a really cool feature. It's a panoramic magnetic lens that actually just pops on the front. You get their full winter kit which is also really cool so if you're in a colder climate or ommute early mornings or late nights you get these little ear covers that protect your ears from the weather. You also get a additional little wind blocker here that covers one of the vents. It also has an integrated rear tail light as well that's USB rechargeable and you can also pop this out and use that spot as a locking position so another cool feature.
You get a magnetic strap here as well to easily put it and take it off. Here are the contents of what you get in the box, you get the helmet with the integrated tail light. You get a micro USB charging cable to charge a tail light. You get the magnetic clear panoramic lens for the front of the helmet. You get the winter kid which includes two ear covers as well as a little foam vent blocker as well as these velcro stickers to attach the ear covers. Now let's take a look at the weight of this helmet, being a commuter helmet that's not going superlight. This is the medium size and on my scale with the tail light installed it comes out to 418 grams. The magnetic panoramic lens comes in at 58 grams by itself and then the winter kit which includes the two ear covers and the little foam vent blocker that comes in at 32 grams. Now let's go over the fit and finish of the Lazer Urbanize MIPS helmet.
I think its a really cool helmet especially with the MIPS technology on the inside. You have the safety of a more advanced helmet with a lot of commuter benefits. Starting from the outside this is a matte black color, the finish feels pretty nice you can see it extends all the way down with these plastic coverings so you don't see the exposed foam underneath.
On the inside you have that really big MIPS liner and it's interesting to see it here without the vents cutouts it looks like a large single piece. This will actually rotate and absorb some of that rotational inertia if you have an accident. The brackets here look pretty cool so it's a magnetic buckle similar to like the Bontrager Specter that we reviewed here. You see simply get it close and they'll slide in now I found that removing these is a little bit awkward if you're typically with a buckle you press down pull with this on motion is actually flipped you actually have to pull away from each other. It looks like it has a leather strap but it feels like fake leather but it has this cool leather style texture to it. On the side strap you also have what looks like metal strap holders, but are likely just plastic.
The straps themself are fairly soft and easy to use though you also have all the adjustability you need. The retention system here is a dual direction dial that allows for micro adjustments. You can also pull this down or up at this location here I depend on your head. So enough adjustment to really dial in the fit. You also have really nice plush pads on the inside, these are much nice.
On cheaper helmets they're typically really soft and don't do much but here they're quite soft and it wraps around your forehead all the way up and around. The other cool thing about this is the magnetic lens. I think it is a little bit controversial, you look like you're a race car driver with this on. You can also store it in disabled position so if you don't need it the. They also have the magnets on the back side so this is really cool so you can store it in this upward position. Now this is not quite as effective as say a normal sunglasses since it's a little bit further away from your head but it will deflect a lot of the flow from your face so especially being in colder climates or simply don't want to wear sunglasses everywhere it's a really cool option and because it's magnetic super easy to take on take off and when you don't need it just pop it off on top it's a really nice feature. The other really nice thing about this is that integrated rear taillight.
To turn this on you simply click on the middle to activate, it has a really nice uniform glow to it and three different modes. You have a steady mode, a flash mode as well as a breath mode that fades in and out. The other cool thing about this is you can actually remove it. If you pull the fit system out, this was actually pops off so you apply pressure on the back so you can see this comes off. It has a USB charging port here and then with this off you actually have a nice large hole here, they advertise this as a locking hole so you can actually put your lock through this hole and then lock this to your bike so pretty nice feature.
I think this locking hole is a little bit smaller than I expected though, you can definitely leave the tail light in and simply use one of the other vent holes as an alternative but really nice feature and it also means you can really take the tail light with you or not run it if you don't need it. To put it back on you simply put the top in first push down and it stays in place. The other thing is the winter kit on this is really cool. It's quite plush looks like leather but likely fake leather. The inside has the fake fur, they're really soft and you have these nice cutouts here so you can actually see it's transparent a really nice feature. You can still hear, instead of wearing like a beanie or something that will prevent or reduce your hearing, this actually lets you still hear but stay warm.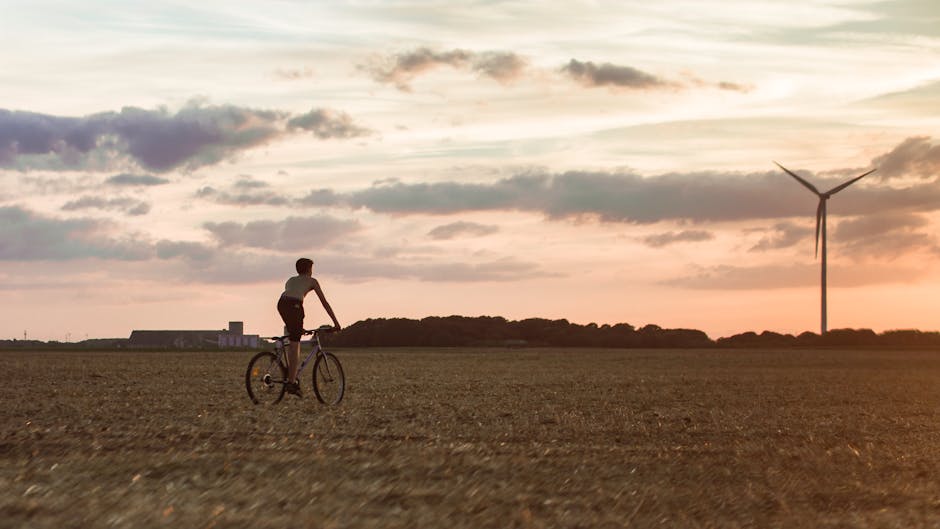 To install these they provide Velcro stickers you simply slide this in underneath the fit system and then using the Velcro stickers you just position this to hold them in place. Then you can see once they're installed they'll sit flush inside here and keep you warm. It also has this little strap here and what that's for is you simply run the straps there for extra holding that keeps it nice and tight against your head, so a really nice feature. Also this is a really cool additional foam piece they include with the winter kit, it's a little bit confusing when you first see this. What it's designed to do is actually block out this front vent so you simply place it on the inside it'll sit flush and you can see it actually blocks out that front vent to keep you extra warm on colder days or winter riding.
Here's a little walk around of the helmet in an urban setting, as you can see the styling on the helmets pretty cool especially with that integrated lens it gives it a really sleek design. It has really sharp corner so that really stands out, I do wish they had more colors in black. The tail light itself is cool but it's not very bright, so it's not visible in the daytime. I definitely recommend still running a secondary tail light. In terms of the optics of the panoramic lens we're actually surprised, they're quite clear. They don't lean offer any transition lenses or darker versions but the clear lens, as long as you keep it clean, has really nice optics. There's a bit of distortion near the top so you do have to keep your eyes a level or pointing downward but overall I think it's a very cool urban helmet that gives you a nice sleek look with a lot of cool features. Now let's do a comparison between the Lazer Urbanize helmet and some other helmets on the market. What I've laid out here is the Lazer Chameleon helmet, this is their do it all style helmet that can be used for road biking, commuting or even mountain biking.
We have our Urbanize helmet here and then we have the Coros SafeSound helmet. This is a commuter helmet that has a lot of cool features like phone integration as well as a crash sensor. First let's start out with the more traditional Road helmet. Now you might be confused why are there so many different categories when it comes to helmets. I think the big difference is when you're a commuter you're typically not riding for quite as long as a road biker, so you don't need all the vents. With a road biking helmet ventilation is really important to be cool when you're doing long climbs or multi-hour rides. When you're commuting you're typically starting off quite cold and your rides don't really extend that long especially colder days. So the big difference is the lack of vents, you have less vents and then the form factor as well.
Typically the commuter helmet you see how the back extends quite a bit further down versus a traditional road bike helmet. It's pretty interesting, I think the I actually use this Cameleon helmet daily I really like the helmet. It's a little bit lighter for road biking and the venting neck definitely works well. Comparing the commuter helmet to the commuter helmet is a pretty interesting comparison. This is the Coros SafeSound helmet that we've actually already reviewed here, you can see form factor wise quite similar. Most of these commuter style helmets will have this form factor. You have a sharp ear cutout and then a larger back portion that extends further downward.
Again minimal venting with both of these helmets, these are smaller but a little more abundant. They both have an integrated tail light now what's cool about this the Coros is $50 more but it actually has cellphone integration so there's a built-in mic on this. I'll let you take calls listen to music with these built-in speakers on the side. It has a similar ratcheting fit system however it's not MIPS enabled. So that's really nice at $150 to have all these features including this little magnetic panoramic lens it's quite cool to see from Lazer. Now let's go over the pros and cons for the Lazer Urbanize helmet, I really like the fact that it comes with MIPS integration.
It's definitely a nice safety feature to have that reduces the chance of injury. I also really like the included winter kit for cold weather, it's really nice that includes so many parts with the ear covers and the vent cover. So you're definitely going to stay warm in colder weather. Also the panoramic magnetic lens is a nice feature it's easily detachable and can also be in that flipped in the storage mode so definitely something nice to have when riding colder weather or if you just don't want to wear sunglasses all the time. Some of the cons with the helmet are the strap, it is a little bit stiff. I found when I was riding them I really felt them against my head, I think a little bit softer material might help.
Also the tail light lacks a battery status indicator, although it does have really high runtime you're not gonna know when it dies so something you just have to be aware of and keep charging it at least once a week or depending how much you ride it. Also Lazer doesn't include a storage back for the lens or helmet it would have been nice to have some cloth bag for the lens itself so when you're not using it it doesn't get scratched up. Taking everything into account I'd give the Urbanize helmet a 9.1 out of 10. I think they packed a lot of features into this helmet that makes it a great option whether you're commuting or have an e-bike. Between the panoramic lens the tail light the magnetics drafts I think there's a lot going on here for a pretty good price.
Thanks for watching this review, if you like the content don't forget to like and subscribe. You can see more content from us on our website at thesweetcyclists.com as well as follow us on Instagram at @TheSweetCyclists. This is The Sweet Cyclists reminding you to enjoy the ride! [Music].