– Well, the sun is very much out here at the Roc d'Azur festival
in the South of France. We've got some brand new E-mountain bikes launched this week. Got a ton of tech, so let's
dive in and have a look. (rhythmic house music) Now one of the biggest stories
from here at the Roc d'Azur festival is the launch of
GT's all new E-Force bike. Now of course GT did already
have an E-bike, the eVerb. But this is a totally different beast. And it focuses on the very successful LTS suspension platform which,
well, I guess has been around for quite a long time
but it's successfully been used by the likes of Martin Maes at Enduro World Series. And also he's won a World Cup downhill on that suspension platform. Right, let's have a look at
some of the geometry numbers on this GT E-Force. First of all the sizing. Now it goes from size small
up to size extra-large. And reach is a really
important indicator of sizing and the numbers on this
bike are 425 millimeters in size small.
Up to 500 millimeters in size extra-large. Which means there's a size
there for most riders. The numbers, 65 degree head tube angle, 76 degrees seat tube angle. A 349 millimeter bottom bracket and a 455 millimeter chainstay. Now these are the kind of numbers
that a lot of contemporary E-bike's seem to be zoning in on. That balance between the front and rear. Obviously very, very important
on an E-mountain bike. Now as I mentioned earlier
there are actually two versions of the E-Force. There's the Amp, which is this bike here, and also the Current, which
comes in at 3600 pounds versus the 4200 pounds of the Amp here.
Now the most important
difference of the two bikes is actually the motor. Now this bike comes with
a Shimano E8000 motor, whereas the current comes
with an E7000 motor. Now there actually have been,
I've ridden that motor here in Roc d'Azur festival a year ago and I did some super
technical climbs on it. Obviously the difference,
there's a difference there in the torque. The E7000 comes with 60
Newton meters of torque, whereas the E8000 is 70
Newton meters of torque. One thing I didn't talk about
actually, was the travel. The bike is 150mm travel front and rear. An important, an interesting component mix in the bike actually, you've
got a Sram Eagle SX gearing on the back, which is 11-52.
Matched with a Shimano crank
which is 165 millimeters and a 34 tooth chainring. Wheels are WTB, as I said
these are 29 inch wheels. Maxxis DHF tire up front and
then Minion DHR on the rear. It's GT's own seat post on there. And what I really liked about the bike is the super short stem on it. I think it's actually a 35 millimeter stem with an 800 millimeter bar. Shimano brakes, 200 mil rotors. There are three other things
which I forgot to mention about the GT E-Force. First of all is the suspension
up-front is a RockShox E-bike specific 35 fork, 150mm travel. On the rear is a RockShox
Deluxe Select damper. And the third thing is
the fact that actually Enduro World Series legend Martin Maes has been using this as a training tool in between his Enduro and
his downhill exploits. You might have seen Hans
Rey riding this bike around the pits in Roc d'Azur. So yes, great. GT a little late to the party with E-bikes but I think they made up for it. Now Bergamont is from St Pauli
which is a suburb of Hamburg.
It's actually part of the Scott group now. This is the 130mm Travel E-Contrail. This is the Expert version. It comes in four sizes. Its got the new Bosch motor there with a 625 watt battery. It does come with a 500
watt battery as well. But this bike retails for 4,799 euros. As I said, 130mm travel, front and rear. Twenty-nine inch wheels,
Syncros Duncan seatpost, the all new Ergon seat on this bike, and I think it's a really
nice looking package. Now Bergamont also do a 160mm version of that bike, it's the E-Trailster.
That too, comes in 29 inch
wheels, really nice green color. But, I'm sure everyone will be interested in this little kids bike
here, which they've got. How cute is that? Boom. The new Bulls Sonic range has
grabbed a lot of attention here at Roc d'Azur Festival.
This is the Sonic AM behind me. There's this
one, the Sonic Enduro which has really grabbed
my attention, mostly. A hundred-eighty mil
travel front and rear, it's got a 64 degree head angle, 440 center millimeter chainstay. Comes in two sizes,
either medium or large. Now, for those of you who are interested, the medium weighs in at
450 millimeter reach, and the large comes in
at 480 millimeter reach.
So, quite a big size, there. Some neat touches, it's
got a Bosch system on it. The new, 4th Gen Bosch motor and it comes with three different battery options. You can either have a 400
watt battery, 500 watt-er, or 625 watt battery in this bike. Twenty-seven point five wheel
in the back, 29 in the front. Really neat bar and stem, this
is Bulls' own bar and stem on this bike. It includes
integrated light holder there. Eightpins seat dropper, new Ergon seat.
Yeah, it's quite the looker. Do you know what? It's always
interesting what you see here in Roc d'Azur festival. I
mean look at this dude here. Excuse me, what's that there? – I don't know, I just
find that on the floor. I don't know what it is. – This looks like 2019 UCI
World Downhill Champion. I think you'll find that's
Loic Bruni's, right? – Yes, this is the one from
LOLO. Good I need to go, I need to give him back. – Van Sacamani from Fox, always joking. Moustache Bikes from
northern France have made really good use of their
space in the festival. Don't know if this is a
hangar, is this a hay barn? I don't know, but the bikes
look really good hanging up there. They've also got,
they've got clean bikes, they've even got dirty bikes,
which is close to my heart.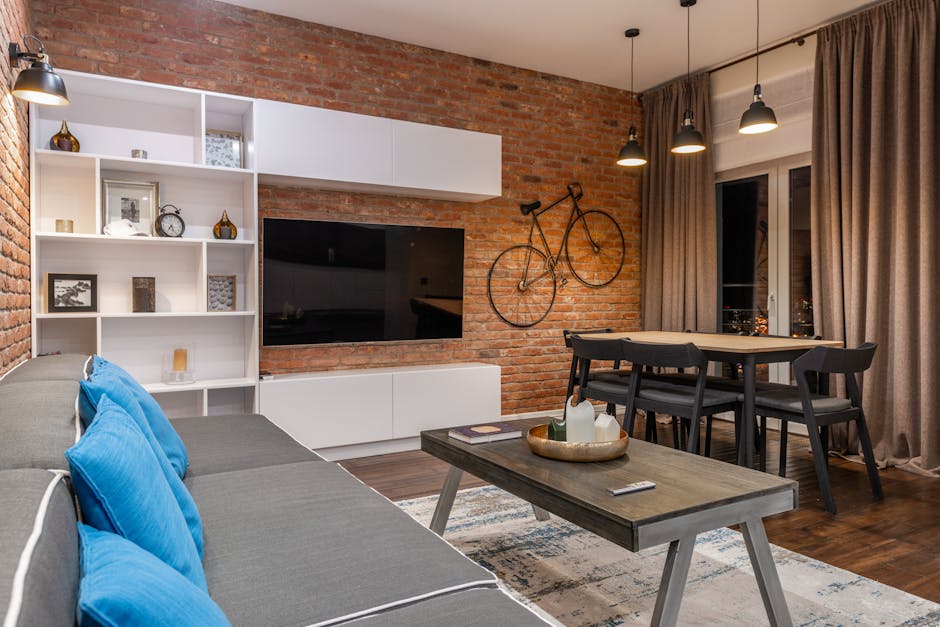 This is the bike of
champion Jerome Gilloux. Looks like he's been in a
very interesting, muddy race. This is another Jerome
Gilloux bike. And, of course, is this super white edition of one of the most successful cross-country
racers ever, Julien Absalon. Obviously there's test sessions going on, if you look down here. Just coming up to the Santa
Cruz stand, still no E-bike. The wait continues. Now Koo do a huge range
of mountain bike glasses, but here at Roc d'Azur they've
actually launched their all new goggle, the Edge goggle. Now, as you can see there's
a range of filters here. This goggle filters less
light, and this goggle filters more light. This is a blue
filter, red filter, pink filter, and obviously no filter at all. Lots of really cool features on this. It's a detachable lens,
it's a cylindrical design.
Obviously it's anti-fog. And again, Zeiss lenses. But the clarity in these
is absolutely pin sharp. Wow, E-bike specific Vibram
toes? Come on, get out of here. Now you might have seen
recently that I've been trying to clip pedal, so I'm a
little bit clip-curious at the minute. I've seen these
Mavic XA Thermos weighing in at 460 grams. The cool
thing about this is that you actually got your, hold on a second. You've actually got your summer shoe, which fits inside there, so
coming up to the winter months in the U.K. and Wales, I think
those might be on the agenda. Moving over here to what I
think could potentially be, excuse me, could potentially be the world's first
mountain bike mannequin. He probably needs to
grow some hair and get in the sun a little bit more, but yeah, I think it's a pretty good look.
Mavic's own E-bike specific wheels here. Let's move over here a second. They do a 32 to 35 millimeter version here which has got a steel,
it's a totally E-bike specific wheel with a steel freehub on it. And I have here Michele
from Mavic who can tell me a little bit about, Michele
can you tell me a little bit about the all new freehub, right? – The new the all new
freehub is way stronger in terms of reliability. We have been, refined the whole system by simplifying it and making it fully compatible
with any kind of standard. – No tools required here? – No tools. You can dismount
easily without tools, change your freehub or
cassette and maintain it with a bit of grease, super light grease. There's only one spring so
very little number of pieces in movement so no play or
bearing because there's also self-adjustment
bearing system on this side with a wavy washer and a circuit so that way you have
nothing moving at all.
– Now this is not just
E-bike specific as well. This is mountain bike one here, but there's an E-bike one,
exactly the same thing, right? – Yeah, exactly the same thing, but we have introduced a
bigger axle than before, 17 millimeter. – See look here, Michele, 40% bigger balls than leading competitor (laughs). There always comes a point in a bike show where you need a bit of
a pick me up, so Andre is making us a double shot Americano. I'm sure Josh will be
tucking into the biscuits. Mavic's-done coffee, thanks guys. I've just been checking
out Asterion wheels, they're actually a E-bike
specific wheel building company.
But it's this brand, Aivee
their sister company, which have these E-bike specific hubs. I'm with Nicolas, who is, Nicolai, sorry, who's one of the owners of this company. Nicolai, can you talk us
through this hub here. It looks pretty heavy-duty,
looks like you've got a stainless steel freehub on there. – Yes, it's a stainless
steel freehub, we wanted to make the freehub very, very thin, so it's still very
heavy-duty, but thin enough to put a big bearing inside. Big bearings, big axle,
make it very reliable. Very stiff, very strong
for E-bike application. You have 60 engagement, so
it's easy to use the big wheels like 29'ers on it, and
it's still really light because the rear hub is only 300 grams.
So, it's light enough. – So yeah, check out Aivee
hubs, E-bike specific hubs. Look pretty cool. Well, what a day great day,
walking around in the sun, checking out E-bikes and tech. Lots of cool things here at Roc d'Azur. I think the Aivee wheels,
those hand built hubs in France, were quite interesting. Afraid we've got to leave you
now. Josh, I know you want to see Loic Bruni do his signing, but time to go back and edit this video.
If you want to see more
E-bike tech check out the vieo we did from Eurobike which
is just down by here..