Hello and welcome to Kalkhoff! Product Manager Christian and I'll be introducing you to the E-Bike Image 3 today. Yes, of course, this is quite sporty, this City-E-Bike. What are the sporting characteristics? So, on the one hand we have a sporty slim frame that fully integrates the battery. We have a Bosch Performance Line motor. Then a 5-speed hub designed specifically for e-systems and then a belt drive from Gates.
And what about the comfort of the Image 3? Yes, that's where we have a big display that we can read well, the Intuvia display. Then a comfortably curved handlebar, Ergo grips and of course an adjustable stem. Then a comfortable saddle combined with a spring saddle support. And, of course, a suspension fork so that I can ride smoothly over cobblestones. I also see that you've integrated a frame lock? Yes exactly, so the frame lock is basically the same. That means I've got one key for the frame lock and also for the battery. So, I don't have to carry two keys with me. And if I want, then I can insert a plug-in chain and then, for example, secure myself again to a lamppost. And what can be said about safety? It's very important that we have good brakes, so these are Shimano disc brakes.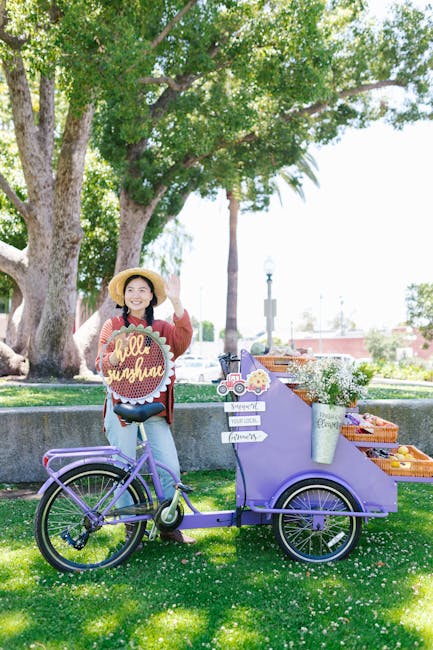 And an LED-based lighting system.
That means I have incredibly good light, which lasts for absolutely ages.
In the city, of course, it's always important to be able to take a lot of things with you.
How did you solve that? Yes, with the luggage rack, we've got two fastening systems. On the one hand a spring flap and on the other hand a lower bag rail, where I basically hang my bags.
Especially with a lot of weight, this makes for excellent handling. Now you have different equipment variants, also with different frame shapes. Which ones are they exactly?
So, on the one hand we have the Excite. This is the model with belt drive and then
we have the Advance, which has almost the same equipment, but instead of the belt drive we have a chain drive. The whole thing is then available as a men's and also as a Wave variant. What's your personal highlight in the Image 3? With the Wave clearly the wide entry, which of course offers me an enormous amount of comfort.
Yes, thank you Christian for the great presentation! I hope you liked it too and would like to take a look at our other product videos. We also have a lot of other great Kalkhoff e-bikes in our range. Bye, see you soon..