Welcome to Lupine, I'm Nina and today I'm going to show you how to mount one of our e-bike lights on a Giant of the latest generation. Before working on the e-bike, we remove the battery. To do this, we remove the protective cover, unlock the battery with the appropriate stardrive key and then remove it. With Giant, the connections for the front headlight are not located in the engine as usual, but under the control unit. To remove the control unit, fold the upper part back and loosen the screw with the appropriate hex key and remove it together with the metal plate.
Next, we push the control unit forward and pull it out. Now you have free access to the wiring harness. To make the connection easier, we pull the two plugs past the battery lock in the direction of the bottom tube. If you look closely at the plugs, you will see that one is red and the other is white. Theoretically, you can use both for the lamp. However, they differ in voltage. The white one has 12 volts and the red one 36 volts. To use the maximum power of the new SL X with 3600 lumens, we have to use the red plug. Now we remove one of the cable shaft covers. Next, we file the cover open a little and make room for another cable. Before connecting the lamp, we attach it to the handlebar. To do this, we remove the lower side of the handlebar clamp.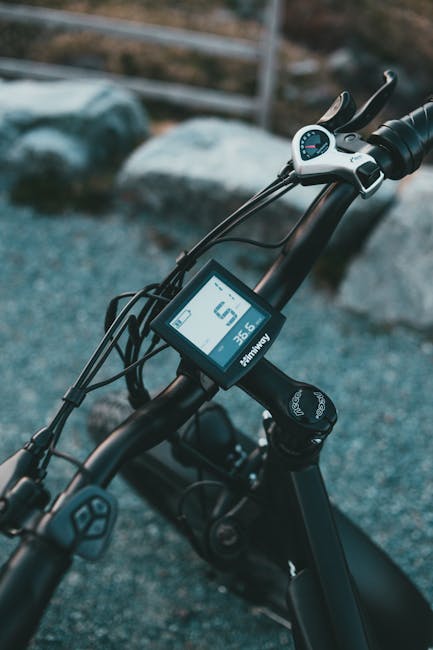 Then take the bolt and fit it with an O-ring, insert it into the opening in the holder and pull on the second oring on the other side. Now we carefully screw the holder onto the lamp by hand. As soon as the thread engages, we tighten the screw with the hex key. Now we position the lamp in the center of the stem and attach the lower side of the handlebar clamp. Make sure that the grooves are flush with each other. Now we mount the remote control on the handlebar so that the symbols point to the left from the driver's position. Make sure that no gap is left here. Now we thread the light cable through the cable inlet towards the bottom tube. It is important that the cable runs above the interlock. Otherwise, the battery may no longer engage properly. Now we connect the lamp to the light cable.
To test the lamp, we put the battery back in. Now we test whether everything has worked: If everything works so far, we reassemble the bike. If you have connected the lamp to the 36V output, you must make sure to switch off the lamp separately via the remote control on the handlebars after parking the e-bike. Feel free to post questions in the comments, and we'll see you next time..