Hey today I want to show you my top 20+
updates I've made to my Fiido D4S Scooter E-Bike
this year Links to everything I've bought in the
description! and I will create chapters
then you can quickly jump to what you are interested in.
Why do I say Scooter E-Bike? Because Chinese e-bikes are very similar
to scooters they also have a throttle
everything everything I show here should work more or less
with all e-scooters and e-bikes! my girlfriend has a scooter e.g.
because an e-bike is too heavy for her What kind of scooter or bike do you have? please post in the comments! Please also visit my blog
because I can't explain everything here in such detail
the bike is now an absolute dream but I've also done a lot of nonsense
and I want to be honest and also show it so please don't forget to leave a like and
subscribe if you like it I like
it but let's go! the bell was my first
upgrade because not everyone responds to the horn and the scooter bell was the first
thing to break i tried other models but only
this one fit because this lever is straight
there is no plastic so it shouldn't break so easily
because i used the throttle
a lot i strained my wrist so i wanted to try a thumb lever like this the throttle boss
now i can switch between wrist and thumb which is nice of course
if i turn around a lot i get a stiff neck,
e.g.
When i want to check if my girlfriend is still behind me
thats why i bought this cheap mirror from decathlon
you can mount it on both sides and also upside down
i like upside down because i have more space for my hands
but be be careful that you don't fall over the wheel, then the mirror is broken
there is a similar mirror from M-Wave, I'll leave it below inken
there is also version that is mounted on top, but I don't have enough space
anyway my girlfriend likes to use it as a make-up mirror while cycling 🙂
the problem with the included handles is
that they start to rotate, that's why I bought ergonomic ones
they have screws they are copies of the Ergon
grips you have to buy long on the left and short on the right if you have a gas grip the
only disadvantage of these grips is that the rubber starts to stick after a few years,
especially in summer but that's the same with the originals
because the handlebars aren't that wide , I bought a cell phone holder that takes up less
space, I didn't want plastic,
but it's important that you use a
cell phone case so as not to scratch the cell phone, I've given this tube here,
because otherwise it will rattle if there isn't one Cell phone is inside
I can charge it because I also changed the display
I didn't change the handlebars because I like the scooter Bike
remains compact after folding but I am considering an upgrade to the XLC
HB-C03 the ergonomic handles
already make riding much more stable now to the bags and luggage racks
here I have a lowrider here I have a scooter bag from Wild
Man here I have one Luggage carrier
and here I have the Burley Travoy bicycle trailer this is the scooter bag from Wild Man
I use it to take additional batteries with me this is the 2l version and as you can see
the battery just fits in there is also a larger version
with 3l there you have more room for the battery
but be careful, then you can not push the seat tube in far enough for smaller
people i had a lot of problems buying on aliexpress
the seller wanted more money after i had already paid
and the bags never arrived, me will have to ask for a refund
anyway I just ordered
it on Amazon then I got a lowrider from XLC
I f I think that's pretty cool for 20 inch folding bikes because I don't bump my feet in front
a disadvantage of this model is that the
2 parts are not connected you have to tighten the screws well
otherwise they can start to rotate around the fork
but of course you can build a bridge yourself,
but then everything gets harder in the back I have a Decathlon luggage rack
I had to push it all the way to the back and also the panniers
because otherwise my heels would hit the panniers
I had to use longer screws, so that I have space for the brakes on one side
I will link you to a more universal luggage rack
actually I'm even considering removing the luggage rack
at the back because it makes the bike 1kg heavier
(the lowrider only weighs 300g and I have no problem with my feet)
me I also like to use the Burley Travoy, e.g.
Today to transport my camera equipment,
it is made for 20 inch folding bikes because there is enough space for the outrigger
which can be a problem with other bikes
I will link you to my test above I have the mudguards from M-Wave
you can remove them very quickly that's great
unfortunately I had to remove them at the front because I got thicker ones balloon tires
but i will cut them off
so they dont go under the fork i use a KT controller
its in here now its still the old controller
the KT controllers are very popular my goal was faster acceleration
i could go faster if I would connect a 48V battery
then I could even ride 50 km/h but the bike is not really built
for that I have the 10A version, it just about fit
I will also link you to the 8A version which is better if you use 48V
I had the most trouble crimping the connectors
many just solder the wires on but my controller is now plug and play
and d It was good because I had to change the controller again
because I killed the old one while experimenting with
48V.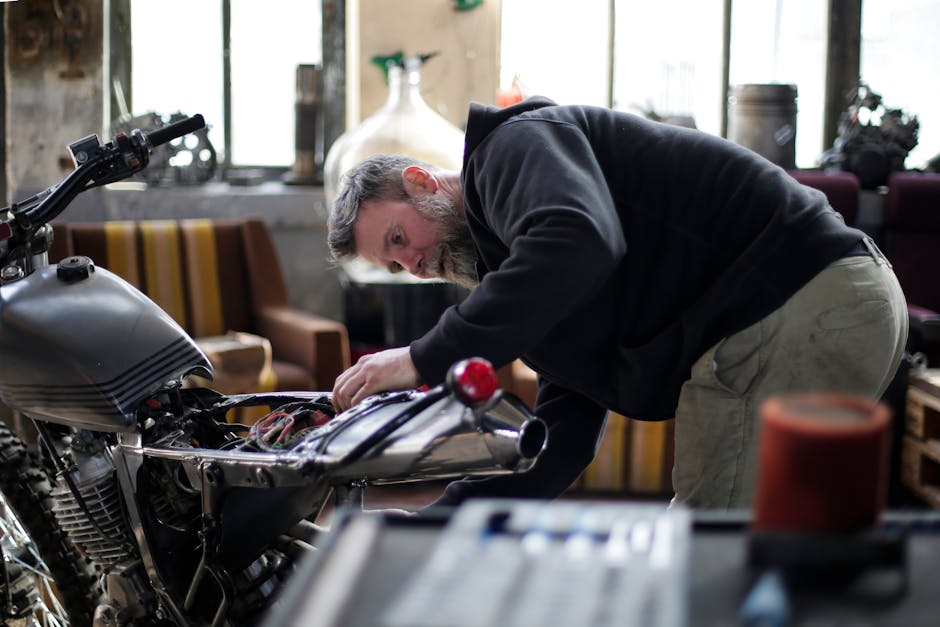 As I said, please visit my blog
because I described everything there in detail! I had to buy another display for the KT controller
I bought a smaller one because it is not
so noticeable It has a USB socket for charging the smartphone
I now have better pedal support a walking mode
Cruise Control 48V support
and I can display the voltage because with a higher voltage the bike is of
course faster either you buy expensive batteries in Europe
or cheap ones in China, but you have to be careful, most buy Liitokala batteries because they
are ok I recently discovered Small Den,
they give them Capacity more honest, have direct factory outlets, you can change the plug
and they have good reviews they also have a battery that is exactly the right size
for my bike, the Fiido D4S, I will link it for you below
for a scooter you can get the battery over here mount below
in my 1st version I extended the power connection for the
controller and also that for the internal battery
so that both are outside of the bike are now I can unplug the power from the controller
and connect my external battery for the 2nd version I printed a small black
box with the 3D printer and with it I can switch between the internal and
the external battery without doing anything
first I made a cardboard model but the box didn't fit
and I had to print it several times I also installed an alarm and a GPS
device there so I have less stress when I go shopping
or for a coffee it works very well, almost too good, every
shock is recognized I have connected the alarm to the internal battery
but I will also link you to one below that
uses its own battery a GPS tracker is indispensable for more expensive
scooter e-bikes (especially with all the updates I
made…) I have the one from SinoTrack,
which I also put in here, I also hid a Samsung SmartTag
, of course you can also use an Apple
AirTag, these tags are easier to install than
a GPS tracker, but they show the position only if a
Samsung (or just an Apple) smartphone is or was nearby.
The Fiido D4S only has 7 gears if you unlock the 35 km/h, you have to pedal very
quickly, so I installed a larger chain
ring from LitePro it is then also recommended to use a longer
chain i bought the kmc x8
a big benefit i have noticed is when you go downhill you can finally pedal
it is of course still not like having 27 gears but
you can nor change the gear shift Links for everything in the description! By the way, the order was a nightmare, at
first they sent me the wrong size, then DPD said it was delivered,
but nobody rang and my mailbox was empty,
the money was gone and I had to order several times,
as you know, it always takes months from China
the scooter e-bike is a bit bulky when folded
so i bought the transport bag from rhinowalk
i bought the 20 inch version for folding bikes
but i should have bought the 26 inch version
because my bike just fit in it i will tell you also link the version for scooters
I bought the Fiido D4S because it's
still relatively light (*for an e-bike) that's because there's no front or
rear suspension, but that makes longer rides exhausting
that's why I have them Bought Schwalbe Big Ben Plus balloon tires
if you inflate them to just 2 bar you almost have a fat bike
the installation at the front was easy at the rear it was more difficult because of that Motor cable
Maybe your bike doesn't have a rear wheel motor or you can unplug the cable to the motor.
Unfortunately, as I said, I also had to remove the front mudguard for the time being,
but the tires still fit well in the frame.
If you want less rolling resistance,
I'll link the Schwalbe Marathon Plus Tires still have reflective strips
which is nice and the Plus version is approved for up to 50 km/h
I will also link you to a suspension seat post and a suspension
fork just make sure that you buy a seat post that is long enough for your size
the post was a problem because it was in the middle with me
when i pushed the bike back it always got stuck on the pedal
until it broke it also touched the brake disc
so i bought a new post to mount on the back
you just have to mount them as far back as possible
so that you don't hit your heel I don't have the brakes yet g If you change
them they work and the bike stops too but on these cheap e-bikes they are
n't really good and they squeak
so I'm thinking of changing to Shimano brakes
just be careful when you change the brake levers because there's a switch in there that the
motor disconnects when you hit the brakes this is important to stop the pedal assist
ok i hope i gave you some inspiration
links to everything everything i bought
is in the description and don't forget to visit my blog for
more Leave details and a like and subscribe
if you have any questions feel free to post them in the comments
until then I wish you a lot of fun "pimping"
your scooter e-bike until next time! Bye!