Subtitles: WDR mediagroup Ltd.
on behalf of the WDR This is gonna be a great tour. We are one week on the
Alpe Adria cycle path on the way. It's gonna be exhausting.
It's gonna be exciting. It will be varied. Does your ass hurt, yes or no?
– No, I'm fine. But no stress,
we're on the e-bike. And we never miss an opportunity, the tour to the fullest
to enjoy. Sensational. I can just
on the turbo, and I'll be there faster. We look forward to the magic
of the mountains, the clear Carinthian lakes
and the Dolce Vita in Italy. It sounds cheesy, but: I am
totally in love with this tour. * Music * And because cycling in pairs
is much more fun than alone, Rupert is there, he knows his way around
in the province of Salzburg.
We drive the Alpe Adria.
– All the way to Grado. I'm in
to the Salzburg-Carinthia border. In Carinthia, a new one joins them. Super, which way?
– We're going
upstream along the Salzach. And then to the Gastein Valley.
– By e-bike. Here we go. I haven't turned it on yet.
– I'm already on Eco. Oh, the Ösis. Starting point of the Alpe Adria cycle path
is Salzburg. From there we drive to Werfenweng
and on to Bad Gastein. In Carinthia we make a
Trip to Lake Millstätter See. Our 1st city in Italy
is Travis. If we're hopefully healthy.
and full of impressions via Udine to Grado,
we have 410 km and more than 2,400 altitude meters
in the thighs. But back to our starting point:
Salzburg. More impressive
a tour couldn't start. In Salzburg's old town you toast
every corner on a baroque building, a square or a church.
That's exactly why Salzburg
also called the "Rome of the North". Today's face
the city received in the 17th and 18th century. by the wealth
of the prince-bishops of that time. I am enthusiastic about the compact
Baroque beauty of this city. To Mozart, the most famous son of the
I'm not coming by either. He is also the giver of the name
for another celebrity. That's this Café Prince, isn't it?
– Yeah, we're here now. Mozartkugeln in Salzburg
is already a cliché? Well, cliché.
They do exist. I would recommend
I want you to take a look inside. I'll do that, too.
Cliché or no cliché. I love this place already.
How do you do? The original Mozartkugeln
marzipan with pistachios, Nougat and dark chocolate
were created here in 1884 for the first time.
And ever since the recipe
has not changed. So, now I'm curious.
– Now it's time. This is the original Mozartkugel?
– Yeah, that's it. The original one,
handmade Mozartkugel. What's in there, it is. What they can do
in this pastry shop. I wonder, whether this master confectioner
I've still adopted adult people. I've heard,
they're looking for tasters. That would be something for you.
– That'd be great.
Terrific. "Beautiful" label. This is the most likely
largest Mozartkugel in the world. I think
This modern sculpture as a contrast to the baroque ambience
is very successful. With view
to the Hohensalzburg Fortress we're leaving town. * Music * The mountains.
– Now it's out of town. How often do you come up here?
– I'm here a lot. Cause that's where our bike rides go,
we're doing is over. We're up here almost every day. That's the highlight. When you get out of the city,
over the mountain, then you can see the mountains, with the
Cumulus clouds is that spectacular. Today's stage
leads from Salzburg to Hallein. Afterwards it goes
through the Tennen Mountains Direction throwing. For our daily goal Werfenweng
we're gonna have to pedal a lot.
A total of 55 km. Rupert offers bicycle tours
in and around Salzburg. He knows a lot of insider tips,
e.g. the Almkanal. Previously cared for
the fresh alpine water Salzburg with drinking water. That sign's cool, too:
"Attention, surfers." Not bad. And I'm not surprised. Surfers in Austria,
on the perfect wave. She's doing great.
– She's doing fine. River surfing is the new trend. The natural slope of the Almkanal
and a built-in threshold produce this permanent wave. You have to be careful with him. His name is Luki, he's the star here. He'll make it on the board, during the surfing
to straighten his hair. There. But now we have to
finally make it through. For my companion Rupert and me
this is the first time on an e-bike. Have you already found the optimal
Exploitation speed detected? At 25 km/h we are
optimal support. Good cruising speed. 25 km/h is really something.
– Especially it's not exhausting. You're gonna end up in the
That's great. I'll tell you what, with the e-bikes.
it's a whole new cycling experience.
Less effort, more pleasure. If it's the surprises.
on the cycle path, but we'll never get there. Drive on the outskirts of Salzburg
we pass Hellbrunn Palace. There's the fountains.
Do you know the fountains?
– No, I'm not. Behind the castle
are Trick Fountains, where e.g. from armchairs
the water out. You go down the stairs, and
Water's coming out of the stairs. Just on such a sunny day.
like today, it's great. Hellbrunn Palace
was founded in the early 17th century. as summer residence for
Salzburg's prince archbishops. The pleasure palace and the water games should be a place of pleasure
and the amusement. For more than 400 years the fountains bubble up
and fountains unchanged. The cycle path is flat,
the two of us are in eco mode, i.e. with little
electrical support. This is the longest battery life. This route would also be possible with a
normal touring bike no problem. The Alpe Adria cycle path
has been available in this form since 2012. For the transnational project existing cycle paths
are connected to each other, some sections
newly developed.
Our 1st stage
is part of the Tauern Cycle Route. Always along the Salzach. With the good signage you can
I don't really get lost. Our path leads us
directly to Hallein. At first glance, it's an entirely
pretty town. The town houses from the 13th century.
are all classified as historical monuments. Wind misalignment as they are, tell
of an eventful history. Hallein is for the salt
famous, too, right? That's why the city came into being. There's a salt mine in the mountain.
they took out the salt for a long time. Not any more,
now it's a show mine. Rupert tells me, that the salt from the mine
for centuries the basis of wealth
of the Salzburg archbishops. With the high profits
from the salt trade they left the magnificent
Build baroque buildings.
The "white gold"
was mined in Hallein and about the Salzach
to Salzburg. Today it is the oldest
The world's show mine. Visitors have been able to visit for more than 450
years in the Halleiner Salzberg and drive in the world
from underground. The history of this small town is
so inextricably linked to salt. That's why here comes the first gift
into the beautiful backpack. A noble herbal salt
from the Hallein mine. The rucksack you can
as always, when you remember everything that's happened to you.
comes in during the course of our journey. Rupert and I cycle comfortably
further through the Tennengau. Miles and miles. * Music * A picture-book idyll. I'm curious,
what the weather's doing.
A few storm clouds
are already back there. I don't give a damn. You're a tough guy.
– We'll just keep going. Less idyllic
are the next few miles. In the narrow valley of the Tennen Mountains there's no room
for an extra bike ride. Shortly before the village of Werfen.
suddenly, out of nowhere, this mighty fortress. * Music * Our first night we will spend in
in a real mountain village. That's why we leave behind Werfen
the Alpe Adria cycle path and make a detour
up to Werfenweng. That does mean, though:
377 meters of altitude extra for us. We'll have to go to the
Turbospeed of our e-bikes. * Tubes * * Tubes * Coming out of the forest
most peculiar noises. (roars) I knew that,
that it's not a deer. What's the matter with you? Do you know it?
– You knew that. This is deer roasting. Fritz Hochleitner
is a hunter in the region, and with these strange shouts.
he attracts deer to hunt.
The fundamental question, Fritz:
What's the matter with you? Why do you roar?
– What's the matter with you? The sense and purpose
of the deer call is only, that I would give myself to the deer.
can approach. He's pumped full of adrenaline. He searches or finds in the… …Said only to rivals. That's the whole purpose.
from the deer call. (Rupert) You can do it sometime.
Marco. Can anyone
hold his lips to it? What do I have to watch out for? I'm probably getting
not a sound. First of all, you're at least going to pull
the air into the lungs. Blow up your lungs. (roars) He runs away,
he runs away. We're in agreement: I don't think I can make a deer out of that.
out of reserve.
Here we go. We were expecting it,
the thunderstorm.
– Yes, it is. So far it's been the funniest part. It is still gracious to us. Everybody can do it.
– Yeah, that's doable. Every cyclist does not have to
as fast as we go. We're going 23 on average.
Uphill, against the wind. To Werfenweng. * Music * By the way, your luggage will be
the whole tour to the hotel. There are several providers for this,
which, if you like, also the accommodations
for the entire route. * Music * We're here. Have a hot bath and a bed
we deserve for tonight. * Music * So, Marco, are you fit for today? I'm totally fit,
how are you doing? I'm doing great.
– Nice sleep. Top, right?
– Like a little kid. We're not going down right now,
I'll show you the mountains.
That's nice. All right, let's go.
– Have a good time. We've got the bike batteries.
and loaded it up overnight at the hotel. That's a good thing, because to Rupert's surprise target.
it's going really uphill. To make a little impression like that.
to mediate. It's been going on for a long time.
relatively steeply upwards. You drive completely relaxed
upstairs, because you have a good support
by the motor has from the e-bike. I'm off the turbo on sports, that you can get a little bit of
control. Otherwise, he's doing Rrrrrrrr.
Now it's over the Alps. Rupert has already half the world
by bicycle. If it wasn't for me.
never ride an e-bike. And I'd be without an e-bike.
never get to the top. So, now we've done it. This is the surprise. One of the many surprises
today. At the top, a mountain hut
with a 360° panoramic view of the Alps. You see, like, once
half of Austria.
– Hello, there. You can really see far. To the Hochkönig opposite,
Großglockner back there. Behind us Tennengebirge. That's the Grossglockner?
– There's the Grossglockner back there. * Music * top location
for a late breakfast.
By the way, Rupert has long since
I'll get it out, that for delicious desserts.
I'd cycle anywhere. Here it shall be a sensational
I'll give you some good Kaiserschmarrn. The Kaiserschmarrn from Hüttenwirt
Alexander Reitinger. I'm going to make a special night for you today.
the Kaiserschmarrn. First, we separate the eggs once. Then flour
stirred into the milk. Add the eggs. Egg whites are always good,
when you raise the machine. and something stays in there. That's a perfect serve. Now the mass comes to the
and is stirred well. Just get in there. Split it up a little bit. Pair of raisins upstairs. Let's have a look,
how our Kaiserschmarrn is doing. Meanwhile
he looks good. Crystal sugar, neat.
Nice over there. Caramelise. It stays nice and fluffy inside,
it gets crispy on the outside. Deglaze the rum. Ready to eat. Really fine icing sugar over it. A fresh plum roaster. There you go. So, once the Kaiserschmarrn.
(Rupert) Great. Great.
– Mealtime. He's horny-looking, super-ordered.
Where's yours? We share, you support
also with the e-bike.
You just deserve all of it,
when you turn off the engine. You're right. Cutlery is here, actually.
– Oh, yeah, that's right. I'm so excited. You have to go with me,
or you'll lose. It's extremely flaky. Sensational. With Kaiserschmarrn full bellies
we'll roll down, back to Werfenweng. A paraglider. It was early in the morning,
I was at the swimming pool, two have already come down. Very cool. Rupert tells me that Werfenweng
a few years ago was a sleepy nest. It's still small,
but it's pretty modern now. Gentle mobility is the key here
and sustainable tourism. Not only the little holiday guests can be environmentally friendly
Renting vehicles. "Slow down faster"
is the motto here.
I like that. And for the backpack.
there's something from here too. It's a perfect fit. "Showering, bathing like in Werfenweg". From the cows in Werfenweng,
Buttermilk soap. Get in the backpack. Our next gift for you. Go on
on the Alpe Adria cycle path from Werfenweng
to Saint John in the Pongau. From there we cycle
through the Gastein Valley. In the end, the most violent
Ascent of the whole tour. Our destination for the day is Bad Gastein. A good 60 km and 776 metres of altitude difference
are before us. How's your ass?
– Joa, good. Saddles are comfortable, no problem. The stage was not too long. The noble question would have been,
what's the butt doing? Nobody asks. Is your ass hurting? Yes or no?
– No, I'm fine. So a little leg and calves
I already had. But the knees didn't hurt so much. You've got your engine.
I've only ever had Eco. I almost had it off. * Music * * pops * So that's the reason
for the noise. Now we know that, too.
– The gate's open. Let's take a look, shall we?
– It's a sign, yeah.
Hello, my name is Marco.
– Hello, I'm Hans. What the hell are you doing? We'll rehearse a bite of the click. Soon the price ratcheting will be
and that's where we need to practice. Of course we want to know,
how it comes to that loud bang. In front is the Schmitz, that's what it means. It's faster than sound. Through it, through the noose,
and it makes the schnalzer. It's faster than sound. You've said that twice now.
that's faster than sound. (Rupert)
Breaks the sound barrier. That's right, I did.
– That's really insane. This whip swinging is called
"Schnalzen" and is used in the region of especially at weddings
and customs festivals. Actually, the men are strapping
on horses, Today we're just rehearsing. Before I get my knickers in my head.
just try swinging. Would you like to show me how? Try this.
Then you try back like this.
If you're not careful, clap your hands.
you can quickly unify yourself. We'll get a sound out, Marco. Now, Marco, here he comes. * Snapping * With announcement. (cheers) That worked, great. Exhilarated by the surprising
sense of achievement we come to the Gastein Valley. In total it is 40 km long. Until the 20th century. it was only over mountain trails and
to reach a narrow road. Rupert tells me,
that he often comes here in winter, because it's excellent
for skiing. I find it here in summer
also great. Beautiful nature, framed by the peaks
of the Hohe Tauern National Park. * Music * We are still rolling comfortably
along the Gasteiner Ache, but we have an idea,
what's ahead of us. A violent ascent
to our destination Bad Gastein.
No, it's not the camera,
that's crooked. It's an 18% gradient. I don't ever want to be
a normal bike. Never again. The snow. There he is again, the moment when
I love my e-bike so much. The increase
eats of course mighty battery, so you've got to get
the motor support and I'm gonna do a good job of organizing the day. That's no problem either,
or Marco?
– No. Everything's great. You go in the lowest gear, and you're the only one
the turbo, and you're up. Bad Gastein will also be
the "Monte Carlo of the Alps", because of the many houses in the style of the
Belle Époque from the end of the 19th century.
Historical spa facilities and hotels
from bygone times characterize the townscape. So Bad Gastein,
actually quite nice. But only actually,
I have to say at this point. Because all those old,
sophisticated houses, that stand here are the largest
Part not inhabited at all. So these bathroom locks,
Hotels, residences, No one here. A lot of things are for sale,
makes me a little sad. Bad Gastein is the probably
most glamorous tourist destination in Austria. Once a spa for crowned heads,
then popular with the jet set for winter sports,
and today are becoming more and more dilapidated. But something's happening. Old buildings like the power station
will be awakened to new life.
Some fancy cafés
and design hotels stand for a new beginning. Even the Flying Fox,
a rope slide over the valley, should lead to a more modern image
contribute. * Music * Old caretaker. Gastein waterfall. As an imperishable landmark the waterfall rushes
right through the middle of town. At 47° it bubbles out
a total of 17 sources from the earth. It provides for a
Extra portion of health: good for joint
and respiratory diseases. There. Enjoy the view.
– Yes, Marco. Upstairs, it's easy with this bike.
– Great. You have to
just sniffing a little. You still have to step inside.
We are now 2 days
on the way. I've been thinking about getting a degree.
something special. I'm curious. I'm giving you that look.
– Yes. Thank you. It was a lot of fun.
to cycle with you. I'll also give you
a tip. Drive up in the morning tomorrow.
on the Stubnerkogel. Don't have to be with the bike,
you can also take the gondola. Is there a Kaiserschmarrn?
– No, but it's a great view. And think of me tomorrow.
– I will. Thank you so much for your company.
– Have a nice trip to Grado. Without you.
– It'll be half as much fun. That's right, bye. Rupert was a great companion.
in the province of Salzburg. Bad Gastein with its many
Facetten is a good stage finish. I'm looking forward to it.
to the mountain world tomorrow morning. * Music * The Stubnerkogel,
Bad Gastein's local mountain, in the morning. Wherever you look, around you
the peaks of the Alps rise up. The magic of the mountains. * Music * The gondola
brings hikers upstairs.
Many start from here
their day trips. * Music * The Stubnerkogel,
we're at 2,300 meters. It is that the Austrian would
relatively fresh up here. The shaking, it's not
our cameraman. The wobble is the suspension bridge
over the valley. It gets a little warm. Anything I need to say? This one
is the highest suspension bridge in Europe. Then up here there's
another observation deck. Her name is Glocknerblick and she gives the
Clear view of the main ridge of the Alps with Austria's highest mountain,
the Grossglockner. You've got a sensational
View up here. When the weather's nice,
you can see the entire mountain range. It means a lot of "Kogel."
up here. Ankogel e.g., Hüttenkogel. I have a favorite mountain,
He's over here. That's the silver penny.
Doesn't that sound nice? Silver pfennig, 2,600 m high,
right there. * Music * If you don't want to take a break up here.
is his own fault.
* Music * Sure, if you'd like to ride your bike
are on their way, then you want to know,
what I'm doing right now. The pulse watch tells you. I'll pack these for you.
in the backpack. The mountain world of Bad Gastein
has deeply impressed me. With their powerful nature and
the ubiquitous element of water. * Music * Back on the bike. Today it goes from Bad Gastein
by train through the Tauern tunnel to Mallnitz in Carinthia. From there we drive
through the Möll Valley. Then always along the Drau
to Spittal an der Drau. Our goal for the day:
Lake Millstätter See. A total of about 70 km. That's with the e-bike.
in 4 hours. And the beauty:
It's mostly downhill. * Music * The road now goes
I don't want to go on like this much longer. In Böckstein
because it's over for now. Because here there is through
the mountain range of the Hohe Tauern no road,
but only a narrow tunnel.
Through the
only trains are allowed to run. So there's gotta be
cars can be loaded. bicycles
don't cost anything extra, by the way. The Tauern Tunnel connects the
Gastein Valley of the Salzburg Region with the Mölltal in Carinthia. So this is my crossing of the Alps,
from Böckstein to Mallnitz. By train, through the Alps. And in a few moments.
it's gonna get really dark. Crossing the Alps. After 11 min train ride
I'm meeting Anna, She'll take me
through Carinthia. Hello, there you are. Hello.
– You must be Anna? Yeah, right, hi.
– My name is Marco.
Nice to meet you. It's cloudy with you.
– Yes, I'm afraid so. But we're heading south,
it can only get sunnier. Then we'll do it.
– Let's go. Helmet on. Are you happy?
– I'm so happy. I'm glad you're smiling.
– Yeah, always. If you live there,
you can only radiate, can't you? Well, very good.
– Auffi. Anna was born in Carinthia. After spending a lot of time
world history was on the way, she has returned. She loves to drive.
Bicycle, until a few years ago
she even trained at the club. And, how's it going?
with the gears on you? It works fine. Do you shift over the gears
or are you just doing turbo? Nah, I only use turbo.
very rarely. Rarely, really?
I'd like to take a look at that. Very rarely. Do you have turbo?
– I'm riding Eco right now. You know a secret circuit here, don't you?
– That's it. We drive from the train station
not across the state highway, because off the road
it's not so nice.
We'll take Dösental. The what?
– The Dösental. This is the quieter route? This is the quieter route and
also more beautiful from the scenery. My secret tip. Carinthia lies on the
sunny south side of the Alps and is Austria's
southernmost state. How you doin'?
– It's going great. I can tell,
that Anna is on the move. Even with E-Bike Power
I have to keep up. Anna is unsure whether this is the
is the right way through Dösental. We've got to get our map from the
Alpe Adria Cycle Route for help. That's right, yeah. You can see it there, look. Then we'll come down again.
– Great.
Direction Obervellach. By the way, at the end of the day.
in the backpack, too. Ready to go?
– Yes, it is. I've been thinking about something. Now get jerky. Straight ahead?
– Straight ahead, yes. * Music * It's 8 km downhill,
from 1,190 meters down to about 680. Fast. And wet.
The sunny side of the Alps, my ass. So beautiful the descent on the disused railway line
through Dösental, too, we are soaking wet and
are in desperate need of a shelter. Bad mood? Not a trace. Carinthia is in 1st line for? The food, the culture, architecture
has a southern flair. We're just relaxed. We are the sunny side
in Austria. Yeah, that's why we're standing on the sidelines.
just under the roof.
Anna's optimism seems to be helping,
the rain is gradually subsiding. Here runs the Alpe Adria cycle path initially on a section
of the Glockner Cycle Path. Now we're at the Möll.
– That's the Möll?
– That's it. Where does it come from, where does it go? Okay, can we just
look it up again. No, the Möll
originates from the Großglockner. Yes.
– And goes through the whole Mölltal. I know about Anna, that the Möll is one of the cleanest
Rivers in Austria count. Okay, the rain
has left his mark, but I'm enjoying the tour. Above all the diversity
and the variety. * Music * One and a half hours later.
in Spittal an der Drau. It's
the "urban centre" in Upper Carinthia. You see a lot of drivers,
who, like us on the Alpe Adria cycle path
are on their way. Many people in the lively
small town a stopover or spend the night here.
At first glance, it's pretty. The pride and joy of Spittal
on the Drava is Porcia Castle. In the style of an Italian palazzo
it was built in the 16th century. There's supposed to be
of the most beautiful Renaissance buildings north of the Alps. Anna is dying to tell me
the Millstätter See, not even 10 km from here. The road through the Lieserschlucht gorge is for cyclists
but quite dangerous. Carinthia is Zealand. 200 bathing lakes you can find here. At 141 m, Lake Millstätter See
the deepest. Because Carinthia on the southern side
of the Alps, the water here in the summer
especially warm.
Ah, a sailboat.
– Mmm. That's great, isn't it? Are there any on the way on the lake?
– Yes, I do. Anna works here at the lake
and she knows the cozy places. The café on the island of fire.
Favourite place for a sundowner. Anna, thank you very much.
– Cheers. I say thank you. It was a great trip. I can say that much already: The side trip to Lake Millstätter See
was worth it. And for tomorrow morning.
even a surprise for me. * Music * The next morning. A silent magic
over the lake. * Music * This is the time he spent
most loved: Gottlieb Strobl. He's spent his whole life
millstone on the shore of the lake.
Gottlieb is a trained boat builder. With him we went to a
"I've got a date for a walk in the bays. 2 times a week Gottlieb takes guests with him
to the quiet lake experience. The boat we're sitting in,
Gottlieb built it himself. It's more than 50 years old. There's nobody on the road but us. Let's just say nobody. The water of Lake Millstätter See
is so clean, by the way, that you can drink it. Gottlieb wants us
the unspoilt southern shore. This distinguishes
Lake Millstätter See from the others
Carinthian lakes. There's another shore
with untouched nature. In between
you just have to look. When I'm with the guests.
I'm gonna make the rounds, people somehow, when you have
that succeeds in silence.
That's what they say,
just smell, hear, look. You can tell immediately that Gottlieb
loves the lake and its nature. A really cozy one,
I'm sure it's a romantic place too. What memories
did you get to this bay? This is a
of these cozy corners. We have as young boys, where you stop
these "storm and stress" times… We'll just experience it all. You're from a place over on the south bank. simply blanket
I went to Love Island. We're rowing back.
to the other side of Millstatt. Or rather, Anna's rowing.
And I let my soul dangle. Poor Anna. It's not about adrenaline,
but pleasure. Right, that's why I'm letting myself be
rowing across the lake. I'm sorry, I'm sorry, I'm sorry, I'm sorry. There's no going back. She wanted it that way. From the sea side
is the view of Millstatt and the stately villas
from the Gründerzeit is particularly beautiful. In the second half of the 19th century. the Austrian aristocracy
discovered the lake for himself.
Until today the villas characterize
the site of Millstatt. I like,
that it's so quiet here. Ah, how beautiful.
– Super, right? Beautiful. But we have to keep going. This sculpture, by the way.
the Duke Domitian, who, after his conversion.
on the Christian faith 1,000 pagan idol statues
into the lake. Millstatt stands accordingly
for "mille statuae", "A Thousand Statues," the legend says.
to lie at the bottom of the lake. We are on day 4 of our bike tour. From Lake Millstätter See we drive
via Fresach back to the Drau. We follow the river
as far as Villach and turn right into Gailtal. Day's destination is Tarvis, the first town in the world.
across the Italian border. 80 km and several smaller climbs
are before us. She's pretty fast. We have now
deserves a break.
– Oh, yeah. Let me show you,
where I grew up, okay? I'd love to.
– Just follow.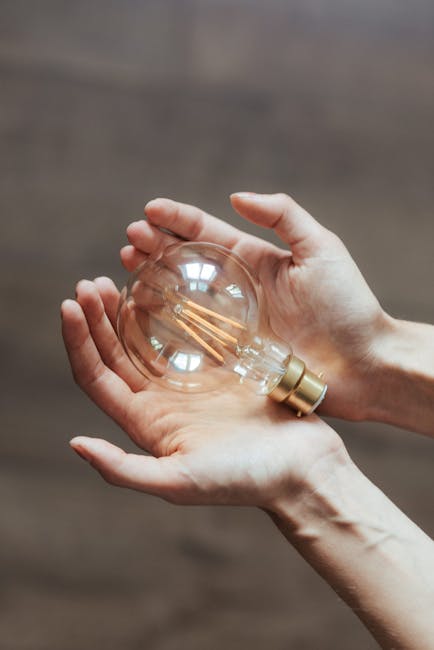 If the break also includes coffee.
and have cake, it'd be nice. The center.
– The centre of Carinthia. That's it. Anna-hausen is here.
– That's right, Anna-hausen. Here I am
I went to elementary school. That's where I'm from.
– That's nice. In front of the lime tree. (rings) A Carinthian farmhouse
like out of a picture book. I'm gonna go see where grandma is. Grandma? Yeah, hello, Grandma. This place smells delicious. Look, that's Grandma. It smells delicious, hello.
– Hello, there. This is Marco. Are you with…
– We're here with a film crew. Will I be admitted?
– Yeah, sure, Grandma.
Grandma Aloisia
is a heart of a grandma, and she tells me,
how she got on this farm. I went to high school.
I have to do a mandatory year. That's what I've been judged on.
– In here? As a maid.
– As a maid. Grandpa was from there.
– Oh, I see. Grandpa was the boss here.
and you were the maid? Then Grandpa got himself into the maid.
and the maid in love with Grandpa. That's the story.
– Great. With your mid-60s,
You still look great. He says mid-60s. Soon 90.
– You look great. You'd think so, life in the country
would keep you young. Anna's father has a little
a typical Carinthian snack prepared for us.
With products from the region. No cake, of course, but this looks
at least as delicious. We've got a bacon now,
a Würschtl and a little cheese. Anna's family
is really very hospitable. I find out,
that she has three siblings. All children
come to the farm every Sunday for dinner
with the family. * Music * Marco?
– Yeah? Yeah. What the hell are you doing?
– I enjoy
the most beautiful place on the farm. We gotta go. Let's go.
– We gotta go? You ready for this?
– I'm always ready. I've got a little something to tell you.
for you. We're leaving now.
the Lake Millstätter See Region. I'd like to introduce
I'll give you another souvenir. For the backpack?
– For the backpack, yes. What's that? What's that?
– It's a garnet stone. You can find it with us
on the Millstätter Alm. A "garnet stone"?
– That's it. That's the sign, so to speak.
from our destination.
It should give strength and courage.
and a love life. Then you're gonna have some pretty good time.
Experience Carinthian hours in Cologne. Or anywhere else in the West.
We'll put it in the backpack. Maybe you'll win the
at the end of the show. Thank you very much, Anna.
We gotta go? Yeah, we're leaving now. Are we good to go?
– Let's do it.
Here we go. Bye, Grandma.
– Bye, Grandma. Bye. Happy birthday, arrivederci.
See you soon. Now today we have
pottered about and not yet
many kilometers. We're going back to the Drau Valley, where we'll go back to our
the actual route. Lake Millstätter See
was a detour. Even though the Alpe Adria cycle path for the most part on quiet
and paths, sometimes it goes for a few
kilometers across a federal highway. Oh, the ferry.
– Here we are
now on the top ferry. We're going now
from Lansach to Feffernitz. That's the Drava?
– That's right, that's the Drava. Hello, Captain.
(man) Welcome. Do you want to cross?
– Yes, please. How long does our crossing take?
– 2 min. All right, let's go. Very good.
Here we go. (man) It's going to the other side. This is
It's a traditional ferry, isn't it? It's a regular roller ferry,
only works with the current. Hang the rope.
Due to the inclined position of the boat
the current pushes the boat further. Everything the captain has to do,
is hold the rudder. Yeah, that's my job. It used to be a commuter area,
building materials and entire carriages. That used to be normal working. That was ratzibatzi. Thank you very much, sir.
You're welcome. There you go. We're here.
Thank you very much. Thank you. Thank you. Bye. Bye.
– Please, please,
Have a good trip. See you next time. Ciao. Hello.
(man) Hello. May we sit down for a moment?
(woman) Yeah, sure. We had a great crossing.
from Lanzer to Feffernitz. Now, let's meet Leiden-
or comrades in joy? Comrades in joy.
– And a little bit of suffering.
What's the first thing you suffer? Just your ass, actually. How many days?
how many kilometres have you got? We're on the third day. And we have a total of 250 km
now. Where are you from?
– From Salzburg. Then you do our tour.
Do you want to go to Grado too? Yes.
– That's crazy. And we want to go on after that.
to Padua. What is the greatest thing
on a bike ride like this for you? When you approach the day
I don't know what you're talking about, but there's nothing planned. You don't know,
where you sleep in the evening. Did you book this in advance?
– No. – Nothing at all. Which one of you is in charge of what? I am responsible for the tour
and him for the material. I think you're right,
That's a super split. What's it like with us? You can do almost anything
and I'm nothing.
And because Anna was therefore
is responsible for the track, I can drive relaxed. For the next few miles
the cycle path leads to Villach along the Drava River. Cosy and without gradients. And there's
surprises over and over again. Does it just say there's a big one
Heart on the riverbank. Who's in love,
has to come here. We'll leave Villach to the left,
we're a little late. Instead it goes straight on
to the Gailtal in Upper Carinthia. Italy is already
pretty close. * Music * The bike path is sensational.
– I think it's beautiful, really. Out of Villach,
This is a great thing. Then straight to the Gail and
then back to the Alpe Adria cycle path. Also here it goes directly again
along a river, the Gail. A good place
for a stopover. It's got something
from a natural Kneipp basin. Giant stones. Small stones. Ice cold water. Whoa. It's time to say good-bye. Yes, you have to go back,
and I have to keep going.
As a souvenir.
I brought a water bottle.
– That's nice. It's a pleamle water bottle. Do you know what Pleamle means?
– No. Pleamle stands for little flower,
typically Carinthian. You can find it on our costumes. If you ever want to join us.
to Carinthia, then you're gonna get all these people
in a pleamle costume. Many thanks for the pleamle. I'll cherish it, and at the end of the tour.
it's in the backpack.
– Great. Almost a little melancholic we cycle together the last
Kilometer to the border. I see something you can't see. Italia!
– Yes, Italia! I had a great time with you, Marco.
– I had a good time with you, too. We have to get
I'll say goodbye to you now, right? You stay in beautiful Carinthia,
and I'm cycling to Italy.
Anna, it was nice to meet you,
to get to know you. Say hi to Grandma.
– I'll do that. Eat two pieces of cake for me. Yeah, from now on I'll always remember you.
I think when I'm eating cake. How to say goodbye
in Carinthian? Say hi, bye. Very Italian, actually,
who say bye, bye. Then this is where I say.
– Pfiati. Arrivederci.
– Arrivederci et a presto. A presto means see you soon?
– I'll see you soon. Bye, thanks.
– Bye, bye. That's it.
– Yes, it is. The first time in my life.
I draw a line with the bike. And I'm proud,
that I've already travelled about 270 km with one's own thighs
I've stomped all the way here.
(man) Hello. I've made friends. That's the best proof,
we are on the Adriatic Sea. Arrivederci. I've barely arrived in Italy,
and the weather is bad. The place I'm staying tonight,
is called Tarvis. We are in the border triangle of
Austria, Italy and Slovenia. I'll sleep well here tonight. Hopefully tomorrow
the weather's better. So, I'm ready for the next
Day on the Alpe Adria cycle path. I slept sensationally.
my first night in Italy. And at breakfast at the latest
you can tell you're in Italy. Less ham and bread, but
more croissant and cappuccino. I'm looking forward to this day. Today, by the way.
alone on the way. And the weather's fine. The 5th stage will be the longest. A good 100 km lie ahead of me,
but almost no incline. From Tarvis through the Canal Valley
via Chiusaforte to Venzone. From there I leave the mountains behind me and drive through Friuli
all the way to Udine. * Music * From my starting point today, Tarvis.
the Channel Valley begins. A route that will be spectacular
I'm totally looking forward to.
There are a lot of cyclists here, and they all will be
of this counting gate here. The Julian Alps around Tarvis
are rather unknown. I find this alpine landscape here in the far northeast of Italy
beautiful. The cycle path through the Channel Valley
runs for almost 50 km on a disused railway line,
along the Fella River. But before I do.
I'll eat something tasty, after all, I'm in Italy. I think I'm in paradise. In the delicatessen paradise. Should I have done it
I haven't mentioned it yet, this bike tour
is also a pleasure tour.
With all the local specialties,
that there are by the wayside. A sandwich with big cheese
per favore. Formaggio grande? Grande panini con formaggio. Whatever I ordered.
in my hanebüchen Italian, it's big. So Marco, prego.
– Grazie. Can I try it now?
– Yes, of course. * Music * The canal valley in the region
Friuli Venezia Giulia is a narrow valley, in which at some
Motorways and cycle paths fit together by a narrow margin. This cycle path
was invested with EU funds. Also, in order to reach the remote area
to strengthen its economic position. No, that's it. There you go. When you push it, you realize first, how difficult an e-bike is to compare
to a normal bicycle. Whoa. * Music * Whoa. (laughs) The route goes through 22 tunnels. A very special cycling experience. It's a Kneipp cure. Cold, warm, cold, warm. Tunnel, sun, tunnel, sun. Apart from the variety, however.
the views of the landscape the spectacular on the track
through the Channel Valley.
* Music * For me, this section is
of the Alpe Adria cycle path really the most beautiful. Also the bridges
of the former railway line had to be lavishly restored
and secured. Like this one just before Chiusaforte. Now at the latest
I can understand that, that 2015 the Alpe Adria cycle path to the best cycle route of the year
was awarded. Welcome to the category: the
the most beautiful bicycle bridges in the world. That's really insane. On the entire section through
the Kanaltal is steadily descending. And the goal, with the cycle path
to revive the region, worked. The former railway station
of Chiusaforte is today a popular stopover
for cyclists. Anybody who comes by,
is taking a break at the cafe. Grazie mile. Uh, parmesan?
– Si.
– Grazie. I'm sure you've heard that before. So a pasta with tomato sauce tastes good
in Italy simply the very best. Mm-hmm. I keep saying it, the Alpe Adria cycle path
can't just do something on the bike path.
It's not the only one:
It's very tasty, too. The station
seems to be a good idea for the locals too. to be a popular meeting place. You're all about the
passing cyclist which are
not only refresh you. Should be anything on the bike: There are tools and for all cases
even a mechanic, who can help. And of course
was also thought of the e-bikers, that can charge their batteries. If you have the T-shirt,
everyone's gonna be jealous of you, because
is the Alpe-Adriatic Cycle Route T-shirt. I'll put that in my backpack. Welcome to Chiusaforte. As if we'd known,
that we'll see each other again. Hello Robert, hello Gabi.
– Hi. How was that piece for you?
– Great. Just terrific,
the highlight of the day. The many tunnels,
and then we had to get rid of the…
What's that place called? Ponto Bello? That's where it goes up,
and we had to go up the stairs. and push bicycles. You have to push it by the side. It'll take a while,
until you figured out how to get around it. You really have
and you're carrying some real luggage. Did you ever stop?
Enjoyed such a view? Sure, I took pictures, too. And tonight we camped out
in Villach. Nice meeting you again.
to have. I'll see you around.
– I'll see you around. Gabi, Robert, bye.
– Ciao. Have a good time. Bye. Bye. At the Chiusaforte cycle station
you can quickly forget time. I didn't even get half the money.
of today's route and I need to hurry up a little. Slowly the Channel Valley gets wider.
Shortly before Venzone
I pass the Tagliamento. It's the last wild river
of the Alps and the largest near-natural river system
Europe. Without weirs and concrete straighteners it flows freely for over 100 km
through the Friulian countryside. In some places
it can grow up to 2 km wide. And this color: unbelievable. * Music * This is Venzone. Looks like a medieval
14th century village. In reality.
Venzone is brand new. It was hit by an earthquake in 1976.
completely destroyed. The first quake was in May. After a severe aftershock.
in September everything was in ruins. This church ruin is reminiscent of
the terrible fate of Venzone. On the market place of the
3,000 soul place, I meet Aldo. He tells me
the history of the earthquake and the people affected. Aldo himself was a child back then.
witnessed the earthquake at home. Venzone was completely destroyed,
after the second earthquake in September. In just one minute, you'll lose at an earthquake of 6.3
on the Richter scale? It's like a little death.
You see the houses shake,
and break into the walls of the house. You can't move. During that one minute.
you're paralyzed. In the earthquake museum of Venzone
is shown in this animation, how the dome was affected by the earthquake
and almost completely destroyed. After the second quake.
there wasn't one stone left on the other. Many dead were to be lamented. The population that's just
recovered from the quake in May, Status in September
finally from nothing. A citizens' committee decided
that Venzone, after reconstruction. should look like it did before. All the stones have been collected, numbered, and so again
to its original location.
But how was that done? So many stones again exactly
in their right place? I imagine if a rock
is going to end up in the wrong place, it's not working. It can't happen. We had nearly 100,000 photos
of Venzone before the earthquake. So you've got the photos
compared to the stones? Exactly, the pictures show which
Stone before the earthquake was where. But it's like a puzzle.
– Yeah, it's a puzzle. A big puzzle. Aldo's Life
is marked by the catastrophe, he became an earthquake engineer. He explains to me, that large parts of the cathedral
could be reconstructed. In that case, you can see,
after the second earthquake. Just this part here,
everything else was destroyed. Today the gothic cathedral
a symbol for reconstruction and the almost unbelievable performance
of the citizens of Venzone. In this form, Aldo tells me,
all of this is unique.
Also in the reconstruction of the cathedral the traces of the earthquake
forever visible. It was a conscious decision, the destroyed holy figures
not to restore. Also the fresco pieces
were not replenished. * Music * What a story. I'm glad,
that Aldo told it to me. The most
such demanding reconstruction of Venzone I will be so quickly
I haven't forgotten. And then Aldo gave me
another tip. Hello, it smells so delicious here. We're on it right now,
to bake the croissants for the ice cream. Ah, you make them yourself?
– Yes, it is. Then I'll take it anyway.
a croissant.
They're being baked in the bakery next door.
always freshly baked. The dough comes like a waffle
into a special, let's say, "Croissant iron"
and is still being rolled up warm. Super idea. On the village square I enjoy
my first Italian ice cream, which is damn good. And let the earthquake history
I'm going to sink a little. Directly behind Venzone
the Friulian lowlands begin. I'm saying goodbye to you for good. from the Austrian
and Italian mountains. Landscape and vegetation
are becoming more and more Mediterranean. And it's getting warmer and warmer. * Music * Especially in Italy is the Alpe Adria cycle path
very well signposted. One can
I don't get lost at all. * Music * You come on a tour like this after 5,
6 days also in this condition…
The friendly one: Yikes,
there was a butterfly in my eye. …the friendly wackiness. That was a tree in my eye. A puddle. Come on, let's take it with us. A puddle! The next 45 km I make distance
without a stopover. Until I get to Udine, my home today.
Stage finish, arrival. The Golden Angel is the landmark
the capital of Friuli. An Italian metropolis
with almost 100,000 inhabitants. And on cyclists will be here
I've been very considerate.
The cycle paths
are a little tight here and there, but I've had more Italian
Chaos with that honking expected. The beauty is, in Udine.
there's no discussion, you're on the wrong side.
with your bike. No, you have on one side
a cycle path that's extra wide, and the cyclists
are driving towards each other. It goes both ways. And Udine
is a real architectural pearl. Die Piazza della Libertà gilt
as the most beautiful place in northern Italy. The city stood for almost 400 years.
under Venetian rule. You can see the influences. And you can't just
to really enjoy the Dolce Vita. In the many nice cafés
and typical Easteries they meet in the late afternoon.
for a glass of white wine. I've been thinking
with Robert Schuhmann. Robert is much used as a travel guide
in Friuli.
He just got off a tour.
on the Alpe Adria cycle path, that he had made for a group
organized. What does Udine do for you?
to a great city? This is my hometown. It's a beautiful city,
small, but fine. It's been a long time.
decades also renovated, has partly become more open. More open in the sense of? For example, for the many guests,
who travel by bicycle. Is that right?
Do they like cyclists in Udine? Yes, of course.
You can see them
during the summer months so much. So many people stop here. Robert will see me tomorrow
a bit along the way. Yeah, cheers then.
– I'm glad.
– Cheers. What's in store for us? A lot of things. Like one or two.
UNESCO cultural sites. Fine, then tomorrow we'll have
have an exciting day.
– Good, good, good. Bon giorno. With the E-Bike through the Alps
is really easy. Not easy, but easy. Especially when you're on an e-bike.
is on his way. There's only one thing to watch out for: Charge the battery well in the evening.
It works, though, can be connected
in almost every shelter. I don't think so,
that anybody would cross themselves. Grazie. Boah, hot. Day 6 and with it
the last on our tour. We'll take off from Udine, then follow interesting cities
One at a time. First Palmanova, then Aquileia.
and finally our goal: Grado on the Adriatic. With 60 km
a short and simple stage. Robert
is quite sporty on the way. And that
with a normal wheel. * Music * I've had it easier than you.
with my e-bike.
– Hmm. Did you just do "hm"? (laughs) I haven't had an e-bike yet. I'm always with the normal ones, human-operated
I got by. So far. But maybe in 30 years.
I get an e-bike, a pedelec. You've never tried this before?
– No, I'm not. I used to smile about it too. Then what?
– Now I think it's all right. You just get to places,
where you usually go by bike I'd give up on you,
when you're already knocked out.
Behind Udine it goes
past vineyards and wineries. Friuli is considered to be
the white wine centre of Italy. Mild Mediterranean climate and
Cold air flows from the Alps, the best ingredients for a great wine. I want him fresh
and be fruity to the touch. * Music * After a good half hour.
we'll come to Percoto. This is where Robert wants me
a distillery, from which one of the best grappas
Italy's coming. And he's been here a long time.
no more cheap farmer's liquor, It's a noble spirit. Antonella tells us something
about the production. Our family produces Grappa
from marc according to old tradition in the fifth generation. We've been doing the grappa making.
revolutionized, by separating the first single-variety
Grappa invented. What makes your Grappa better
than the one we have at home? During distillation we use
the "discontinuous process".
The family cares personally
the manufacturing process. That's what Antonella's sister's for.
Cristina in charge. The craft has them
learned from her father Benito. Steam distillation
is very expensive and will mainly
in small distilleries. Only pomace is used here,
the grappa basis, of indigenous grape varieties
from Friuli. What would you tell us
for the backpack? This one.
It's a Chardonnay Barrique. (Robert) Looks good. That matured for a year?
– Yeah, it says 12, 2. 12 months. So, 12 months matured,
in five evenings. Get in the backpack.
Right in the backpack. The route also runs today most of the time on quiet
Side roads and country lanes.
Robert had given me
Promised surprising culture and it won't last long.
wait for them. We're coming to Palmanova,
a Venetian fortified city from the late 16th century. That's the old city wall.
– That's the old city wall, yeah. But it doesn't go through at all.
– It's all around. And it's not continuous.
– Not a bit? No, just now,
it's always zigzag. And that it's a star that's
is more likely to be understood from heaven. Only from above one recognizes
the amazing symmetry. It practically doesn't matter which
side to the center. Ah, and here we must now
for green? Yeah, you downstairs on that yellow stuff. This is where we have to press,
because only one can go through at a time? Watch your back. Why is he driving?
– Because he's got green as a car. And we have red pedestrians. Okay. (laughs) Cool, now we can.
– Yes, it is. That's a nice job.
And here in front, that's
probably the landmark? Here comes the big square,
the hexagonal. Because in Palmanova.
is all about the number 3. A 9-pointed star
with hexagonal space. 3 street rings,
Three gates, everything. And in the middle of this place.
is Mario. Who's Mario? Mario is this high mast
in the middle of the square. They give the mast
a boy's name?
– Yes, it is.
Hello, Mario, bye. The star shape
is really unique. Palmanova as a whole
is now a UNESCO World Heritage Site. Strassoldo. Yes, we're coming to Strassoldo,
a medieval settlement with a lot of flair. I'm glad I brought Robert. Who said this is where we're going. The Kaarst springs are typical
for the Friuli region. It's getting more and more historical. From now on the cycle path goes along
of the ancient Roman traffic road Via Julia Augusta. It'll take us to Aquileia. The city was founded in 181 BC.
founded by the Romans. Significant remains, such as the
Forum Romanum, are preserved.
Aquileia was in the Roman Empire a
important economic center. For Robert, this place is
a highlight of the region. Aquileia is the place from which the
Mission beyond the Alps, Christian missionary work
is based on. This is one of the most important cities
in the Roman Empire. Aquileia was already in the 2nd century BC.
and is considered the second Rome. Okay, but it's
wasn't that big, was it? Yes, I do.
we have no idea anymore, but I'd like the residents to be between
100,000 and 200,000.
The basilica became like this,
as we see them today, around the year 1000. The light space alone,
the Byzantine frescoes and simply the height of the basilica
fascinate me. But especially
is the huge floor mosaic. It is considered the most significant
and largest early Christian mosaic in Europe and was only
It was discovered at the beginning of the 20th century. It's from the fourth century.
and belonged to a church, destroyed by the Huns. At the new building of the basilica
in the Middle Ages you just had a second floor.
over the mosaic. It's no wonder Aquileia's on the list
of the UNESCO World Heritage Sites? Robert, thank you very much. I'm going on alone now,
cycle in the direction of Grado. Thank you so much,
that you came with me. Thank you, that was an honor,
a pleasure to be with you. Fine, then come back good.
– Yes.
Thank you. And you're making good progress to Grado.
– Always beautiful to the sea. Come home safe.
– You, too. Bye. Bye.
– Ciao. The last 10 km
so I'm going alone, to make this great journey
to let it work on me again. From above my target sees
and I'm gonna look great. The lagoon town of Grado. And the only way to get there
over this 5 km long bridge. What a home stretch. * Music * The sea on the right, the sea on the left,
the target over there. I'm very happy. Yeah, you can be, once you've been away from the Alps
to the Adriatic.
And thanks to the e-bike.
I'm not even that beat yet, as I feared. * Music * Grado with its waterways is a good place,
to unpack the backpack. Which, as always, you can win, when you write to us,
what's in it. I'm in Grado, I'm by the sea,
and it's a great feeling. 410 km Alpe Adria cycle path, and I've got one or the other
kilometers more. Of course.
to the Mozartkugeln in Salzburg, I was with Anna's family.
to enjoy a nice snack. I remember very well
to the ice cream at Venzone. I've got all this for you.
collected on these 410 km. It's all going in the backpack,
you can win it now.
If you contact us. I'm glad I'm here,
I hope you're cycling. Enjoy each and every one of them
Kilometres on this cycle track. Don't drive fast,
but rather quiet. Look right, look left. Beautiful greetings
from the sea from Italy. Copyright WDR 2019.