(techno music) – Hey everybody. My name's Seb Stott, and this is the NukeProof MegaWatt. NukeProof was one of the few
remaining mainstream brands not to offer an electric mountain bike. And apparently their dealers
were crying out for one. So the MegaWatt, as the name implies, is basically a Mega with a motor. The Mega is probably the
NukeProof's most iconic model, it's been around since 2009. And the MegaWatt shares a
lot with the version 4 Mega, released just last year. So like the Mega, and unlike the longer travel Giga, it uses a horse link layout, to deliver 165 millimeters
of real-world travel. And that's teamed with 170 mL fork. Unlike the Mega, which is available with
either a pair of 27.5 or a pair of 29 inch wheels, the MegaWatt is mullet only. So there's a 27.5 rear
wheel to help keep the chain stays reasonably short, with the motor. So the chain stays
measure 4 42 on this bike. There are three different
models going from 5.5 thousand US dollars, to 7.5 thousand US dollars for this factory model. All three have aluminum frames
and Shimano's EPA motor.
And while the cheapest
bike makes do with a fiber 4 watt battery, the more expensive two models
have a 630 watt battery to play with. NukeProof just merged to make room for a small
sized water bottle above that portly down tube, and there's a couple of bosses
under the top tube as well for storing maybe a tube. Like a few of the bikes
you've seen released recently, the cables go through the headset top cap. I'm not a big fan of this idea myself, but it does look a bit neater
and it doesn't seem to rattle. So it seems to work okay. The rubber chain stay
protection works really well at keeping the noise down too. Another thing is nice to see are the bearings on the rear shock hilux. So particularly with a design like this, where there's a lot of
rotation of the hilux, that should just help keep the friction down a little bit more, make it that bit more sensitive.
This suspension design closely
matches the latest version of the Mega, and I think that's a really good thing. So while all the versions of
the Mega had a kind of hump in the leverage curve, so they had maximum leverage
in the middle of the travel, that made them kind of
soft in the mid stroke and a bit unsupportive. The latest version, and this bike have a, have a leverage curve that's
progressive throughout. So the stiffness increases
as you go through the travel. Makes it nice and predictable, nice and supportive. Anti-squat is slightly on the lower side. So you get just under a 100% in the biggest sprocket. And that drops all the way
down to 50% in the 10 tooth. And that's at sag.
This is on the lower side
compared to most normal bikes, but for an e-bike where you're
pedaling over choppy terrain a lot of the time, having that lower anti-squat should mean the suspension
is a bit more free to move, so it should be a bit more sensitive. NukeProof have been criticized in the past for having quite big
gaps in the reach numbers between some of the frame sizes, but with the MegaWatt they
have a five size range going from small to double XL, with reach numbers in 20 mL increments, from 4 35 in the small, to 5 15 for this XXL size.
The effect of seat angle
goes from 77.5 degrees in the small and medium, rising to 78 degrees in the larger sizes. I actually measured the effect of seat angle on this bike at 77.9 degrees at my pedaling height. The head angle sits at 64 degrees, which is pretty much the new normal now, and the chain stays
I've already mentioned, it's fairly short at 4 42 mL. The factory model has this Fox 38 fork with the e-bike damper tune. So that's actually a
slightly lighter damping tune than the conventional fork. Meanwhile, the shock uses
foxes light compression tune with the medium rebound range. It's always nice to see
double-down tires from the off. And I've been pleasantly
surprised with the Shimano XT four pop brakes, which don't have as much of
the wandering bike point issue that we've seen with other
Shimano brakes recently. With all the speck out of the way, what's it like to ride? Well, I've not ridden every e-bike, but I've written quite a few.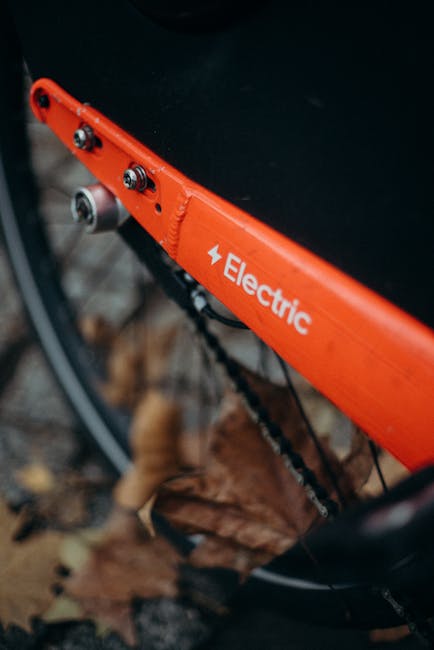 And I have to say this
one really stands out. This bike weighs 24.6 kilos,
which is pretty heavy, but it really doesn't feel
it when you're riding. That short back end makes it
that bit easier to kind of pick the bike up, hop and manual over trail obstacles. But at the same time, I have absolutely no problem keeping plenty of pressure
on the front contact patch, so that I don't have to, sort of, consciously lean on the bar to
get it to grip on flat turns. Add to that the really active suspension, which I've set up pretty
light on compression and rebound damping, and that really helps
the bike feel sort of lively and pop-y despite its weight.
What impresses me most is the traction. So the bike sags slightly
under its own weight and settles into its early
travel really easily. And then it gets moving
on the slightest bump. So what that means is it feels
really stuck to the ground and sure footed on those small
bump, low grip situations. The other thing I like is the fit. So at 190 centimeters or six foot three, I'm kind of in between
the XL and double XL on NukeProof's chart. But the double XL fits me really nicely. There's plenty of room to move
around in the front of the bike. But as I said earlier it is not
difficult to keep that front tire loaded and gripping well. I could do with the
handlebar a touch higher, but that could be fixed
with a handlebar swap. And despite that, I felt really comfortable
riding flat out on steep, rough tracks from the very first ride.
Those first impressions have only grown as I've ridden the bike more and more, everywhere from fast bike park stuff to sort of awkward tech. The bike feels really stable and planted, but at the same time, it's relatively easy to move
it around when you need to. Obviously every bike climbs well, but the steep effect of seat
angle makes it easy to keep the front wheel from lifting on
even the steepest of climbs, and that's despite that short back-end. For sure there are more
powerful motors out there than the Shimano system. And in some situations, a 29 inch wheel would be even better for getting up rocky steps, but the supple suspension and
the steep seat angle make it easier to maintain traction
on technical climbs. So as I say, I've written a lot of e-bikes
and while I do enjoy that you could do way more laps
in the same amount of time, the descending has never quite
matched up to the feeling of riding a regular bike for me.
But the MegaWatt is the bike
that's come closest by far to matching the feel of a regular bike. Obviously riding a bike
that weighs almost 25 kilos is different, but in some ways that
gives you more stability and more traction. So it's not all bad. And overall, I've enjoyed
riding this bike down the hills almost as much, if not as much as my
regular mountain bikes. So it has been a bit harder
to take those normal bikes out for a ride while
this has been in my shed. So let me know what you
think of the MegaWatt and of e-bikes in general in the comments. I'm sure you will. And thanks for watching and I'll see you in the next one.
(techno music).