Have you ever wanted an electric 
motorbike so sturdy that it could   carry nearly ten grown men without buckling? Come along as we showcase one 
such bike that is lightweight   with carrying power unparalleled in its field. And stick around until the end of the 
video for a look at our honorable mentions. Let's get to it! To get notified   when a new video is posted 
hit the bell icon below, right next to the subscribe button.
Thank you for watching, Mind's Eye Design! Some of the most eye-catching technological 
marvels in the last few decades have come from   a certain place in the United Arab 
Emirates, and that place is Dubai. Carbogatto is a company that hails from there. 
They started their business with one clear goal:   creating a futuristic bike 
that borrows from the past. In doing so, they have created a truly 
timeless product that will make everyone   do a double-take and promises to be as 
good a companion as you could ask for. That bike goes by the name of H7, and without 
further preamble, we'll get right into it. The very thing you'll notice about this 
immaculate bike is that sleek monocoque frame. Looking like a reverse step-through, the 
frame is constructed from T700 and T800   carbon fiber cured under high pressure at 
around five hundred degrees Fahrenheit. Because of this, the bike can carry loads 
higher than one thousand four hundred pounds,   which is about nine grown men, give or take. As you can see, all components of 
this machine are designed internally,   which adds to that sleek look and keeps 
them safer from weather and wear and tear.
As every rider knows, the handlebars are a 
subtly important piece of any bike. So you'll   be happy to hear that Carbogatto offers 
some customization in this department. You can choose between aluminum or 
the same carbon fiber as the frame,   and they even have a handful 
of shapes to choose from. Integrated into the rear wheel is the powerhouse 
of the H7. This electric Direct Drive motor pumps   out three kilowatts of power. It is capable 
of a peak output of six and a half kilowatts. It has four riding modes to swap between; 
normal, dynamic, eco, and safety. The advantage to such a motor is that it 
doesn't wear away except for the bearings,   which only need to be replaced 
every ninety-three thousand miles. For power, the H7 uses a forty-eight-volt battery 
capable of around sixty-two miles per charge. A full charge will take around five 
hours, but the available supercharge   mode will get you up to eighty 
percent in just forty minutes.
Suppose you're interested in this one 
hundred and three-pound luxury bike.   In that case, you're looking at luxury prices 
that start at around twenty-two thousand dollars,   but that can rise if you're looking to include 
the optional things the company offers. As always, thank you for watching, 
and we hope you enjoyed the video. Head on down to the comment 
section to let us know your   thoughts – your feedback is always appreciated.
It's not hard to guess why Barcelona-based   e-bike manufacturers named their 
latest creation the "Oohbike." The uniquely creative design looks like 
a cross between a traditional road bike   and a futuristic Tron cycle, turning 
heads with its next-century aesthetic. The hubless front wheel is sleek 
and confusing at first glance,   especially as the inner ring 
remains stationary while riding. But this hollow space was 
designed with storage in mind,   allowing riders to stash 
away items for safekeeping.
Both wheels are surrounded by solid,   unbreakable Tannus tires that remove 
the hassle of inflating ever again. A grease-free carbon chain system means an end to   tucking your pants into your 
socks before hitting the road! The 250W mid-motor is powered by 
the frame-integrated 36V battery,   which only needs two and a half 
hours to charge to maximum capacity. Finally, we get to the number one spot. We have   already mentioned the Trilix from Moto 
Parilla, but what about the Carbon? Well, the Carbon is an e-bike unlike any we've 
seen, and it comes in four different models.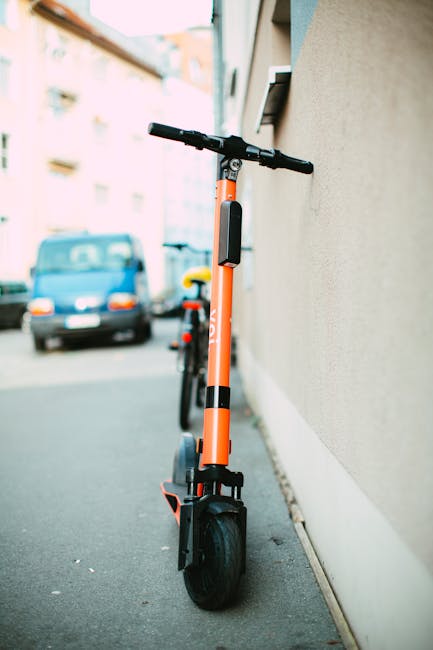 Every model has oversized tires to help you grip   the pavement or gain traction 
on even the roughest terrain. The Factory is the standard model and offers a 48V   battery and your choice of 
a 250, 500, or 750W motor. The Limited Edition model is an extension of 
the Factory and has handmade leather seats,   as well as new handlebars. And there are only 
130 available for purchase, so nab one quick! The Mimetica takes the Factory design and then   adds a beautiful handmade painting from 
your choice of three different patterns. And of course, if you want a much more hands-on 
interaction with the building of your bike   and to customize nearly every aspect of 
it, then you have to go with the Ultra.
So, which bike strikes your fancy the 
most? Let us know in the comments! Closing in on our number one, we nearly 
come to the end of the video. Of course,   we still have one more e-bike to wow 
you, so let's not dally any longer. Civilized Cycles is a global team comprised 
of various talents in the industry. They   say their mission is to make the most 
"civilized" bikes globally for the world. Through a lengthy design process that took   many people worldwide to help 
build, Model 1 was created. The Model 1 is a deep step-thru design that 
almost seems to be wearing a skirt of some sort.   With the larger rear of the e-bike 
comes a second seat for a passenger! That skirt happens to be an integrated 
set of panniers for storing groceries,   equipment, or anything else you may 
need for up to 50 pounds of storage. And whether the road you ride is 
made of dirt, littered with potholes,   or any other less-than-ideal terrain, the 
Model 1 has you covered. This practical   EV has automatic full-suspension that 
will adjust to any hiccup on the road. The 750 Watt motor is powered by a 10.5Ah battery. 
If you pick up the optional secondary battery,   the Model 1 has more than an apt 
range of 50 miles.
Like most e-bikes,   the speed will top out at 28mph, 
which is the average legal limit. If you want your own Model 1 from Civilized 
Cycles, they are selling for $4,500. Innovative e-bike manufacturer, Urtopia 
has long had a strict emphasis on design.   Based out of Hong Kong, Urtopia sought 
engineers and designers from around the   world who had a proven track record 
of functional aesthetic creativity. These designers are MIT and Ivy League Alumni,   having worked for massive firms like 
Apple and BMW, to name just a few.
One such designer was Mathis Heller,   who'd recently completed work on the BMW I 
Series and Siemens ICE 3 high-speed train. He helped design the Urtopia 
Carbon E-Bike, a sport,   intelligent electric bike fashioned out of 
the same carbon fiber used in road cycles. The frame, fork, handlebars, seat post – even 
the chain belt is all made from carbon fiber,   for a total weight of just over 30 pounds. Despite this, the Urtopia's built for 
urban exploring. Puncture-resistant   Kenda Kwest tires and front and rear dual-piston   hydraulic disc brakes mean riders 
have both control and reliability. Powering the Urtopia is a removable 360Wh Samsung   lithium-ion battery capable of taking you to 
a pedal-assisted maximum range of 80 miles.
Using their patented quick-charger, you can top 
yourself up from empty to full in two and a half   hours. Urtopia says its batteries will recharge 
1000 times before reducing to 80% capacity. Torque comes via a 36V rear hub motor and a carbon 
drive belt guaranteed for up to 18,640 miles.   No traditional chain means no 
grease, no chinks, no mess,   and definitely no time-consuming chain repairs. Riders can choose up to five different 
speed and pedal assist modes. The first   is "pedal," with no motor support. 
"Eco" mode uses minimal pedal-assist,   designed for those that need to conserve 
battery and who don't mind a little exercise. Then there's the "comfort" mode that 
utilizes an integrated torque sensor   to anticipate when pedal assist will be required. It prevents that jerky resistance when going 
from flat surfaces to inclines at speed.   "Sport" mode relies less 
on how much you can pedal,   while "turbo" mode pushes the 
Urtopia Carbon E-Bike to full speed.
If you're in the US, the Urtopia carbon 
e-bike can reach speeds of 20 mph. Still,   regulations require software limiting 
e-bikes in Europe and Asia to 16 mph. If you enjoyed this video, you can 
help us out by hitting the like button, subscribe, and keep up to date on future posts..