Electric single speed bike with a 510 Wh battery and rear motor Battery is at level 4 of 5. Im riding now 120m uphill Motor is pushing up to 25 km/h and turns off. If im going under 23 km/h it kicks in again. Im riding at 25 km/h here. And you see my legs are really slow. The gear radio is very, very high. So acceleration is bad. Often I have to use the Boost mode I will show it later in this video Maybe I will change the gear ratio. A half pedal turn on Radmission is 3,4m
and on my blue Aventon Cordoba it was 2,9m And you see even with this 17% faster/easier gear ratio
I could ride up to 40 km/h I thik this gear radio is made for the US law.
There can E Bikes go up to 32 km/h instead 25 km/h Great weather in november Okay now climbing. We got also headwind. 2nd highest level. Its a little bit hard to pedal. I got 20 km/h With my analoge bike a had to walk Maximum power and its hard. I got 21 km/h.
With my alaoge bike I've got maximum 7 km/h Finish. It was a little bit hard. Im still breathing hard. Yes I've also done this hill with my analoge bike.
But I think I was about 20 minutes slower. Battery is now at 3/5 Castle Hohensyburg in NRW is wonderful. Great view! There is Herdecke (a small town) and the Ruhr river Behind me is Dortmund 210m uphill and 84m downhill +126m higher About 1 hour with my old bike and about 40 minutes
with the Radmission. 11km ride Often I used maximum power. Steep hills like this are the limits Not for the Alps small hills are not a thing I like the 510 wh battery on a 1000€ E-Bike It has a breaking and a front light built in I've got fenders and a kickstand for free. Its still not arrived. Frontlight is great. even at fully darkness mechanical not hydraulical disc brakes.
They are quite good The rear brake dragged. Within 5 minutes the problem was fixed. I like the dutch-style handlebar. build quality is great. It doesen't feels cheap. red and blue version is not available in Germany. I like singlespeed bikes but the gear ratio is not good. The key could be annoying while carrying the bike. I really miss a speed info or a display. I think there is a display for Radmission available soon. The seat was at older Radpowerbikes very bad. This one feels good. I like the 59mm wide wheels. (1,9×27,5") It have 3 bars on the tires (44psi) The battery is not built in. It looks not as good. But its really okay in this price range. I appreciate it.
This reduces the price tag.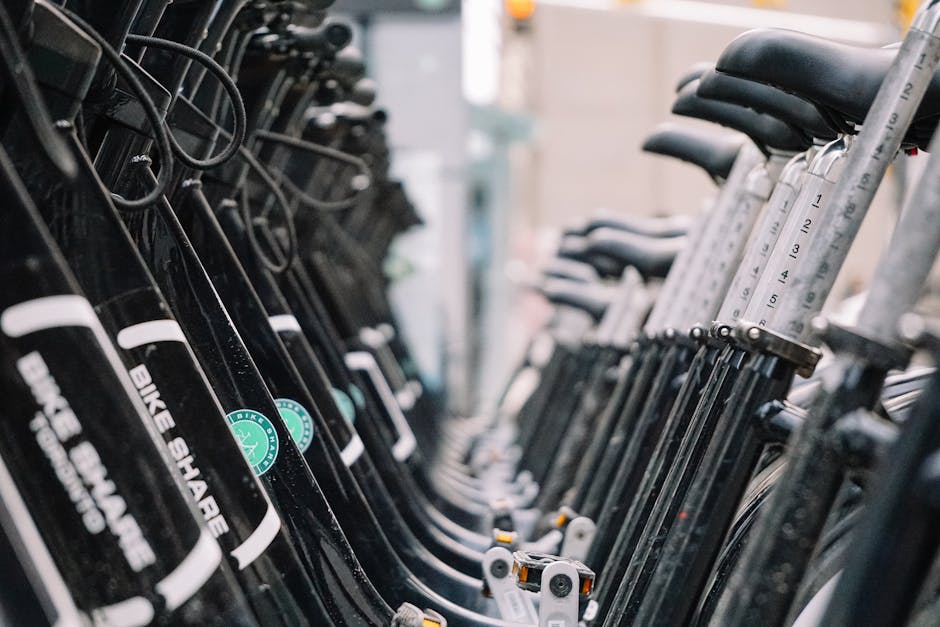 Here the acceleration test: Level 4 of 5 and its a little hill, maybe 3% Now im pushing hard into the pedals. Especially from 0-5 km/h the accerleration is really bad.
When the motor is still off. level 4/5 totally flat ground Here at the fence you see how steep the is the hill Level 4/5 Now im pedaling really hard! I must change the gear ratio. 120m down to Herdecke. many cycle paths in Germany go to nowhere There also was a sign (cycling path to the river) Google Maps => Car => Parking lot at the town hall motor is silent. In the video it sounds louder as in reality. Dortmund suburbs Yes. Traffic yam!! Without motor. As an usual bike.
With motor its way more fun! OMG I'm in a subway station! Here you see the bright lights with a analoge bike. You hear me hard breathing. with the Radmission. Really simple. The motor helps you when cycling is not funny. Its so cool! small hills are not a thing. Even with one gear. The acceleration is bad in case of the hard gear ratio. I will change the gear ratio. Fenders and a kickstand will be deliverd soon. Light is really bright. Google maps said 53 minutes. I was in 34 minutes here. About 200m climbing uphill and 29 km riding. It costs about 40-50% battery.
Battery is now at level 2/5. We started at 4/5 Light is not flickering! showing the breaking light. Rinding an Ebike is still sports. I've sweated a lot. battery is about as big as a 1,5l bottle. Bike weights about 21 kg. Its okay. You can carry it 1 or max 2 stories. But not up to the 4th floor. Fenders and Kickstand are arrived and they have good built quality. Range is about 70-80 km. (45-50 miles) I really like this bike. Thank you for watching this video.