♩ ♫ FUNK MUSIC ♬ ♪ Here is BK42 and I want to show you this amazing
unbranded, affordable e-bike! For full disclosure, this isn't a sponsored
video. I have a deal with the manufacturer to offer
a special gift and a discount coupon for new buyers by the end of this video. Stay with me! ♩ ♫ UPBEAT MUSIC ♬ ♪ – – – B-roll – – – This is what it looks like when it's folded
down, but don't be fooled, this bike is a beast! From the pictures, you can't really tell what
size it is. When you see it in the flesh, you realize
how big this thing is. If you're looking for a bike that you can
easily fold and carry around with you, there are more suitable folding bikes out there. It weighs more than thirty kilos. And it's not small, it does fold to make it
easier to store in the winter, but I can't fit in with my car's boot. I'm 179cm and I'm keeping the saddle and handlebar
pretty much at the minimum height level so it won't be a problem for the taller riders.
This is not by any means a small and portable
bike. But, it is indeed a great all-terrain e-bike,
and a lot of fun riding it! Unfolding the bike takes some getting used
to, but it's just a matter of finding the right position and some patience. ♩ ♫ UPBEAT MUSIC ♬ ♪ There is a little support arm at the bottom
to protect the chainring when the bike is folded. The folding frame mechanism is easy to use
and can be adjusted for more or less locking pressure. To unlock it, you need to push the locking
pin and pull the lever. Folding the handlebar is very simple, turn
the locking ring left, pull the folding lever, and push the bar. ♩ ♫ UPBEAT MUSIC ♬ ♪ The battery is hidden inside the aluminum
frame, so it's pretty clean-looking. ♩ ♫ UPBEAT MUSIC ♬ ♪ This one has a 48v 14.5Ah Samsung
battery pack. The range is around 63km with one charge and
pedalling and the maximum speed is 40km/h. It will drop drastically as the battery levels
drain.
When the battery level is very low, it is
still possible to ride assisted only, but the top speed at maximum pe dal assistance
is around 18km/h. It is not recommended to let the battery die
before recharging it as this can reduce the lifespan of the battery. Riding the bike without the power supply isn't
too bad. The smaller, 20 inch wheels and the frame
design are not the best for a pushbike, but I have travelled more than 20 kilometers with
the system off. The manufacturer offers batteries going up
to 17.5Ah if you want more capacity. The charging process isn't fast. About six/seven hours for a full charge. Replacing the charger with a faster one is
unsafe, according to the manufacturer. It can be charged using the small plug located
near the battery compartment, or if you prefer, the charger can be connected directly to the
battery pack as well. If ordering from this manufacturer, be sure
to specify the appropriate charger plug type for the country you live in. The bike comes with a set of keys.
They are used to lock and unlock the battery
compartment and it runs with or without the keys on. This one comes with a BAFANG 750-watt motor,
but you can choose from 250 up to 1K watts. The motor accelerates very quickly and makes
a cool sound. – – MOTOR SOUND – – The torque is amazing, it
is like a scooter power. This motor is powerful enough for any city
hills. It comes with full suspension. The rear shock has adjustable stiffness, but
even at its softest setting I found it to be too hard. The front suspension can be adjusted as well
to match my riding style. I got the "Tektro" hydraulic brakes with motor
inhibitors which override the powerful motor. They're not the best hydraulic brakes, but
they're pretty good. The nine gear system is cheap, but it does
the job. It comes with a Shimano SORA derailleur. Because of the powerful 750W motor, I can
ride the bike with or without pedalling support so shifting isn't as frequent compared to
a pedalling a normal bike. Although it is a cheaper drivetrain setup,
the rear hub drive means that these mechanical parts will only be subject to normal rider
pedalling power.
If this was a powerful mid-drive bike, I would
assume these cheaper components would likely deteriorate quite quickly. The Bafang C18 display allows the rider to
configure the Pedal Assistance System. There are five levels plus the sport mode. The pedal assist is very responsive when I
start pedalling and cuts the power very quickly when I stop. But I have noticed that how quickly it stops
depends on the assistance level. Switching to Sport mode seems to only change
the display colors, I can't feel any power difference. The bike comes with a thumb throttle, but
a twist throttle is also available. The handlebar is definitely a weakness; it's
small and clunky. I will replace it soon and the manufacturer
could improve it as well! The controls are uniformly laid across the
bar and can be moved for a better fit. There is another adjustment clamp for the
handlebar position. A colorful and big "BAFANG" labelled display
shows battery and speed information.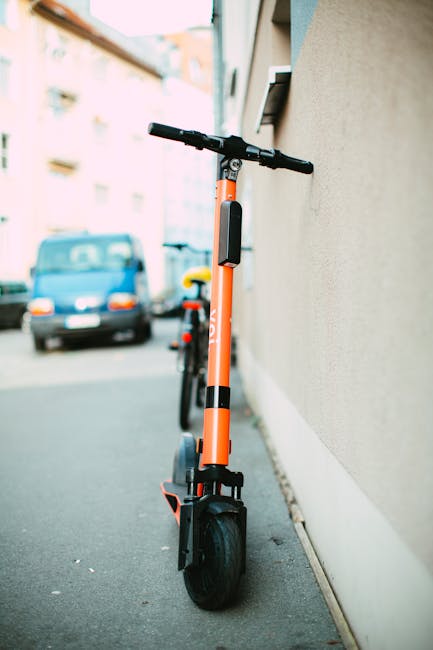 It is very bright and easy to use. The display controls the integrated front
and rear lighting, allowing the rider to switch the lights on and off when needed. The light sensor sensitivity can be changed
in settings as well as maximum speed and other options. If your phone runs out of battery, there's
a USB charging port available which is a great backup power source. The integrated headlight is bright and pretty
strong. I received some complaints from other road
users, so I keep it pointing down. The rear light is well designed and works
together with the headlight. They can be activated manually or automatically,
turning on automatically when it gets dark. There are no brakes or turning lights though. The 20 inches by 4 tires are massive! I do recommend going crazy in the rim colors! They really stand out! The kick stand is fairly cheap, but so far
it still keeps the bike upright.
I decided to remove the aluminum alloy fenders
and the aluminum alloy bash guard. They are great, but I just don't like them! The rear rack is simple. It is rated at 20 kilos and is very sturdy. Perfect for daily commutes. Once the order is placed, it takes about one
month to arrive in Europe. Delivery can take longer if you customise
the bike and live further away. For a buyer I know in Ireland, it took a little
over 6 weeks to arrive, so it does depend. Ask the manufacturer to get exact delivery
estimates for your location. The customer service is great and very responsive. I decided to replace the folding mechanism,
just to make it look better, and they sent me a new one charging only shipping costs.
You can see how easy it is to replace the
lever in this video right here! All technical questions are answered very
quickly as well. The bike is very well built, it is solid and
all joints are neatly welded together. There are some upgrades to be done but at
this price range… I was expecting that. This bike is priced 987USD plus shipping and
local taxes, I paid about 1320 dollars to be delivered in Warsaw – Poland. Be sure to get a total price that includes
delivery to your door. The DDP shipping option will ensure you're
not hit with any unexpected customs, tax or delivery costs after the bike is shipped. I feel comfortable and safe riding this bike. Lots of fun riding it! No regrets! And finally… I was very concerned about how the bike would
be delivered at my home, about the packing and so on.
They packed it very well, with plenty of extra
protection and the carton box was huge and very solid. Watch the unboxing video right here As I promised at the beginning of this video,
if you contact the representative and say that you are coming from the BK42 Channel, you'll get a gift of your
choice – a mobile phone holder or a kettle holder the wheels will be painted with your
favorite color for free plus a 20 dollar coupon. All contacts and information will be in the video description below. I hope this video was helpful and will support
your purchase decision.
If you have any questions, let me know in
the comments below. Cheers 🙂 ♩ ♫ UPBEAT MUSIC ♬ ♪ – – – B-roll – – -.