When it comes to e-bikes, there's an 
impossible trade-off in the design   process. The bigger the motor and battery needed; 
the more weight ends up being added to the bike. Introducing the Urtopia Carbon E-Bike, 
an urban-road-bike-hybrid built almost   exclusively out of lightweight carbon fiber. 
Helping to limit the weight of the bike. Let's get to it. To get notified when a new video 
is posted hit the bell icon below, right next to the subscribe button.
Thank you for watching, Mind's Eye Design! Innovative e-bike manufacturer, Urtopia 
has long had a strict emphasis on design.   Based out of Hong Kong, Urtopia sought 
engineers and designers from around the world   who had a proven track record of functional 
aesthetic creativity. These designers are MIT   and Ivy League Alumni, having worked for massive 
firms like Apple and BMW, to name just a few. One such designer was Mathis Heller, who'd 
recently completed work on the BMW I Series   and Siemens ICE 3 high-speed train. He helped design the Urtopia Carbon E-Bike, a 
sport, intelligent electric bike fashioned out   of the same carbon fiber used in road cycles. 
The frame, fork, handlebars, seat post – even   the chain belt is all made from carbon fiber, 
for a total weight of just over 30 pounds. Despite this, the Urtopia's 
built for urban exploring.   Puncture-resistant Kenda Kwest tires and front 
and rear dual-piston hydraulic disc brakes   mean riders have both control and reliability. Powering the Urtopia is a removable 
360Wh Samsung lithium-ion battery   capable of taking you to a 
pedal-assisted maximum range of 80 miles.   Using their patented quick-charger, you can top 
yourself up from empty to full in two and a half   hours.
Urtopia says its batteries will recharge 
1000 times before reducing to 80% capacity. Torque comes via a 36V rear hub motor and 
a carbon drive belt guaranteed for up to   18,640 miles. No traditional 
chain means no grease,   no chinks, no mess, and definitely 
no time-consuming chain repairs. Riders can choose up to five different 
speed and pedal assist modes.   The first is "pedal," with no motor support. 
"Eco" mode uses minimal pedal-assist,   designed for those that need to conserve 
battery and who don't mind a little exercise. Then there's the "comfort" mode that utilizes 
an integrated torque sensor to anticipate when   pedal assist will be required. It prevents 
that jerky resistance when going from flat   surfaces to inclines at speed. "Sport" 
mode relies less on how much you can pedal,   while "turbo" mode pushes the 
Urtopia Carbon E-Bike to full speed. If you're in the US, the Urtopia carbon 
e-bike can reach speeds of 20 mph.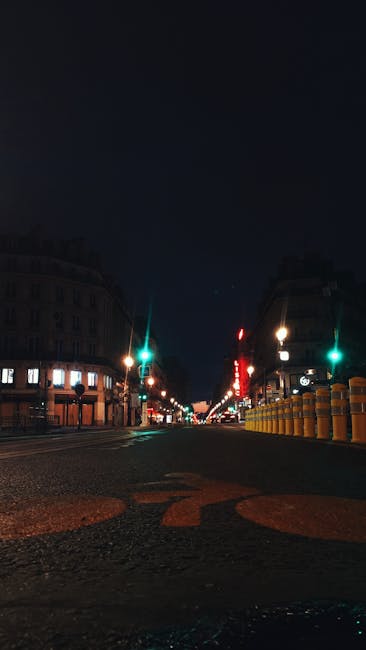 Still,   regulations require software limiting 
e-bikes in Europe and Asia to 16 mph. The Urtopia Carbon E-Bike's frame is not only 
lightweight but incredibly intelligent as well.   Embedded mmWave radar sensors allow the e-bike to 
be detected by other vehicles. At the same time,   the "Advance Real Early-Indication System" (ARES) 
warns you of approaching hazards behind you. The smart handlebar features an integrated 
LED dot-matrix display for simple battery and   speed data. It's here that you can easily 
unlock the bike via fingerprint sensor,   switch speed modes, and retrieve trip 
data via the haptic-enabled controls. However, if your hands are full, the 
Urtopia Carbon features voice control   for changes while you're on the go. In-built gyroscopes and accelerometers 
report back to you when the bike is locked,   so you always have a way to track 
if someone's messing with your ride. ESIM compatibility also lets you give your Urtopia 
Carbon E-Bike a trackable 4G fingerprint. If your   bike is ever lost or stolen, it's easy to track 
its location, in real-time, via the Urtopia app. The app seamlessly connects via Bluetooth and 
WiFi.
Through it, you're able to access a wealth   of trip data, navigation, and a handy guide to 
see how much CO2 you've saved by going green. The Urtopia Carbon E-Bike was originally available 
via an Indiegogo campaign for just $1999. Still,   after a successfully-backed campaign, it has since 
returned to its primary production price of $2800. There are also cashback and 
accessory package deals available.   While parts are mainly sourced from 
China, Urtopia has warehouses in the USA,   Germany, Netherland, France, UK, and Canada. 
So it can quickly be shipped worldwide.
Do you incorporate e-bikes 
into your daily commute?   What matters more to you? Power or 
aesthetics? Let us know in the comments below. If you enjoyed this video you can help 
us out by hitting the like button, subscribe, and keep up to date on future posts..