Hi viewers, welcome to KSTAMP. Today we will look at top 10 reasons not to buy RV400 You heard me right. We will see why should you not buy RV400 and who should not buy RV400 This video will be a top 10 reasons video. So starting from 10 to 1 we will see the most important reasons not to buy RV400. Let us get into the video. ## KSTAMP INTRODUCTTION ## #### So in this video, the 10th reason for not buying RV400 is Made in China. Yes, even though the bike is assembled in India, many parts are from China So for those who are of the opinion that during the India-China conflict, you should not buy Chinese products this reason might be an important reason for not buying this bike but Revolt is now taking the 'Make in India' campaign very importantly and they are considering making the bikes in India.
So since this is currently made in China, for those who don't like that tag should not buy this bike. #### 9th Reason. This reason is about sound lovers. No matter how they have given 4 different sound levels in this bike and even though they are good the engine lovers who enjoy the engine's sound, and vibration feel will not like this bike's experience. Because the sounds come from speaker, the true feel of the sound is not there. So for sound lovers who expect sound from the engine like a Bullet or a KTM would be disappointed. Also as we keep driving, if dust accumulates in the speakers, the volume of the sound might reduce. So for that reason, for sound lovers this bike is a no.
This is the 9th reason for not buying the bike #### Service. No matter how good the service regulations are and how good the service guidelines are the service personnel, especially in Chennai, are constantly shifted. That is, if there is an engineer in one office, I have not seen the same engineer constantly. I have bought this bike 7 months ago and there might been 10 different engineers The engineer I have seen once, I have not seen him again. When I say engineer, I mean the technical person who handles the bike. Those people. Also, initially the technical engineer who checked my bike seemed to check it well. Nowadays, since this cycle of changing engineers, they are also getting confused and used to the work slowly due to which there is delay Those who say that in branded products you get the best service, they might slightly disappointed with this service.
Because of this, this is a reason for not buying the bike. #### Okay, #7. #7 is Build quality. RV400 is a first generation vehicle. They have made this vehicle as light as possible to increase the mileage of the vehicle. So in that sense, there are some compromises in the build quality of the bike like the bike build is not metal and some parts of the bike are of very poor quality. Like for me, when I drove it in water, a little stagnant water, the fuse connection between the bike and the display got disconnected.
So there are such minor build quality issues. It is not a big concern but those who look at build quality and want metal build will be disappointed. So this is one of the reasons not to buy the bike. #### Next is reason #6. This reason is for sport bike lovers. Because no matter how good this bike is in torque and acceleration in 1st mode and in 2nd mode, in 3rd mode torque it is just okay. It is not great and not bad, just okay. And the major torque in 1st and 2nd mode is absent in the 3rd mode. 3rd mode seems like just for name sake. With full throttle, 3rd mode gives an average of 80 kilometers per hour and maximum speed is 86 kilometers per hour. So for those who want to go fast and want the sport bike feeling, this bike is not satisfactory.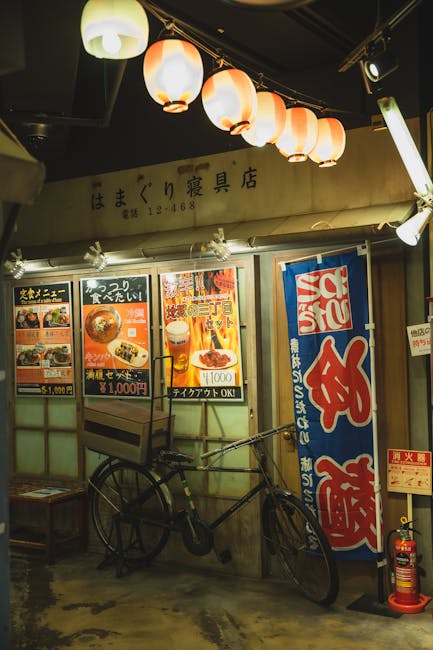 #### #5 Load capacity. They have said that this bike can take a load of 150 kilo grams. This does not mean that the bike will stop if you put more than 150 kg. But there is a chance that the mileage of the bike reduces. So because of this So anything above 150kgs, like very hefty people or two hefty people, due to increased load capacity the mileage and torque might not be satisfactory. So this also might be a reason for not buying a bike. #### Reason #4. You can say that this is one of the major reasons because this is the cost of the bike. The cost of the bike was INR 1,15,000 when I bought it but now I hear that it has increased to INR 1,26,000. The cost of the bike is definitely high but I say that it tallies with the mileage and cost of petrol for sure Even then, since thecost of the bike is high and since EMI options are not flexible, this is a reason not to buy RV400.
#### Next is long distance. No matter the fact that electric vehicles have come and that companies have worked on electric vehicles since each company uses their own set of plugs for charging, there are problems setting up uniform charging stations in the city and even then, charging stations are setup in the city so long distance travel is difficult like city-to-city or suburban-to-city travel So if you do a lot of inter city or inter suburban travel, RV400 is not a great choice. So this is also a reason not to buy the bike. #### Reason #2. Non-Frequent users. I say non-frequent users because this bike runs on Lithium-ion battery. If you do not use a Lithium-ion battery a lot, there is a lot of charge loss. Because of this drastic charge loss, we cannot utilize RV400 fully So in this case, frequent users who drive 20 kilometers up-and-down or so daily will find this bike very useful. But it will not be a great use for non-frequent users or users who drive 5 kilometers a day. So for such people, this bike is not advisable. It is one of the major reason for me not advising non-frequent users to buy this bike.
And a major reason to buy this bike is mileage. If 1% of the charge drains daily and you don't use it frequently and you don't maintain the battery definitely the bike will not be utilized and you will not reap the profits. So non-frequent users is a major reason not to buy the bike. Before we see #1 reason, let us see some reasons that did not come in the top 10 reasons. #1 is that there is no center stand for the bike. #2 is the slow charging speed, #3 is uncomfortable driving speed, and #4 is light weight.
Due to light weight, the vehicle shakes a little at high speed. #### So now we have come to the end of this video. Everyone must be waiting for the 1st top reason not to buy this bike. Thank you for waiting and please consider subscribing! So the top reason not to buy the bike is, after booking the bike, the duration of delivery of the bike. The delivery for this bike is about 5-6 months right now. That is a very long duration. So if this is an immediate need for you and it is an utmost necessity and you definitely need to buy it now, then you cannot buy this bike There are many problems. Importing China-make, manufacturing problems, and because of problems with third-party vendors there is a delay in delivering the bike. So if you need this bike immediately and try to buy this bike, it is a major reason not to buy the bike. You can buy any other vehicle and wait for the next generation of electric vehicles.
Thank you for waiting and this is the top 10 reasons not to buy RV400. Thank you for your patience. Please like, share, and subscribe and keep supporting. This is Kamalesh signing off of KSTAMP..