Hi viewer! If you like electric motorcycles 
but fear those $10, $20, and $30k price tags   then get ready because in this video we reveal   seven electric motorcycles you can buy 
right now for under seven thousand dollars.   But first, we're so close to crossing the 20,000 
subscriber mark. If you like well-researched   youtube videos on e-bikes electric motorcycles 
and other futuristic transportation-related topics   then please consider subscribing we'd love to have 
you in our community. Number seven, the Ubco 2×2.   The first bike on our list of seven electric 
motorcycles under seven thousand dollars   is the Ubco 2×2. Based out of New Zealand, 
the Ubco 2×2 is an electric motorcycle that   is not only great for getting around town but can 
also handle off-roading adventures effortlessly.   That's because the Ubco 2×2 comes with a 
powerful hub-based electric motor mounted on   each wheel yep with two one kilowatt dc electric 
motors one in each hub you can truly expect the   ability to tackle any terrain what's more with 
a maximum range of 54 miles with the standard   2.1-kilowatt-hour battery pack or 80 miles with 
the extended 3.1-kilowatt-hour battery pack   you can off-road all day long and get back home 
with energy despair the Ubco also acts as a   mobile power supply so if you're ever stuck in the 
middle of nowhere and your phone battery is dying   or you need to charge another device on the go you 
can do so by plugging it directly into the bike   priced at $6,499 and available in many 
countries around the globe including the united   states the Ubco 2×2 electric motorcycle is an 
eco-friendly and lightweight electric motorcycle   great for adventure seekers who want to blaze 
their own trails.
Quiz time! Do you know what the   longest total driving range is for a production 
model electric motorcycle right now in 2022?   Leave your answer in the comments and we'll 
reveal the answer at the end of this video!   Number six, the Volcon Grunt. The Grunt 
by Texas-based Volcon e-power sports   isn't exactly street legal but who needs 
streets when you have tires this big,   right? Yep. This easy-to-use fat tire electric 
bike allows riders to go on outdoor excursions   or get tasks done around their property without 
the sounds, fuel, or vibration associated with a   traditional motorcycle. What's more, the Grunt 
is less geared towards motorcycle enthusiasts   and more geared towards outdoor 
enthusiasts and rural property owners.   With a motor and battery that feature the 
industry-standard ip67 waterproof rating,   you can work around your property or tear up 
your local trails and mud holes without fear   of damaging your new e-motorcycle.
The 48-volt 
battery pack aids in delivering a total driving   range of up to 75 miles and can be fully charged 
via a standard 120 volt in two and a half hours.   The battery is guaranteed for up to one thousand 
cycles it features a two-year warranty the grunt   also features regenerative braking simply let 
off the throttle while the bike is rolling   and the regen is activated. The top speed is 40 
miles per hour and the towing capacity is massive,   coming in at 750 pounds. Now how's that for 
utility? Number five, the Brekr Model B. Up next   is an electric motorcycle that is not only under 
the $7,000 price point but is close to being under   the $5,000 price point. Currently only available 
in Belgium, Denmark, France, Germany, and the   Netherlands. The Brekr Model B is an affordable 
e-motorcycle starting at 4,749 Euros, or roughly   $5,199 this lightweight electric motorcycle 
weighs a mere 150 pounds without the battery pack,   and 175 pounds with the battery pack, and features 
an exceptional total driving range. You can expect   50 miles of riding with the 2-kilowatt-hour 
battery pack or twice that with the purchase   of a second battery. Fyi, there are two slots in 
the frame one for each battery.
The top speed is   28 miles per hour thanks to the 2.5-kilowatt 
nominal and 4-kilowatt peak power output motor   making it a great city commuter option. One great 
feature we love about the Brekr Model B is the   safety sound system that plays motorcycle-like 
sounds as you accelerate and decelerate.   This ensures a safe riding experience for you 
and other road users. The warranty options are   great too. The frame comes with an 84 month 
or seven-year warranty and the battery comes   with the industry-standard two-year warranty. 
Number four, the Denzel electric cafe racer.   The Denzel electric cafe racer is another perfect 
solution for riders who want the thrill of an   electric motorcycle without the high price tag. 
With base models starting at $5,200 via their   website this electric bike has a top speed of 
53 miles per hour and an ip67 waterproof onboard   charger, which means you can ride it in any 
weather condition. Plus, its old-school cafe racer   design will definitely make you stand out from the 
crowd. The high-performance 7.5-kilowatt brushless   dc motor is paired with a direct chain drive 
to the rear wheel eliminating gear shifting and   improving efficiency.
The Denzel motorcycle also 
features regenerative braking and cruise control   as well as a 2.2-kilowatt onboard charger that 
turns any standard outlet into a charging station.   There are two battery options available. 
The first is 42 amp hours and provides up   to 62 miles of range. The second is 60 amp 
hours and provides up to 87 miles of range.   The company appears to be seeking US-based 
dealers to carry their bikes. However,   as mentioned earlier, you can buy the bikes 
directly from their website for $5,200 dollars.   Number three, the Sondors Metacycle. It seems that 
every video on electric motorcycles has to include   the Sondors Metacycle and well, this one's no 
different. We've covered the Metacycle before   but have a few updates for you. Firstly, the 
company is accepting orders on their website.   But, according to the brand, due to 
unprecedented demand and shipping setbacks,   Sondors is currently unable to specify an exact 
shipping date on orders.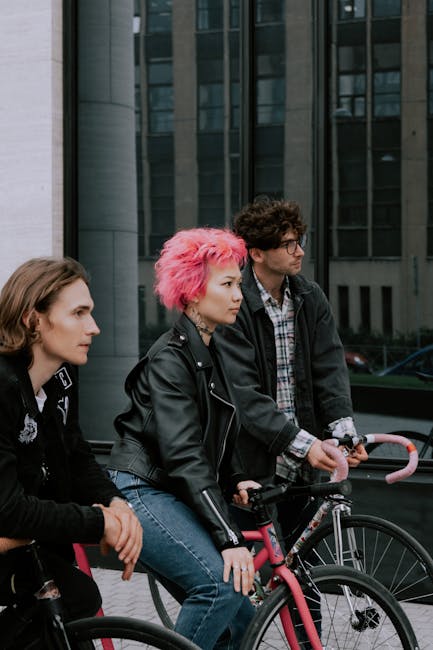 All orders are still   valid and owners will be notified immediately when 
a shipping date becomes available. The price tag   at the time of this recording is $6,000 dollars, 
which feels like a steal considering the quality   of components and brand value that the Metacycle 
features. The top speed is 80 miles per hour,   the fastest on this list so far, thanks to 
the 8-kilowatt nominal and 11.5-kilowatt   peak PMAC hub-mounted motor. What's more, the 
single-piece lightweight cast aluminum Exo frame   is really what sets this electric motorcycle apart 
from the others. There are no welds so the frame   is sturdier and the innovative four-kilowatt 
hour battery pack slides seamlessly into place.   The charge time via a standard US outlet 
is 3 hours and 45 minutes to 100%,   or a mere 2 hours to 80%. Once charged you can 
expect a total driving range of 80 miles.
We'll   keep you updated as to any changes that happen 
with the Metacycle so be sure to stay tuned.   Number two, the Cake Makka Flex. Cake, a 
Swedish electric off-road motorcycle company,   has just announced its newest electric motorcycle,   the Cake Makka Flex. The Makka Flex is an electric 
enduro bike that features a modular battery system   meaning you can add or remove batteries to 
change the range and weight of the bike.   Each battery pack gives over 30 miles of total 
driving range and features 48 volts 31 amp hours   and 1.5-kilowatt-hours of juice. The top speed is 
30 miles per hour thanks to the 3.6-kilowatt motor   and lightweight 130-pound frame. Each battery adds 
24 pounds of additional weight. This lightweight   and powerful e-motorcycle is street legal and 
can achieve top speeds of 30 miles per hour.   Available globally, even in the United States, 
the base model comes with two riding modes,   one for distance and one for increased 
performance. There are even multiple   racks and cargo options available with your 
purchase or even a rear passenger seat.   And now it's time for the quiz time answer! 
While there are concept electric motorcycles   that claim to have longer ranges, the production 
model electric motorcycle with the longest range   is the Damon Hypersport Premiere with a 200-mile 
highway and 300-mile city total driving range.   Did you get it right? Number one, the Kollter ES1. 
Coming in at number one is probably the best-kept   secret in the US electric motorcycle industry.
The 
ES1 pro is an electric street bike that features a   powerful electric motor and a large battery pack 
for an extended range. The 11-kilowatt motor is   capable of generating up to 220-newton-meters of 
torque and a top speed of 72 miles per hour. The   base model features a single-speed transmission 
and a large 72-volt battery pack that gives the   rider up to 75 miles of range in the city. The 
battery pack can be charged from zero to 75   percent in two hours via the standard 15 amp quick 
charger, and zero to 100 in 4.5 hours. The weight   is a bit on the high side at 250 pounds but that's 
to be expected with a motorcycle that has such a   large battery pack.
The ES Pro also features a few 
other cool tech items such as keyless ignition,   an integrated anti-theft system, and even a 
smartphone app that allows you to track your   riding data. Not bad especially considering you 
can get all of this right now for $5,990 dollars.   So there you have it. The seven best electric 
motorcycles under $7,000 dollars. Do you have   a different budget? There's actually another 
electric motorcycle video I've created to help out   and put them in this video right here. You really 
shouldn't ignore this video because it's going to   take what you've just learned and multiply it 
by 10. So be sure to check it out, right now!.