– What motor'd you choose
for your e-mountain bike? Well, it's not like a
traditional mountain bike where for many years it's been
incredibly straightforward. A choice of Sram or Shimano. No, on an e-bike there are
many, many more choices. And it's not just the motor
you have to take into account. There's such things as the
display or the battery, which of course affects
how much range you have. So maybe then a better question might be, what bike do you choose
for your motor of choice? (digital beeps) But, it really is an important
way of looking at it.
Do you choose the motor
or do you choose the bike? After all, the motor is
only just part of the story. What about such things as the geometry? Is the bike visually appealing? Do you get a good deal? Or, do you get a good warranty
as well with that bike? Motors, then, we can look at them and evaluate them in
so many different ways. We can look at the watts or the torque, or the displays or the weight, or the resistance past
25 kilometers an hour. Each motor has an
individual way about them. And, as we'll see when
we go through this list, that the motor actually raises some bigger picture questions. Now, we're going to go through
this list alphabetically, and as we do so, we're going
to be talking about some of the big picture questions facing motors. And the story begins with a company called Bafang from China. Now, we see a lot of mid-drive motors come from Germany or Japan. Now, Bafang comes from one of China's largest cities, Shanghai. They make a lot of mid-drives.
They actually make seven mid-drive motors, ranging from 18 Newton meters
up to 120 Newton meters. So, these are really
powerful mid-drive motors. Now, up until now, these guys have made a lot of motors for sort of commuter style bikes, but I think it's only a
matter of time before Bafang, and indeed the Chinese in general, shift across to the
e-mountain bike market. (upbeat music) So, from a range of motors
to one motor used by a huge range of brands. Now, Bosch have been in
the e-mountain bike market from the very beginning. Around about 2010, 2011. And it was only last year
that they launched the latest version of their motor.
The generation four which
succeeded this motor here. Now, the coolest thing
about the Bosch motor, it's got 75 Newton meters of torque, plus there's the modes available. You've got eco, tour, turbo and of course the eMTB mode, which is like an automatic
mode for an e-bike. Now, it's got walk assist, it's got a huge service network worldwide. And as I mentioned earlier, there's a massive amount
of brands that use that 4th generation motor. Such brands as Haibike,
Mondraker, Lapierre, Track, Focus, you name it, they're all using that motor. But one of the big picture
stories about Bosch is the batteries that go with them. Now, you can get 400-watt hour battery, 500-watt hour battery or 625-watt hours and, if you think about
such bikes as the Haibike, you can actually have a 625 and
bolt on a 500 on top of that which gives you an
amazing amount of range.
(upbeat music) Now, at 90 Newton meters of torque, the Brose Drive S and the Drive S Mag is one of the most powerful
e-bike motors on the market and also, it's probably got one of the most natural fells to
it when you're pedaling it. Now, its got four levels of assist, it's got walk assist too and, of course, its got an app that comes with it. It's found on bikes such
as the Bulls and the Fantic and, of course, on the Specialized but we're going to talk about
that a little bit later on.
Let's talk about another
bike that features Brose which is the Rotwild. Now the Rotwild has got a
battery with 750-watt hours so that's a huge amount of range. And, again, this is something you need to focus in on when
choosing your e-bike motor. (upbeat music) The German brand, Fazua, has got a lower power e-mountain bike system which actually makes it quite unique and, in many ways, this bike
is more of a gateway bike into e-mountain biking. It's got laods of really
cool features about it, such as the battery and the
motor which can be detached and you can replace that with a cover and ride the bike as a
traditional mountain bike. Now, it's got 60 Newton meters of torque which is the same as the
Shimano e-7000 system but they actually work and
operate quite differently and feel differently when
you're out on the trail. Now, you might be thinking
that that 250-watt hour battery is quite a low capacity, but, if you think about it,
because it's got less power it's actually drawing
less from that battery.
So you've got a lighter weight bike. Now in terms of the power there's three modes
and the strongest mode, which is rocket, will be similar to, say, a tour mode on a Bosch. And this motor comes on
bikes such as the Focus or that Lapierre Zesty, which
we rode in France last year. (upbeat music) Now, the Croatian Greyp motor
is only actually available on their own bikes, as far as we know and the motor is super quiet. It's really punchy at 90
Newton meters of torque and it's got a self-lubricating system. Not only that, it comes
with a big capacity battery. 700-watt hours, which is one
of the largest on the market and it's also on of the most compact.
And you can dismount that battery in a matter of split seconds. However, its probably the apps that go with the Greyp system that this brand is most well-known for. (upbeat music) A case for Cervélo from France it's going to be really
interesting to see how their combined motor gearbox
develops in the next few years. And from France to Japan and Panasonic. Now we don't really see Panasonic motors on that many e-bikes, but the Flyer Uproc is one such bike.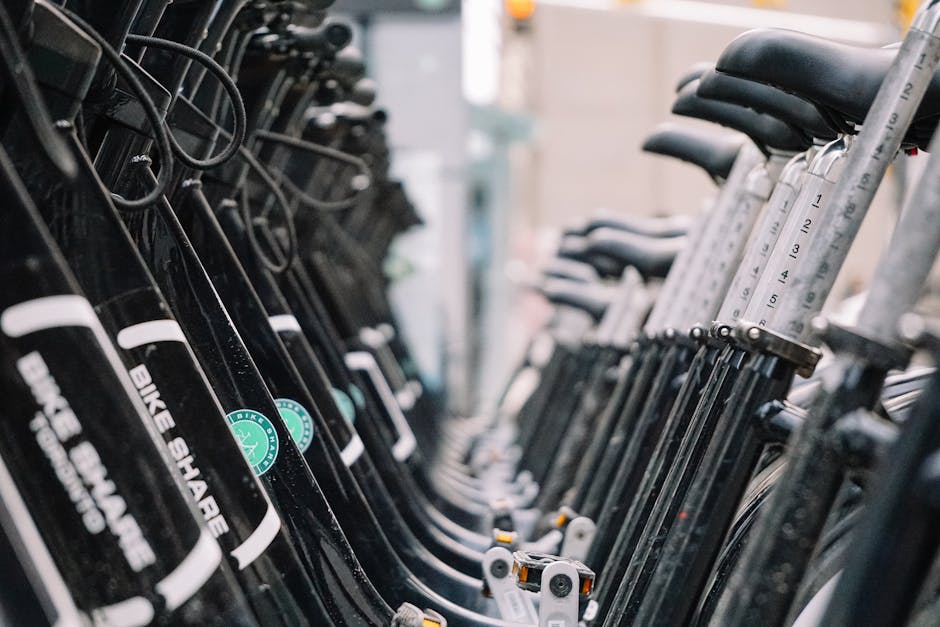 It's a really good-looking bike. The motor itself: 90 Newton meters with a 630-watt hour battery. And this is something
I want to focus in on on this particular aspect and that is the torque. Now, whilst, say the
Panasonic and the Brose have both got 90 Newton meters, the Panasonic offers 300% support level whereas the Brose offers 410% support. So whilst torque is quite
an indicator of power, it's not conclusive. And that's because of the way the software is developed for each motor.
Now, Polini is a brand most famous for aftermarket parts for scooters. But they've got some
pretty cool looking motors. The E-P3 at 70 Newton meters of torque and the E-P3 MX which is their new motor which has got 90 Newton meters. It's got a really neat display. It's got 5 levels of assist and we saw some pretty cool looking bikes at EUROBIKE last year
featuring this motor. Now, Finnish brand, Revonte, we're really excited to see where this brand goes in the future. With a system, the combined
motor and gearbox system, which, I guess, is similar to the Cervélo but it's really, really neat and compact. And, surely, it's only a matter of time before one of the big players
gets involved with this brand.
(upbeat music) Now we can't have a talk about motors without the battery
discussion that goes with it. And, ususally, it's a system that combines the motor and the battery. Now you can get external batteries, you can get internal ones. Now, Rocky Mountain have
got a large capacity battery mounted inside the down tube and the motor is super powerful. It's rumored to be 110
Newton meters of torque, But, it's worth bearing in mind that some batteries in fact detachable and you can take them in an instant whereas other motors,
such as the Rock Mountain, rely on you taking that
battery out of the down tube, which is a little bit more evolved. Right now we're into the three Ss: Sachs, Shimano and Specialized. Now Sachs is a German brand and I'm sure it won't be
long we'll see these guys involved in some big players.
But, moving on to Shimano. They've got 2 motors, the
E-7000 and the E-8000. 60 Newton meters and 70
Newton meters, respectively. Now, the motor is super compact. It's got a really neat display. But, I think, more than anything there's a really natural
ride feel to their motors. And this is something
you need to bear in mind when you're choosing a motor, so it's all about getting out there and trying the different ones and see if they feel like
what you want them to. (upbeat music) Specialized totally changed
the e-mountain bike market with the launch of their Levo SL bike. Now, this is a lightweight system 30 Newton meters of torque. Now remember the Levo
bike is 90 Newton meters using the Brose system. So I guess the question is: Can you go as far on
a 30 Newton meter bike as you can on one with
a 700-watt hour battery? Well, yes you can. Because, if you think about
it, that 30 Newton meter bike is taking less power out of the battery than the bigger system. So it's actually now a question of what type of e-mountain biker are you? D'you go for the lighter, nimble style or d'you go for the powerful and planted because the Levo SL is
probably and arguably closer to a mountain bike than it is to a powerful e-bike.
Nevertheless, the Levo has
a huge range of options. You've got the Levo SL that's really neat. You've got the Levo with either a 500-watt hour
or a 700-watt hour battery. Plus, of course, there's the 180 mil Kenevo, which again has got a 500
or a 700_watt hour battery. (upbeat music) Now, one motor which
really has caused a stir over the last few years is the TQ motor. Now this features on the Haibike Flyer and on the M1 bike which
we rode in Gaud last year.
120 Newton meters of torque. It's an enormously powerful motor and an incredible amount of fun! Which leaves us with Yamaha. That very famous brand from Japan. Now, so incredibly reliable motor. It's got five levels of assist including that EcoPlus mode
which is quite special. Now we've also seen Yamaha launch a concept bike very recently so it's going to be
really interesting to see where this brand goes in the future. And for that matter, all
of these motor brands. So, there you go! Motors. It's and
incredibly complex subject. Like I said, we've got
some bigger picture stories here to think about. Not just the motor. Such things as the battery capacity, the apps that go with it, the torque, the support levels, the displays, the resistance
past 25 kilometers an hour because, after all, that varies
between all of these motors as does the noise. And the only way you can find this out is to get along to a demo
event and see if that motor works like you want it to and is actually on the bike
that you think you want to buy.
In the mean time, let us
know your comments below if you need to know anything
about e-bike mid drive systems. 'Cause we only concentrated
on mid drives today, not such things as the hub drives or the aftermarket bolt-ons,
which is a separate subject. Give us a thumbs up if you like this video and don't forget to hit on the globe to subscribe to EMBN and
more e-mountain bike content.
(beep) Now, the cool thing about the Bosch motor it's got 75 Newton meters of torque and (beep) I've forgotten it again. And… (hand clapping) (smacking sounds) Yes!.